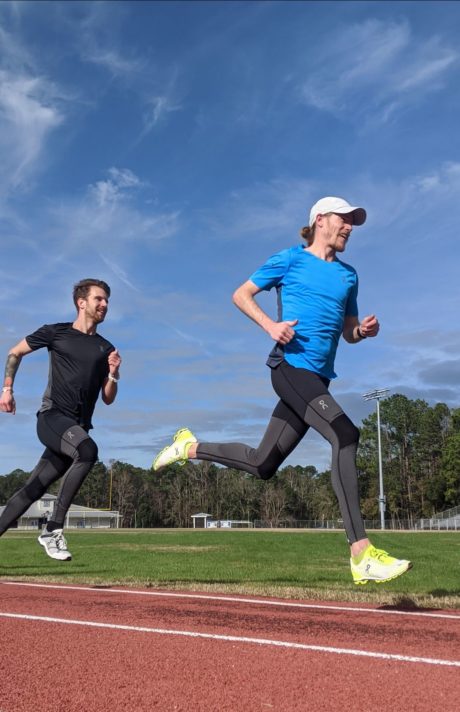 First off, congratulations to last week's prize winners from our Instagram raffle: Mary and Rich. Mary won herself a fresh pair of On running shoes and Rich won a prize packet from UCAN. Congrats! There were so many amazing photos from the weekend, thank you for sharing them. It's inspiring and refreshing to see the beauty that surrounds all of us, especially in this challenging time.
In addition to throwing down this week's challenge and encouraging everyone to share your run with us in the ZAPNation Facebook Group, we will once again be doing an Instagram giveaway. On is giving away a pair of running shoes to one lucky winner and UCAN is giving away a prize packet to another.
In order to enter the raffle you must do the following:
1. Post a photo or a video to Instagram this Saturday
or Sunday

2. Tag @on.zap.edurance, @on_running, and @genucan in the photo or video (not just the post)

3. Use the Hashtag #athletesadapt in your post
This week's challenge is inspired by a staple of our training here at ZAP Endurance, post run strides. Finish your run this weekend with 8 x 30second strides, focusing on good form and running smoothly.

Even with racing far away, you should stay in touch with running faster, and strides are a way we do that throughout the year. These shouldn't be overly difficult or taxing. Your goal isn't to run as fast as possible but as smooth and relaxed as possible while still moving quickly.
Take as much rest between them as you need to feel fully recovered. Once you complete your run, jump on the ZAPNation Facebook Group to post a photo of your run, a Strava or GPS link to your route, or simply tell us how it went. And if you want to enter to win a pair of shoes from On or a prize packet from UCAN be sure to post it on Instagram and follow the guidelines above. If you're stuck inside and can't run you can take part in our modified challenge, presented this week by Coach Matt LoPiccolo.
This routine is a combination of running drills and strength exercises. For the workout you'll perform each exercise or drill for 10 seconds each, going through the entire routine 5 times, taking 1 minute rest between each set.
The exercises are:
1. Pose Skip 2. Pushups 3. Skipping 4. Toe-Ups
5. High Knees 6. Air Squats 7. Bounds 8. Burpees

Afterward share a photo or video of your workout in action.
And don't forget, to be entered into the drawing for a free pair of On shoes or prize packet from Generation UCAN post your workout on Instagram using the hashtag #athletesadapt and be sure to tag @on.zap.endurance, @on_runningand @genucan. Be safe and stay healthy!