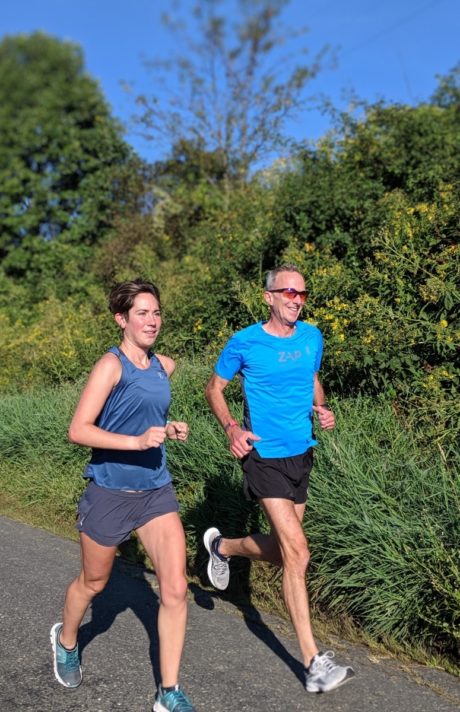 Congratulations to last week's prize winners from our Instagram raffle: Tim and Gabrielle! Tim (pictured with Joanna in summer 2019) was our winner of the On running shoes and Gabrielle won the UCAN prize packet.
The feedback on the strides was great – thank you all for participating and we hope you enjoyed it. We heard a lot of "it felt good to run a little faster and I know this is something I should do more of." So once again, let's keep it rolling!
Thanks to On and UCAN we will once again be holding an Instagram giveaway as part of our weekly challenge. On will be raffling off a pair of shoes and UCAN will once again give away a prize packet.

Please continue to share your run with us in the ZAPNation Facebook Group, we're loving hearing from everyone out there!

But please remember to be eligible for the giveaway you must post on Instagram according to the following:
This week's challenge is inspired by Boston Marathon Weekend. Even though the Boston Marathon isn't being held on Patriot's Day Weekend this year we wanted to pay tribute to Boston in this week's Virtual Challenge.

In addition to the Boston Marathon the weekend's festivities always include the BAA 5k which always takes place the Saturday before the marathon. 

That makes this weekend's Virtual Challenge a two parter. Part 1: Run a 5k on Saturday – it doesn't have to be fast, just cover the distance. Part 2: Run your weekly long run on Monday if you can, Sunday is fine too. (Bonus points if you run 26.2km for your long run 😉But we understand that isn't feasible for everyone.)

Once you complete your runs, jump on the ZAPNation Facebook Group to post a photo of your run, a Strava or GPS link to your route, or simply tell us how it went. And to enter the Instagram giveaway post both of your runs on Instagram (in 1 post or 2) and be sure follow the guidelines above. ⬆️ If you're stuck inside and can't run you can take part in our functional core routine.

Because the challenge will extend to Monday this week you can do the workout Saturday, Sunday, or Monday to be eligible in the Instagram contest.
Our core routine has 5 exercises and to perform the workout you will do each exercise for 40 seconds then rest for 20 seconds before moving on to the next exercise. After you finish the 5 exercises take 90 seconds rest before repeating for 2 more rounds, meaning you will go through the entire sequence 3 times.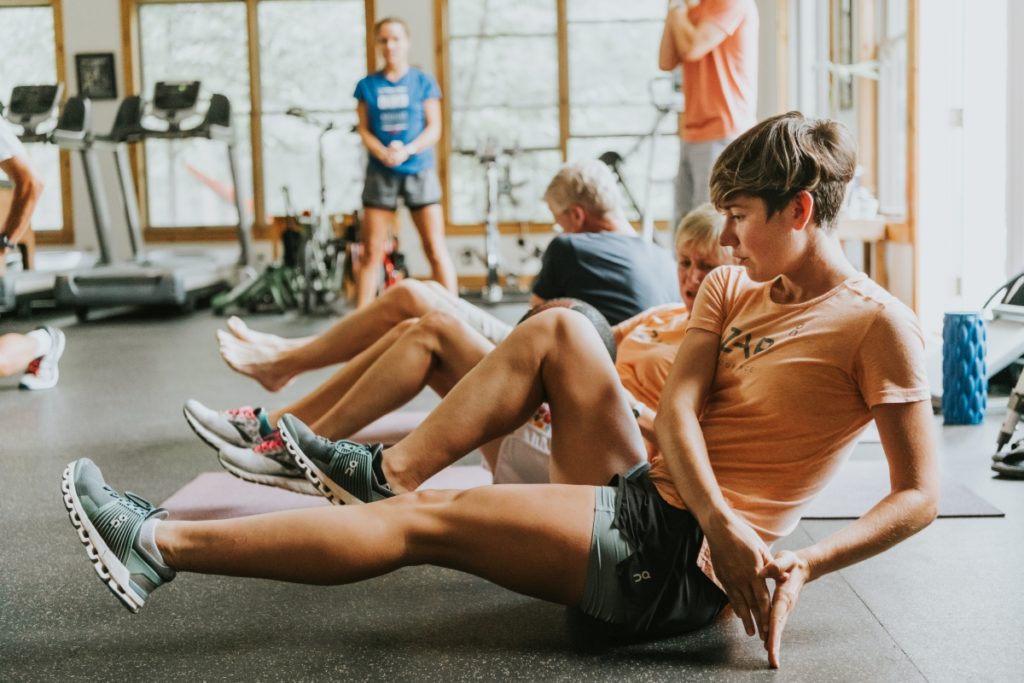 Here is a video link to the routine courtesy of On ZAP Endurance athlete Joanna Thompson.

The exercises are:
1. Rotating Side Plank     2. Dead Bugs     3. Prone W's     4. Pick Pockets     5. Wood Chops 

Afterward share a photo or video of your workout in action.
And don't forget, to be entered into the drawing for a free pair of On shoes or prize packet from Generation UCAN post your workout on Instagram using the hashtag #athletesadapt and be sure to tag @on.zap.endurance, @on_running and @genucan. Be safe and stay healthy!