After the Olympic Marathon Trials the team took some much needed rest and recovery. For some of the athletes that recovery period was more extensive than for others. Of the 9 athletes on the team, all of whom qualified for the Olympic Marathon Trials, 7 of them toed the line fit and healthy. Nicole was forced to miss the race due injury and Johnny started the race but was far from where he wanted to be after working back from a posterior tibialis tear.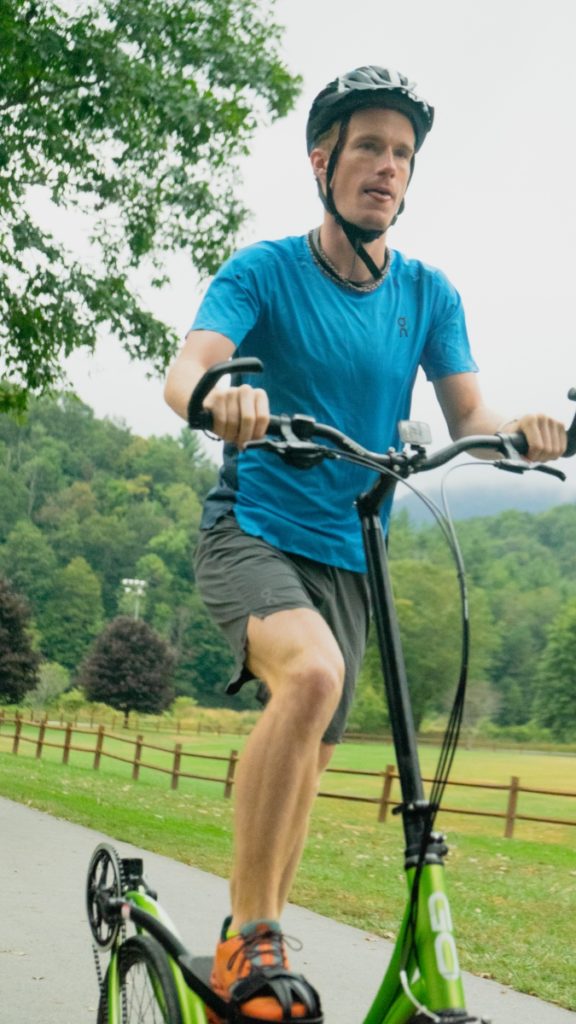 For the athletes coming back from injury this window without competition has presented an opportunity to fully heal. As the competition schedule evaporated over the last 6-8 weeks Johnny decided to rest, immobilizing the foot for long periods during the day, and take a break from running. He has been enjoying getting out on the bike and ElliptiGo for some rides exploring the high country during his time off. We're excited to report that he has been 100% pain free for the first time in over a year. A recent scan revealed the tear is fully healed and he's excited to return to running soon.
Nicole was unable to compete in Atlanta due to a knee injury that surfaced in her rush to get back to form following foot surgery in the summer of 2019. Since the Trials she has been in her hometown of Atlanta working with the doctor and therapists who diagnosed her knee and are helping her on the road to recovery.
She is still having some off and on pain, but is diligently performing her physical therapy and taking long walks without any pain.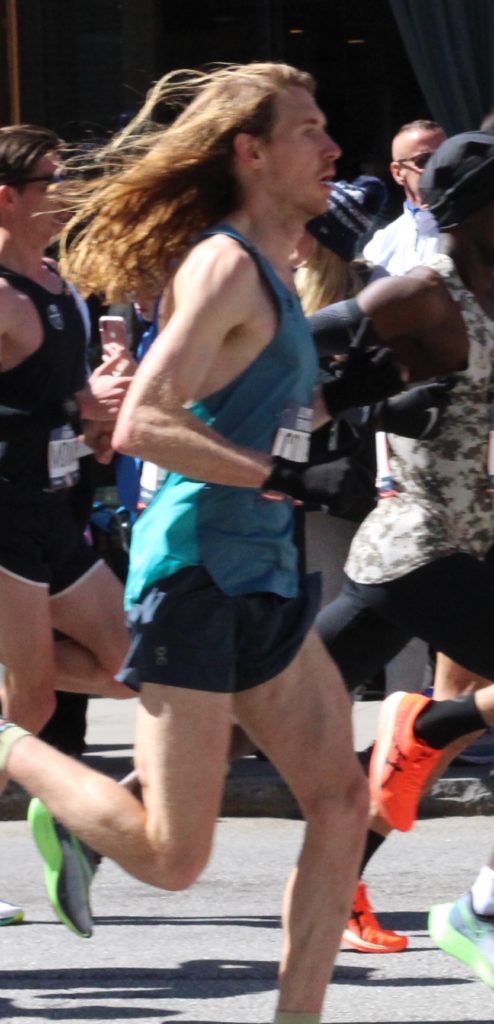 Andrew has also used this window to fully heal coming off an injury he sustained during the Olympic Marathon Trials. At the Trials he was running in the chase pack with Tyler when just past the 30k mark he felt a sharp pain in his foot, forcing him to first slow down, then momentarily stop to try and loosen it up. Finally, just after 22 miles he had to stop all together and take a cart to the finish.
He was diagnosed with a torn posterior tibialis and was on crutches for 3 weeks then in a walking boot for several weeks. He is now out of the boot and into a brace that allows him to cross train and walk normally. The plan is begin light run/walking in the coming weeks with the goal being to resume running at the beginning of June.