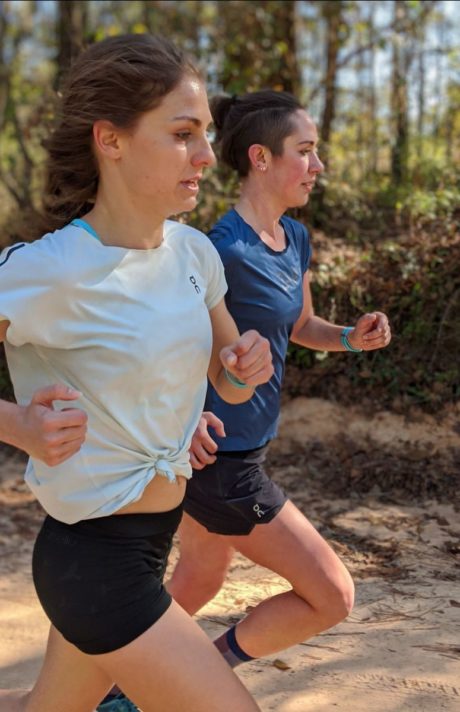 Congratulations to last week's prize winners from our Instagram raffle: Scott and Debra! Scott won a pair of On running shoes and Debra won a prize packet from UCAN!

Debra is on the recovery train from a meniscus tear. She did her progression as a walk/run and still executed it flawlessly. Thanks for the inspiration in your recovery Debra!

Scott managed to run a 10 mile run with each mile faster the previous, very impressive. (Especially considering your author couldn't string 2 proper miles together!) Great job to you both and congratulations on winning last week's contest!
This weekend's ZAPNation Virtual Challenge is inspired by the most popular fartlek run here at ZAP, the 4-3-2-1 descending tempo fartlek. After a proper warm-up you'll run 2 sets of the following:

(4:00 quicker, 1:30 easily, 3:00quicker, 1:30 easily, 2:00 quicker, 1:30 easily, 1:00 quicker) with 3:00easily between sets. The goal is to run the 4:00 piece at roughly marathon effort and then run the 3:00 a few sec/mile quicker than the 4:00, the 2:00 a little quicker than the 3:00, and the 1:00 a little quicker than the 2:00. The easy pieces should be at roughly the same pace you would run for your typical easy day run. Incorporate this workout into your run this weekend to complete the challenge!
This is the final week of our Instagram Giveaway Contest! For a chance to win a pair of shoes from On or a prize pack from UCAN you must do the following:

1. Post a photo or video of your run this Saturday or Sunday on Instagram

2. Tag @on.zap.edurance, @on_running, and @genucan in the photo

3. Use the Hashtag #athletesadaptin your post

Please continue to post in the ZAPNation Facebook Group with a photo of your run, a Strava or GPS link to your route, or by simply telling us how it went. It's not part of the giveaway requirements, but it's a great place to connect with other members of the ZAPNation community.