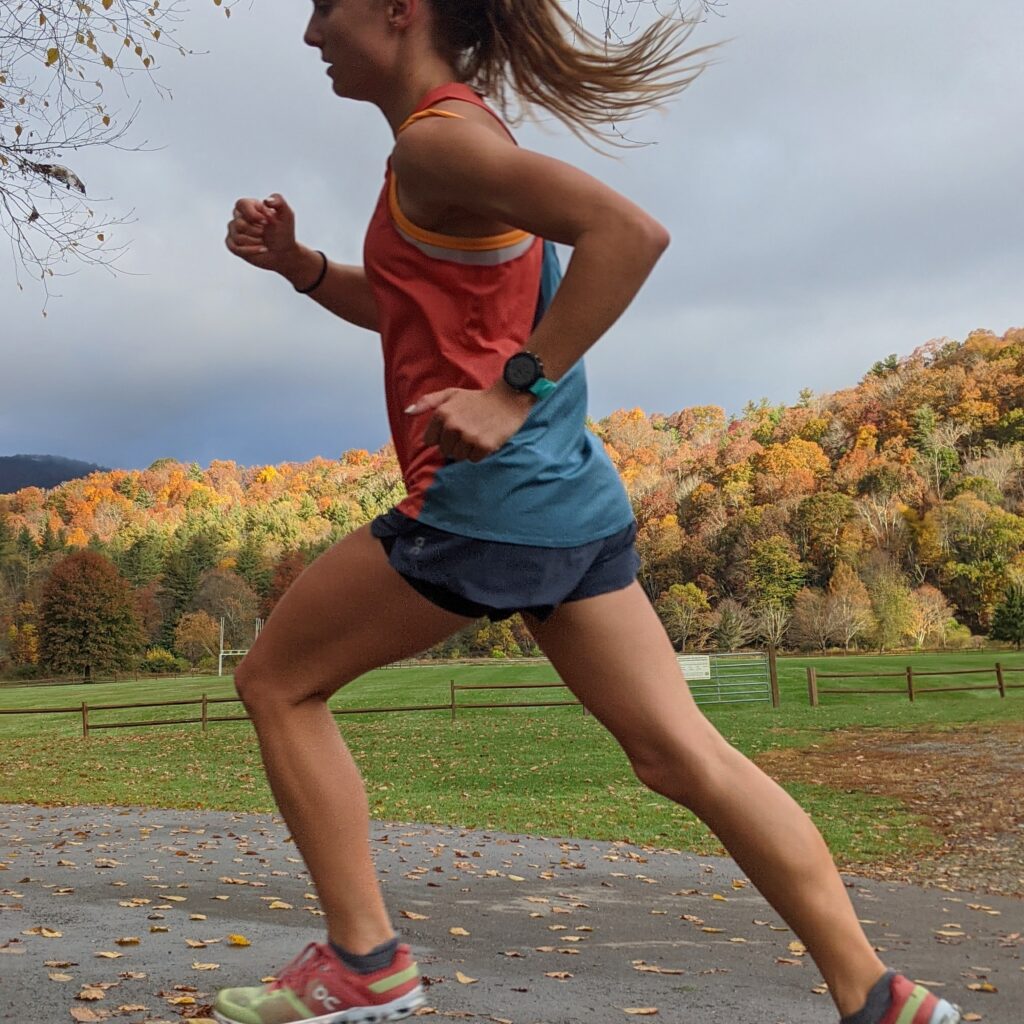 On ZAP Endurance athlete Tristin Van Ord stormed her way to a big personal best today at the Michigan Pro Half Marathon, chopping nearly 2 minutes off her 1:15:44 best from 2018. Her 1:13:55 performance took 9th place overall in a stacked women's field. Tristin was joined by her teammates Josh Izewski, who also clocked an official PR of 1:03:22, and Matt McClintock who finished 13th in the men's race.
In the women's race the field quickly split into predetermined pace groups, targeting sub-1:10, sub-1:12, sub-1:14, and sub 1:16. Tristin tucked into the 1:14 group as they covered the first 10k in a very evenly run 35:21. Shortly after the 10k mark Tristin decided press forward on her own, leaving her group behind. Tristin covered the next 5k in a 17:16, which due to the rolling nature of the course was the fastest 5k split for many of the top finishers. As she moved past 15k she began to catch and pass a number of women from the top 2 groups. Her 17:33 5k split was the 5th fastest of the entire field and she continued to pick up spots from 20k to the finish line to finish in the top 10 overall.
In the men's race the fields broke apart similarly into pacing groups running 4:45 per mile pace, 4:50 per mile pace, 4:55 per mile pace and 5:00 per mile pace. Matt placed himself in the front pack and they too clipped off very even 5k splits of 14:52 and 14:46. After 10k Matt let the lead pack go despite clocking 14:57 for the next 5k. Matt continued to battle the high caliber field over the 2nd half of the race en route to his 1:03:45, 13th place finish.
Josh planted himself in the 4:50 pace group, coming through the first 10k in 30:07. Josh, similarly to Tristin, moved forward through the middle of the race, clocking 14:46 for the 5k split from 10k to 15k. He passed a number of people from the lead group over the final 6k of the race to finish in a new personal best time of 1:03:22 alongside a 10th place finish in a very good field.
Josh and Tristin both ran this race amidst training for The Marathon Project event on December 20th. They will take a short recovery period following this race and the marathon will be their next event. Matt will also focus on recovering well before refocusing on another half marathon opportunity in early December.
Full results can be found here.