On ZAP Endurance athletes Matt McClintock, Tristin Van Ord & training partner Pardon Ndhlovu turned in stellar performances at the Mortgage Network Half Marathon on Sunday. Each of the 3 athletes came into the race in a unique situation. Matt was 5 1/2 weeks removed from his 1:03:45 performance at the Michigan Pro Half Marathon while Pardon was racing for the first time since the Atlanta Half Marathon on March 1st and his subsequent metatarsal stress fracture this summer. Tristin, like Matt, had also run the Michigan Pro Half Marathon, but she was also 2 weeks out from the Marathon Project and was using this effort more as a tune-up than an opportunity to improve her 1:13:55 personal best from October.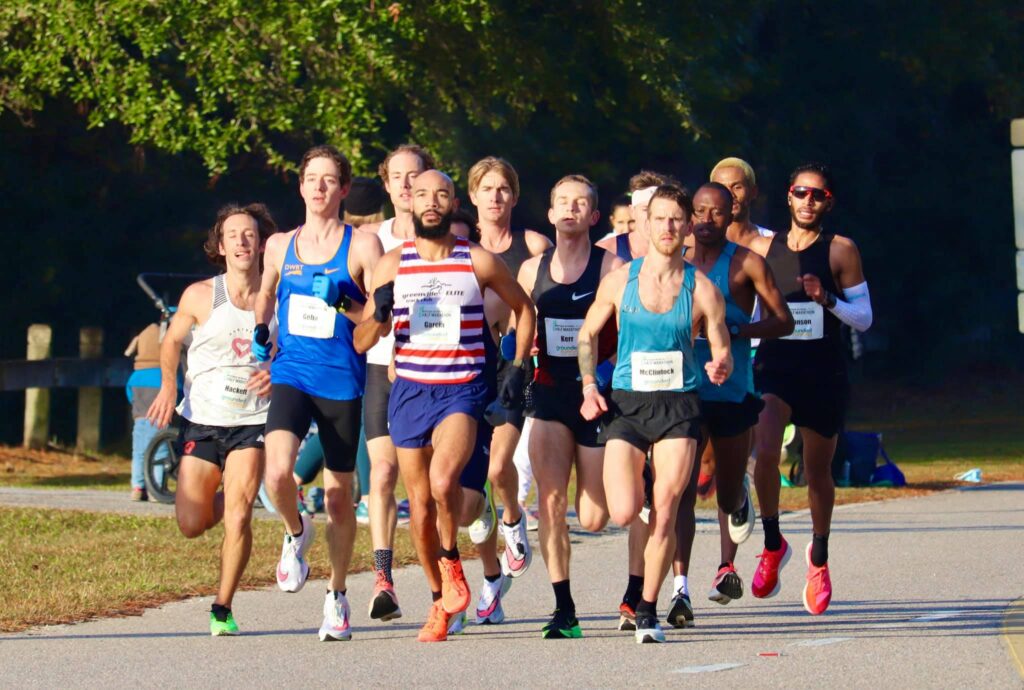 The race was an elite only event with 35 men and 35 women on the start line. The course consisted of a short out and back stretch to begin and then 3 loops of 3.8 miles each. The men's race began at 8:00am with most of the field conservatively bunched together through the opening 1.6 mile out and back stretch. Just before 3 miles Athanas Kioko decided to inject a bit of pace into things and had opened up a 40 second lead on the pack by the time the field came through at the finish of the first loop. McClintock had been at the front of the group from the start while Ndhlovu remained tucked into the large group of 12 runners.
The women began at 8:10am and Van Ord immediately settled into her prescribed marathon rhythm. Her goal was to run roughly marathon pace for the opening out and back and first 2 loops. And if she was feeling good she would have the green light to progress over the final 3.8 mile loop to finish faster. With the marathon 2 weeks out it was important she didn't go to the well in a half marathon, and this run would serve as her final marathon specific long run.
As the men passed 10k in 30:56, on the 2nd loop of the course McClintock and Ben Flanagan, the 2018 Falmouth Road Race and NCAA 10k Champion, began to separate from the pack to give chase to Kioko, who continued to hold a 200 meter lead on the field. Pardon remained in the lead pack which also began to wind up the pace little by little heading into the 2nd half of the race. On the women's side, Van Ord was executing her race perfectly, averaging 5:54 pace through the opening 2 loops.
As the men approached 10 miles Kioko was still out front on his own, but McClintock and Flanagan were eating up ground with every stride. Just before 10 miles Flanagan made a move that opened up a lead on McClintock. By 12 miles Flanagan was 20 seconds clear of McClintock and had passed Kioki to assume the lead. Flanagan would go on to win in 1:03:19. With a mile to go McClintock moved into 2nd and never looked back, capping off a 29:20 finishing 10k to cross the line in 1:03:38, 9 seconds clear of Kioko in 3rd. Ndhlovu finished strong in 10th place, clocking 1:04:39, the 2nd fastest half marathon of his career.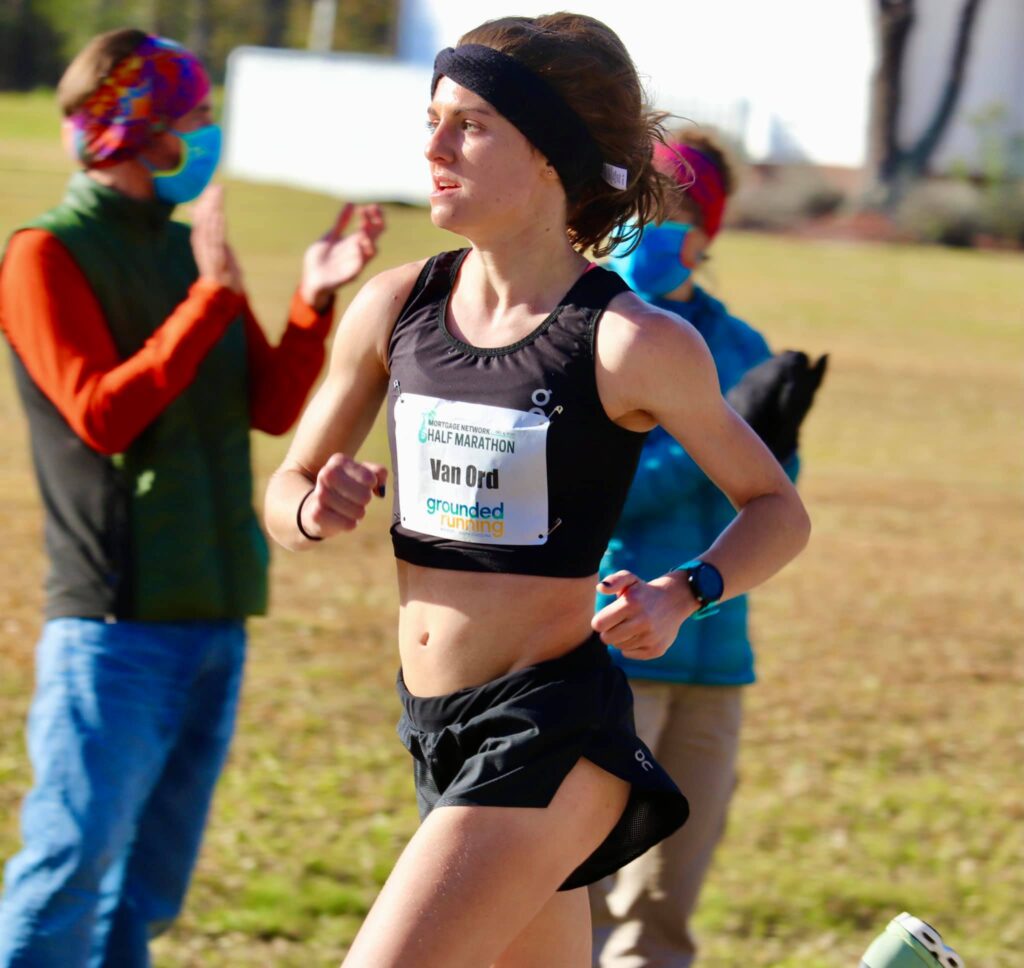 On the women's side Van Ord finished strong, running over a minute and a half faster over her finish loop than her first to move from 13th place to 5th overall and a 1:15:57 finish. You can find full results for here.
Pardon and Matt are finished racing for 2020, while Tristin will join her teammate Josh Izewski at the Marathon Project on December 20th in Arizona.