On ZAP Endurance's Tristin Van Ord finished up her racing season in style last Friday at the Raleigh Relays, running 15:53 for 5,000m to slash 21 seconds off her personal best. The performance came on the heels of a strong race at the US 15k Championships 6 days prior where she ran 51:46.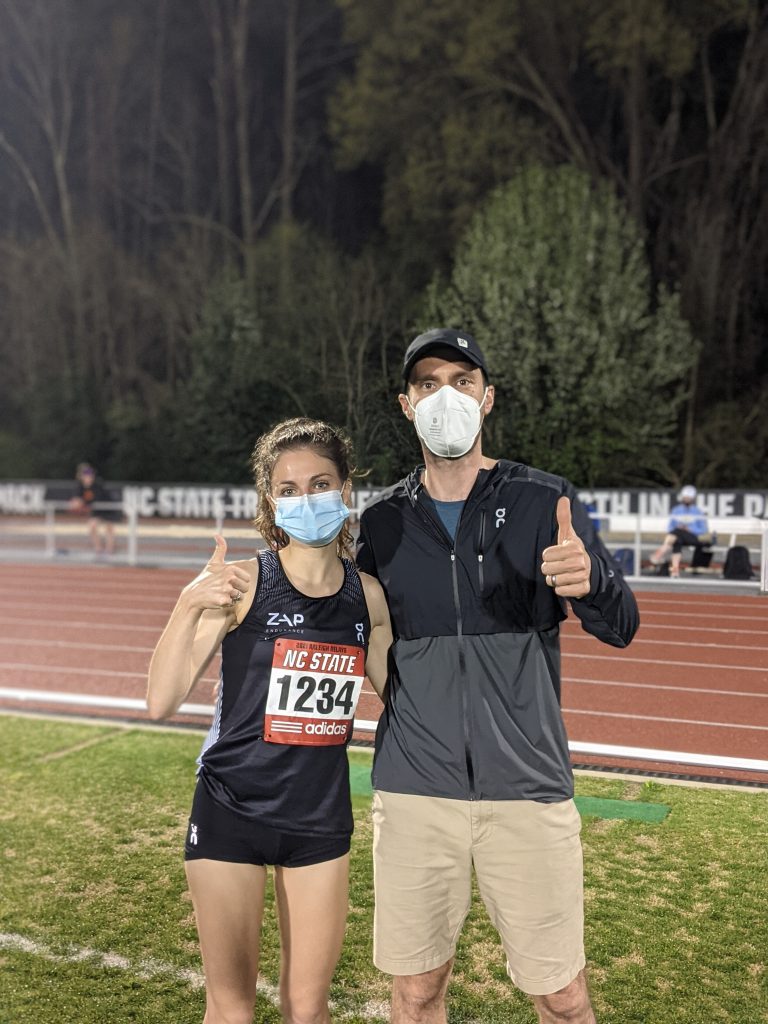 Tristin's previous personal best was 16:14 from the Music City Distance Carnival last August in Nashville, TN. Tristin had been itching to break the 16 minute barrier, and with her Grandma's Marathon buildup set to begin in 2 weeks Raleigh Relays was likely her last opportunity in 2021.
With the front of the race running at 15:40 pace from the beginning Tristin tucked herself in the back 1/3 of the field over the opening laps. Clicking off consistent 76 second laps she slowly began passing runners as they drifted back off the lead pack. As the field passed 3,000m Tristin was still attached to the pack less than 3 seconds off the lead. As the race entered the final 3 laps the pace picked up and the field began to string out.
Tristin maintained contact but had lost a few meters on the pack she was running with. She stayed composed and rallied back to overtake 3 runners in the final 1,000m to finish 8th overall, thanks in part to a swift 71 second final lap.
Tristin will take an active recovery over the next 2 weeks before beginning her preparations for the Grandma's Marathon in June. The only race she is planning to run as part of the build-up is the Tobacco Road Half Marathon on May 16th.
Full Results (including lap splits) from Raleigh Relays available here.