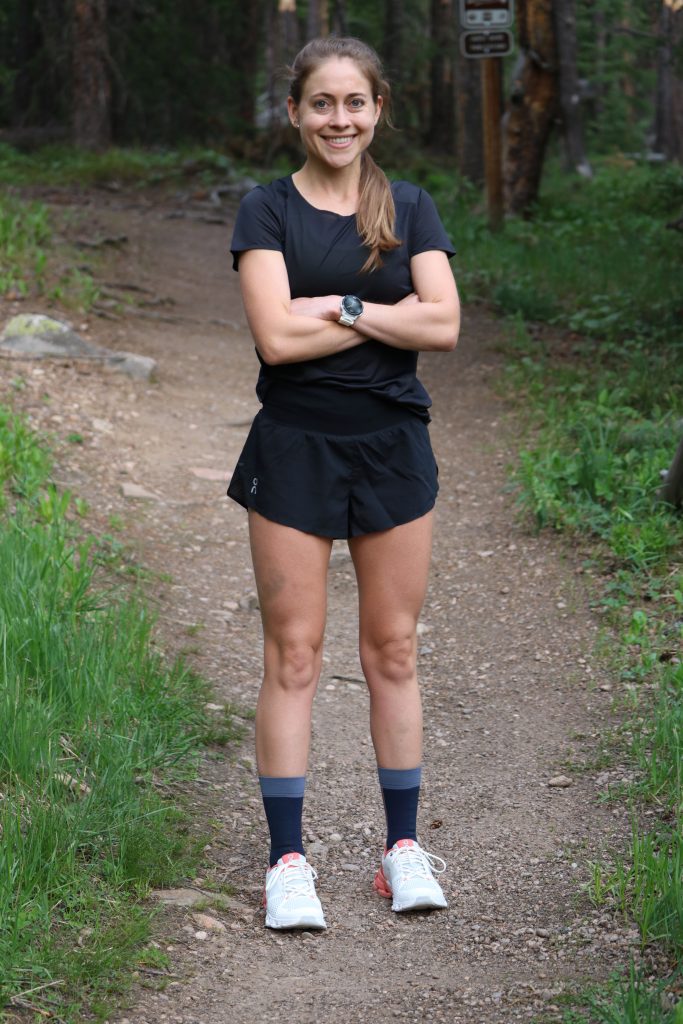 We are incredibly excited to welcome the newest member to the On ZAP Endurance team, Whitney Macon. Whitney is a native of Asheville, NC and is currently living in Boston with her husband Riley Macon. Whitney is a 2015 graduate of Harvard University and spent her 5th year of eligibility as a graduate student at the University of New Mexico where she was a member of the 2015 NCAA Championship Cross Country team.
After battling through injuries early in her collegiate career she finished her time in the NCAA with a 5,000m personal best of 16:24. But her real breakthrough came as she moved up to the marathon distance. In 2019 she qualified for the Olympic Marathon Trials with a time of 2:43. Then on the challenging Atlanta course she chopped 4 minutes off her personal best, running 2:39:40 to finish 40th. Later in 2020 at the Marathon Project Whitney lopped another 6 minutes off her personal best to run 2:33:21.
Her rate of improvement over the last 18 months is something that caught the eye of head coach Pete Rea. "We are excited to have Whitney join the On ZAP Endurance team. She is immensely talented and has great upside," said Rea. "As well, we love her 'big goals' mentality which will serve her well. We look forward to working with her toward the 2024 Olympic Trials and all the stops along the way."
Whitney is excited to train side by side with new teammate Tristin Van Ord in Blowing Rock as they prepare for fall marathons in 2021. Whitney will join the team in late July at their altitude camp in Colorado before making the move to Blowing Rock at the end of August.