You're shuffling nervously among thousands of runners, being herded into your starting corral to await the crack of the gun signaling the start of your 26.2 mile journey from Hopkinton to downtown Boston. The 26.2 mile journey could be from anywhere to anywhere, it could be your first marathon or your twentieth, but today it's the Boston Marathon. The energy of the thousands huddled at the start and tens of thousands along the course combined with the culmination of months of preparation can unravel even the most experienced marathoners standing in that corral. You enjoy taking in the experience. You remind yourself to focus on the plan and how to execute the race in front of you. Wait, race plan, what race plan?!?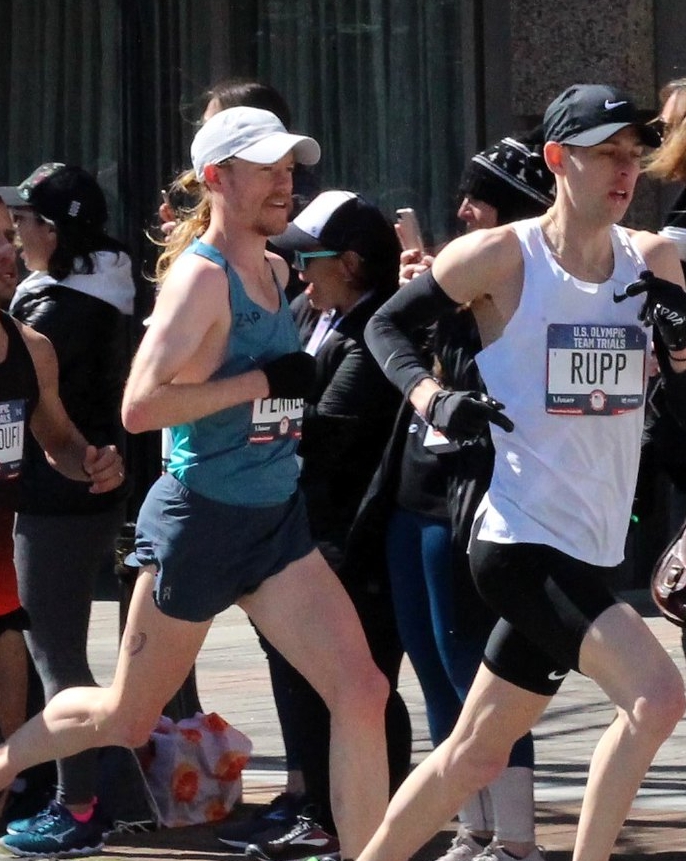 Let's back up, you've still got a few weeks. Whether it's the Boston Marathon, the Long Beach Marathon or anything between, it's time to start thinking about your race plan. The Boston Marathon is a great illustration of how the course can influence your preparation and race execution. So let's look at the breakdown of the Boston Marathon.
Negative Splits at Boston
I'm a huge proponent of running even to negative splits from the first half to second half of a marathon. Running the first 15 miles a touch slower than your goal pace is a great way to ensure a strong finish. And to avoid stepping over the line that can cost you minutes over the final 10k if it goes the wrong way.
However, Boston is a unique course in that in the first 16 miles you lose over 400 feet of elevation. This might not seem like much over 16 miles. However, I assure you that your quads and calves will beg to differ, especially when you start climbing up the Newton Hills. The trick to managing those first 16 miles is to make sure you don't run them too fast. This is an easy mistake to make in the early stages of a marathon, especially when you're running downhill.
Managing the Boston Marathon Crowd
The start of the race will be crowded. And because there is no way around this fact, you're best to stay relaxed over the first 9-10 miles until the road opens up a bit. Boston does a great job of starting you where you qualified. So even if you're hoping to run a bit faster you should be surrounded by people running about the same pace you are.
If you qualified much slower than you're attempting to run then you will have problems. However, you're still better off running with the pace of the pack during the crowded opening miles. Even if it leaves you with a little time to make up after 10 miles. It's not worth the energy you'll spend bobbing and weaving and stopping and starting to make your way through the sea of people surrounding you. The road will open up, and while it might not be ideal, you're better off waiting until you have room to run instead of burning precious energy zig-zagging across the street.
Start to 16 Miles
Spend the first 3-5 miles easing yourself into your goal pace. Unlike a flat course, you'll want to target goal pace or even 5 seconds per mile quicker than goal pace after those first few warm-up miles. On a flat course you'd want to target being 30-90 seconds slower than goal pace at halfway. But at Boston you'll want to be at goal pace or up to 45 seconds faster than goal pace at halfway.
As you're rolling your way down to the 16-mile mark think keeping your feet landing underneath your hips. The common mistake people make in downhill running is to extend their feet out in front of them and lean their shoulders back in a braking motion. This will increase the pounding force on your legs and leave your quads shot the final 10k. Keep your repetition of foot strike high. That will help keep you from over striding and trashing your legs on the downhills.  
16 Miles to 20 Miles
As important as the first 16 miles are, the next 5 miles are the legend of Boston, the Newton Hills. If you set yourself up well the first 16 miles, and trained on some hills, you'll be fine in Newton. However, even if you're feeling good and excited to attack the hills, you need to approach them with caution. You will be tempted to charge up them as the first hill is preceded by the steepest downhill of the race. But the series of 4 hills requires patience and focus. You will work hard through here, make no mistake about it. However, you need to get to the top of Heartbreak Hill at mile 20 with running left in your legs. There is a lot of running to be done in the final 10k.
20 Miles to Boston Marathon Finish
The final 10k is where your early patience will pay off. After Heartbreak it is mostly downhill to the finish, which will give you a nice breather coming off the hills. It will also put your legs through a test they'll need weeks of callousing and a smart race plan to endure successfully. But you've put in weeks of hard work, and you've read this far, so you're golden!
It's easy to overlook these final 6 miles and really struggle home. So be sure to get to the top of Heartbreak ready to race. The final 10k you need to think about keeping your repetition of foot strike high and your feet underneath you. Let gravity be your friend and avoid that instinctual braking posture. You know it: the feet out in front of you-hips forward-shoulders back biomechanical nightmare we all become if we aren't paying attention. Pay attention and turn what can be a course that's brutal on your body to one that can be, when run correctly, surprisingly quick.
And most importantly, enjoy the run down Boylston Street into the finish. Whether you're having the race of your life or struggling home, (which you obviously won't be since we've established you're fit and have a great plan!) savor the trip down Boylston Street because when you make that turn and the road opens wide, and the Boston skyline surrounds you, that's a feeling you can't prepare for.