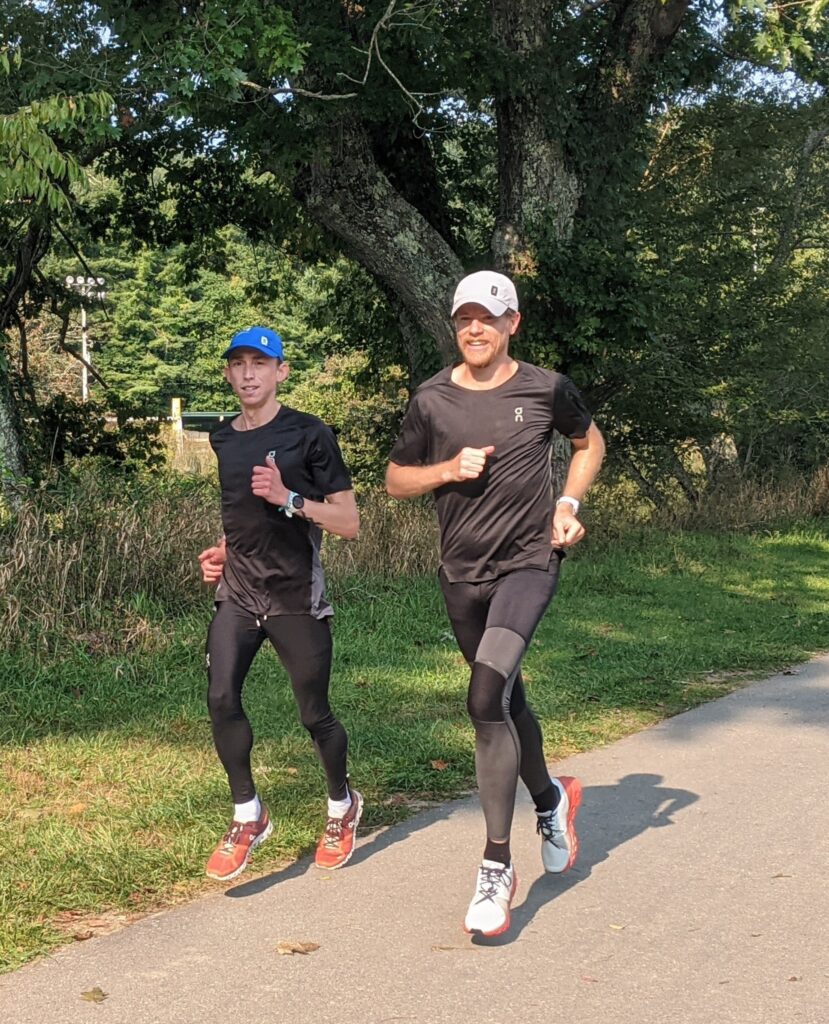 On ZAP Endurance's Josh Izewski and Tyler Pennel will be racing for the final time in their build-up to October marathons at the Philadelphia Distance Run on Sunday morning. The race distance is a half marathon and it is steeped in history. The course has been home to 6 world records between the men's and women's field. Originally the Philadelphia Distance Run, the race has more recently been part of the Rock n' Roll series, and now as of 2021 has returned to it's original name.
Josh is returning to his hometown of Philadelphia for the 2nd time this build-up. He picked up the win at the Philly 10k on August 29th as part of a long run workout. This time he'll be returning with his teammate Tyler Pennel, who is preparing for the Boston Marathon on October 11th. Josh is racing the Chicago Marathon, held one day before Boston.
The proximity of the 2 races has allowed Josh and Tyler to train together for the majority of the buildup, including racing the half marathon this weekend. This race effort will serve as their final big long run before their respective marathons three weeks later.
The race begins at 7:30am and results will be available here once the race has concluded.
Josh will be joined in Chicago by teammates Tristin Van Ord and Whitney Macon. Tristin and Whitney competed in their final tune-up race on Labor Day at the US 20K Championships. Tristin finished just outside the top 10 in 11th position with Whitney less than 2 minutes back in 14th place.