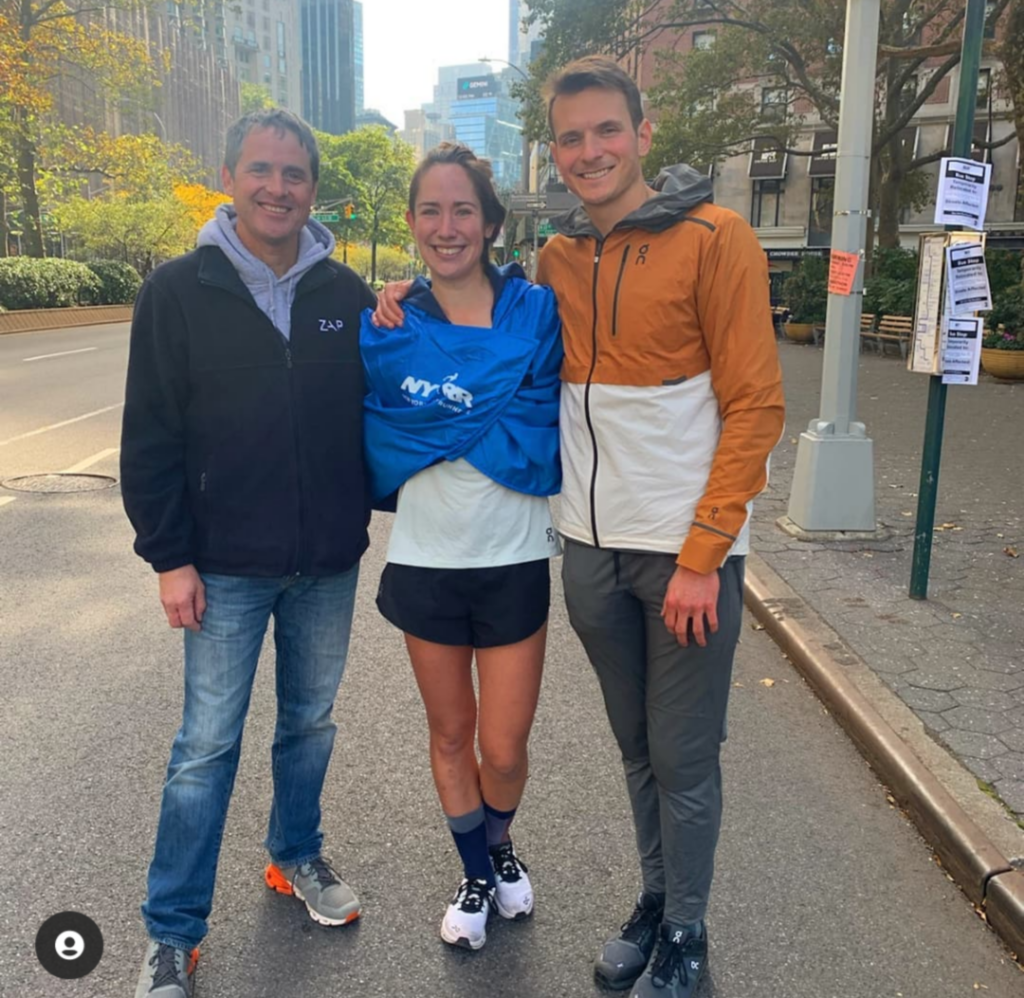 On ZAP Endurance's Joanna Thompson celebrated her New York City Marathon debut by notching a 3 minute personal best, running 2:39:47. The finish placed her 7th among Americans in the race, 19th overall, and top among NYC residents. The past year has been a whirlwind for Joanna. After moving to New York City in the middle of the pandemic she began a graduate program and career in science writing and joined the coaching staff for the NYU cross country program.
Among all of that transition, Joanna stayed dedicated to her own training. After the 2020 Olympic Trials, which she was forced to withdraw from due to a hamstring injury, she took the rest of the year to focus on getting healthy and adjusted to her new life in New York. Early in 2021 Joanna returned to racing, winning a few local races in the New York area as well as the Tobacco Road Half Marathon in Durham, NC. Her training really took off at the end of the summer as the New York City Marathon came into focus.
Joined on the course by her family, Coach Pete Rea, and the athletes on the NYU cross country team Joanna made a resounding return to the marathon this past weekend. She ran a patient race and steadily moved up throughout the race. Despite a bad cramp in the final mile that slowed her from the 2:38 pace she had been on throughout most of the morning she managed a big personal best of 2:39:47.
You can view the full results here.