On February 19th the On ZAP Endurance men and women completed a 1-2 sweep at the Colonial Half Marathon in Williamsburg, VA. Andrew Colley, a native of Williamsburg, played host to the team (big thanks to the Colley family!) The event provided a great opportunity Andrew, Tyler Pennel, Whitney Macon, and Tristin Van Ord to get in a marathon specific long run in a race environment.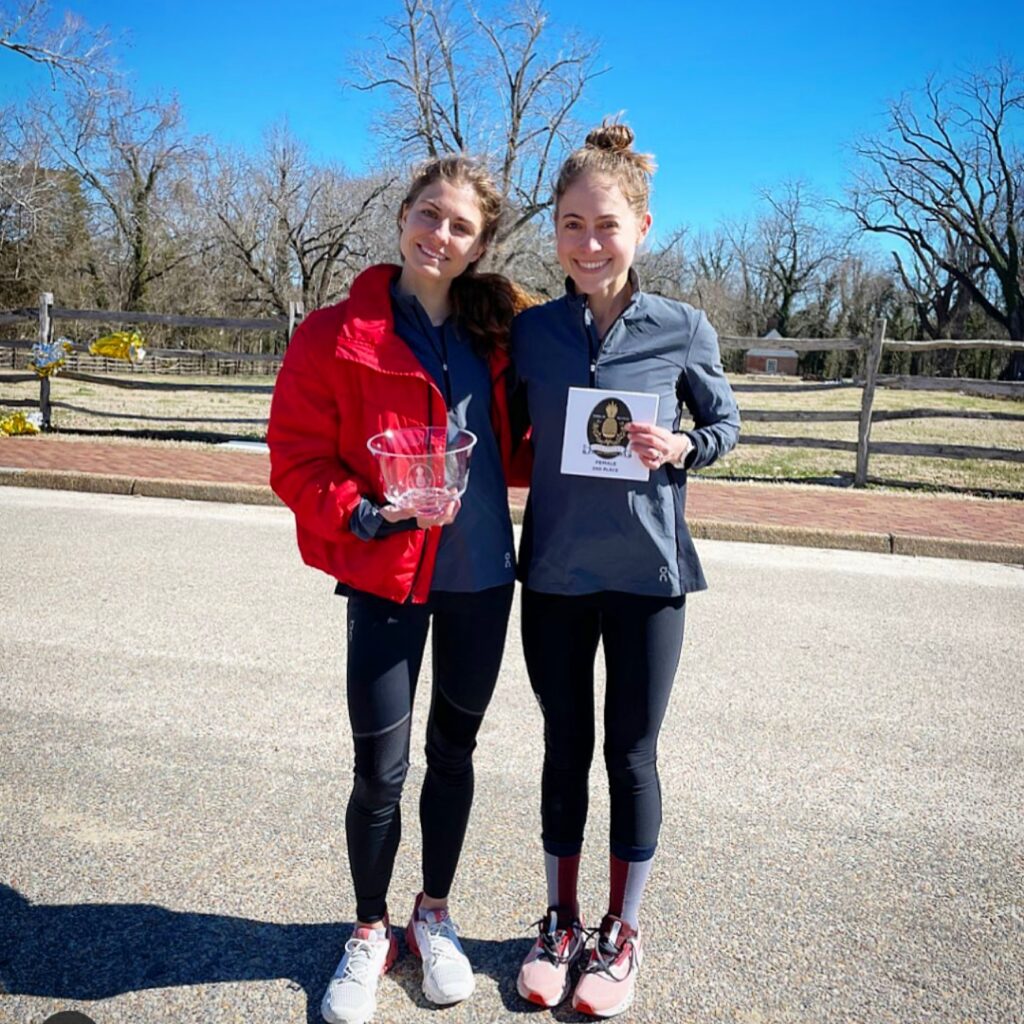 Andrew and Tyler and both in the middle of their Boston Marathon buildup, while Whitney and Tristin are training for the Rotterdam Marathon April 10th. The women executed the race as a long progression run, beginning in 6:30's and working forward. Tristin went on to win in 1:16:08 with Whitney taking 2nd in 1:18:06.
Andrew and Tyler executed the race as two 5.5 mile quicker blocks with a 2 mile easier run between each of them. In his hometown professional debut, Andrew broke the tape first in 1:07:08 with Tyler 2nd. The rolling hills were a good preparation for what the men will see in Boston in April.
Next up for Andrew and Tristin will be the US 15k Championships, run as part of the Gate River Run in Jacksonville on March 5th. That same day Josh Izewski and Joanna Thompson will join Tyler and Whitney at the Ashland City Half Marathon. For the entire team, these will be the final races before Rotterdam and Boston.
You can find full results of the Colonial Half Marathon here.