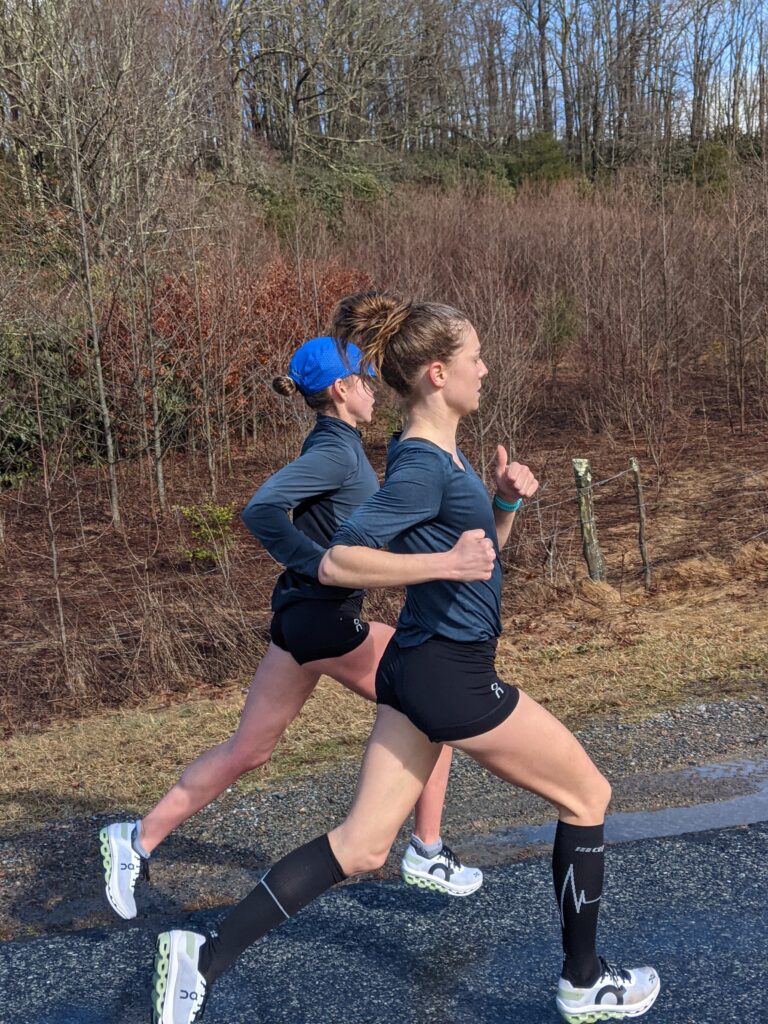 Most of the On ZAP Endurance team will be in action this weekend for the final time before April marathons. Whitney Macon, Josh Izewski, and Joanna Thompson will all be toeing the line at the Ashland City Half Marathon Saturday morning, March 5th. The Ashland City course predominately runs along the Cumberland River, making is flat and fast outside a small climb at mile 11.5. Thompson ran the inaugural event a year ago and will be looking to use that experience to boost her performance this year.
A half hour before the start of the Ashland City Half Marathon the gun will crack for Andrew Colley and Tristin Van Ord in Jacksonville, FL at the US 15k Championships. Andrew will be making his debut at the event and is excited to be competing at a Championship level for the first time since tearing his posterior tibialis tendon at the 2020 Olympic Marathon Trials 2 years ago. He has been training healthy since the fall, his Boston Marathon preparation is off to a good start, and he's eager to test himself against many of the nation's best this weekend.
Tristin will look to continue her string of personal bests dating back to the winter of 2021. Since then she has run a 5,000m personal best on the track, a marathon personal best, and 2 half marathon personal bests. Having raced the 15k distance for the first time at this event a year ago she'll have another opportunity for a personal best, and to improve upon her 16th place finish from 2021.
The Ashland City Half begins at 7:30am central time, and results should be available immediately afterward here.
The US 15k Championship event begins at 7:54am with the women's start followed by the men at 8:00am. The race is staggered by 6 minutes to set the stage for the equalizer bonus. The first athlete, male or female, to cross the finish line will receive a $5,000 bonus. There will be a live stream here (subscription required) and results will be available here.