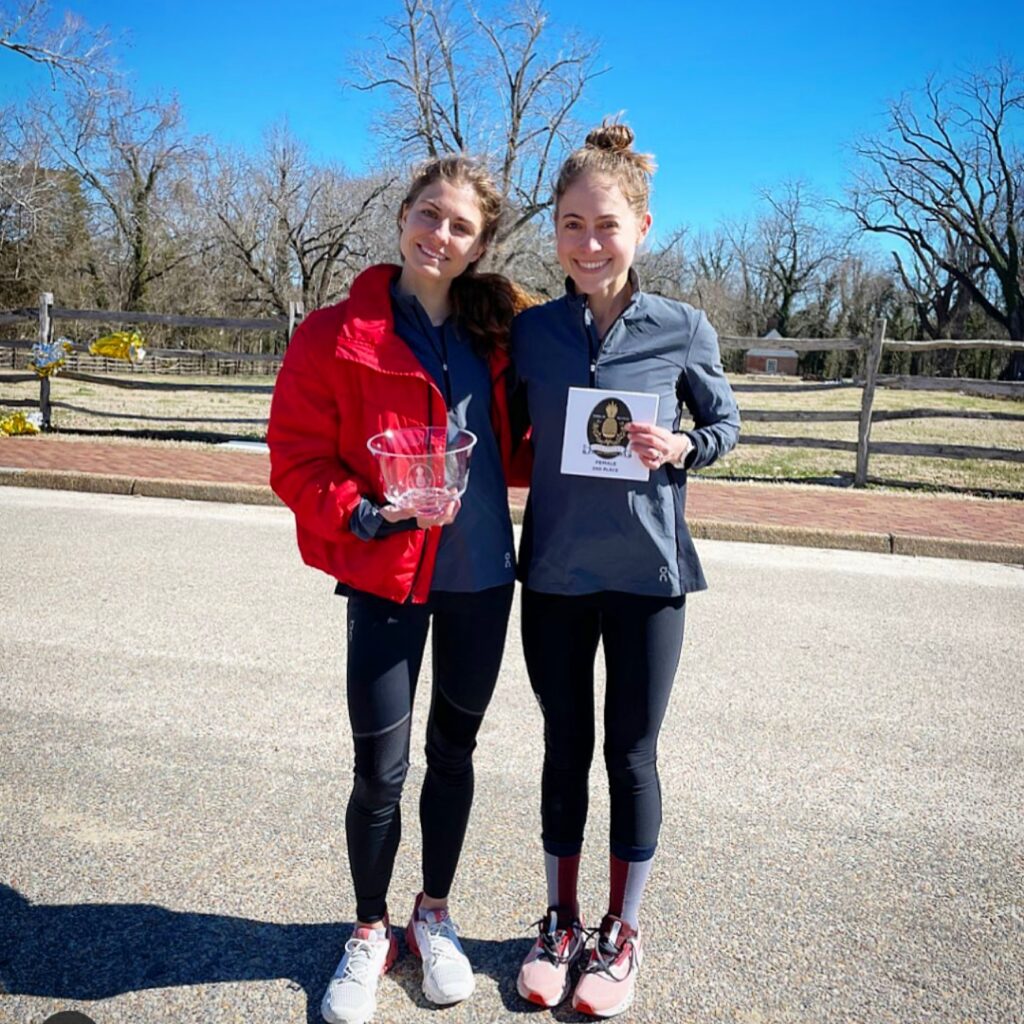 Tristin Van Ord and Whitney Macon have safely arrived and entered the Netherlands and are ready to toe the line against some of the world's best this weekend. Fresh off a month-long altitude stint in Colorado Springs both women are fit and ready to take advantage of the opportunity that awaits them on Sunday.
Since Whitney joined the team in the summer of 2021 they have trained side-by-side through 2 marathon buildups. Through the ups and downs of marathon training they have supported and brought out the best in each other. And while we have made individual adjustments in training, they have been there to pull each other through 18k interval workouts and 20+ mile long runs. It is always a victory when you complete a successful training block and enter the race healthy and ready. They both will do that this Sunday.
Tristin is coming off a 2021 where she saw a personal best of 2:32:54 at the Grandma's Marathon in June where she placed 3rd overall. Whitney enters this weekend with a personal best of 2:33:21 from December of 2020.
The weather should be conducive to fast times on Sunday, assuming wind of "3 Beaufort" (courtesy of the race website) is light. A quick Google search shows that to be about 10 miles per hour with temperatures currently forecasted to be between 45 and 55 during the race.
The race begins at 10:00am local time (4:00am eastern). From what I've been able to hunt down online it appears Flotrack will be streaming the race live here (subscription required) and results are most likely to be available here.