Follow the On ZAP Endurance team's training and racing on our YouTube page. There will be some new videos coming soon documenting the lead-up to Rotterdam and Boston. Be sure to subscribe so you get notified when a new video is uploaded.
After watching their teammates crush it in Rotterdam last weekend, the rest of the crew is brimming with confidence and ready for Boston. Andrew Colley, Joanna Thompson, and Josh Izewski will all be toeing the line in Boston on Monday morning, April 18th.
Joanna is returning to Boston for the first time since her 10th place finish in the epic 2018 edition of the race. This year the weather is looking (for the moment) to be much nicer than 4 years ago, and Joanna is coming in riding a wave of confidence after her personal best in NYC last fall. She spent most of the month of March training in Colorado Springs with her teammates who both sport new personal bests. As is always true of Boston, she'll be less focused on the time and more on executing a strong race and finishing as high as she can. Although a new personal best could be in the cards, and who is going to complain about that?
Andrew and Josh will both be making their Boston Marathon debuts. This will be Andrew's first marathon since the 2020 Olympic Trials when he tore a tendon in his foot. But he enters the race with a personal best of 2:12:15 from his runner-up finish at the 2019 Grandma's Marathon and is ready. He has strung together a very good training block in Colorado Springs and is looking forward to getting back to the marathon distance.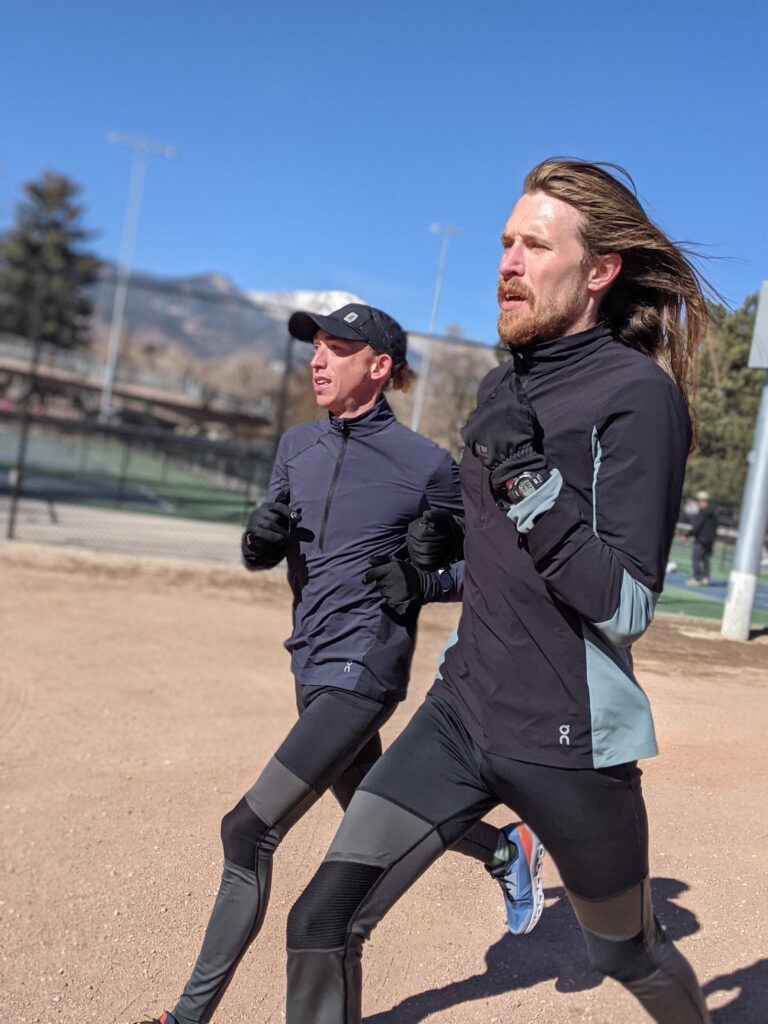 On the other hand, it feels like Josh just finished his last marathon. At January's Houston Marathon Josh lowered his personal best to 2:12:45 to join ZAP's 2:12 club alongside teammates Andrew and Tyler Pennel. Josh has had a much shorter buildup than the rest of the team due to the quick turnaround. It's been clear over the course of the last few weeks that he's been able to build on the residual fitness from Houston.
The men's race begins at 9:37am with the women's start following at 9:45am. The race will be shown live on USA Network and the NBC Sports App. Locally in Boston you can watch it on CBS Boston. Live tracking can be found through the BAA Mobile App or here online.
If you are in Boston for the race we would love to have you join us for a group shakeout run with the team at 9:00am on Sunday morning, April 17th. We will meet inside the Boston Common fence on the corner of Arlington and Beacon. From there we will run across the footbridge to the Charles River where everyone can run at their own pace. Start your run with the On ZAP Endurance team and give us a chance to wish you good luck on Monday!
For updates throughout the weekend and from each of the athletes you can follow along on Instagram below:
On ZAP Endurance, Josh Izewski, Andrew Colley, Joanna Thompson