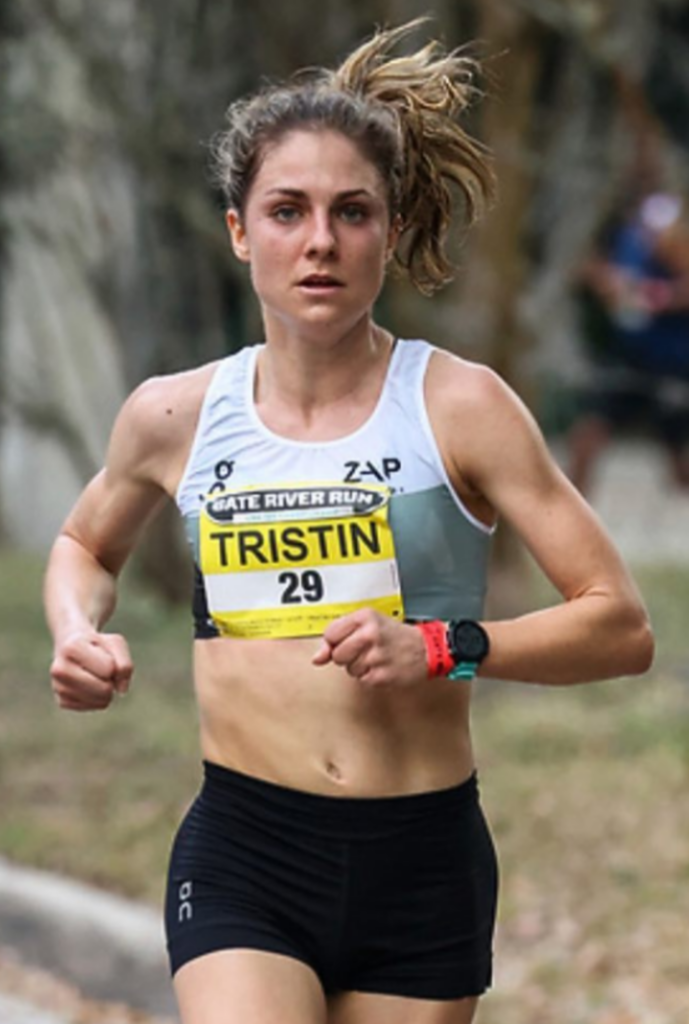 Tristin took the win at the Litchfield Hills Road Race in her first appearance at the storied New England event. Tristin snagged the lead early, passing through the opening downhill mile in 4:50. From there her lead only grew to the finish line 7.1 miles later. Tristin would pass through 6 miles and climb up the brutally steep Gallows Lane hill, climbing well over 100 feet in a quarter mile.
Gallows Lane is a humbling climb, but Tristin powered over the top, passing 10k in 33:45, and never leaving the outcome to doubt. Her finishing time of 38:38 was 52 seconds ahead of 2nd place. After the race Tristin told the Hartford Courant, "I loved it. The atmosphere was so great. The hills were just awesome. The people on the course were amazing. It was really fun."
Her time moved her to #3 all-time on the Litchfield Hills top 10 list, joining elite company just behind Patti Catalano and ahead of Joan Benoit Samuelson. She also joins the company of teammate Tyler Pennel, who sits 3rd on the all-time men's list.
You can view complete results from this year's race here.
A week earlier, on June 4th, Tristin opened up her racing season at the US 6km Championships. For her first race since the Rotterdam Marathon it was quite a step down in distance. However, Tristin held her own against some of the US's best middle distance runners, placing 11th overall in 19:28 (approximately 16:14 through 5k.)
Tristin will be back in action on July 15th where she'll be racing a track 5,000m at the Sunset Tour. Stay tuned for more info!