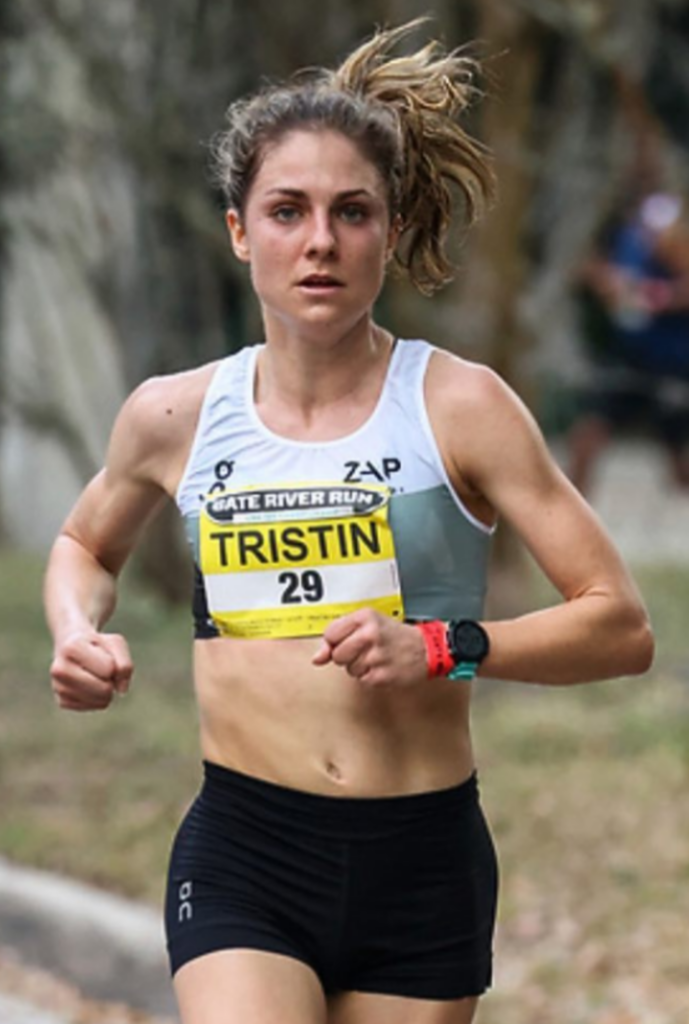 Tristin continues her summer of shorter racing by heading to Los Angeles next week to compete at the Sound Running Sunset Tour. She will be contesting the 5000m on the track next Friday night, July 15th. This will be Tristin's first time racing on the track since March of 2021 where she clocked a personal best of 15:53.
Since that performance Tristin went on to run 2 marathon personal bests, taking over 10 minutes off her 2:40 personal best to ultimately run 2:29:32 at this spring's Rotterdam Marathon. She also ran 2 personal bests at the half marathon distance, clocking 1:12:31 in Houston this past January.
Tristin will be looking to continue the 2022 trend of running faster than 2021, and more importantly, compete with some of the country's best 5000m runners.
Tristin's race will begin at 8:40pm pst, and you can find all the meet information including live results and start lists here. The meet will be shown live on Flotrack (subscription required.)
Pennel & Izewski Racing July 16th
Tyler Pennel won his first race since February at the American 4 miler in Charlotte on July 4th. Tyler ran the opening 3 miles as a tempo effort and then finished with a 4:44 mile on the warm holiday morning. His next race will be at the Beat the Heat 5k in Winston-Salem on July 16th at 8pm. The event serves as the North Carolina State 5k Championship event and always brings out a competitive field. Er Ralston, ZAP Running Vacation attendee and long time supporter, is the race director so if you're local get out and support a great cause!
The same evening up the road in Kingsport, TN Josh Izewski will compete at the US 8km Championships to contest his first race since having to drop out of the Boston Marathon with a knee injury. Josh has been training well and will be kicking off a summer of shorter road races at the 8km.