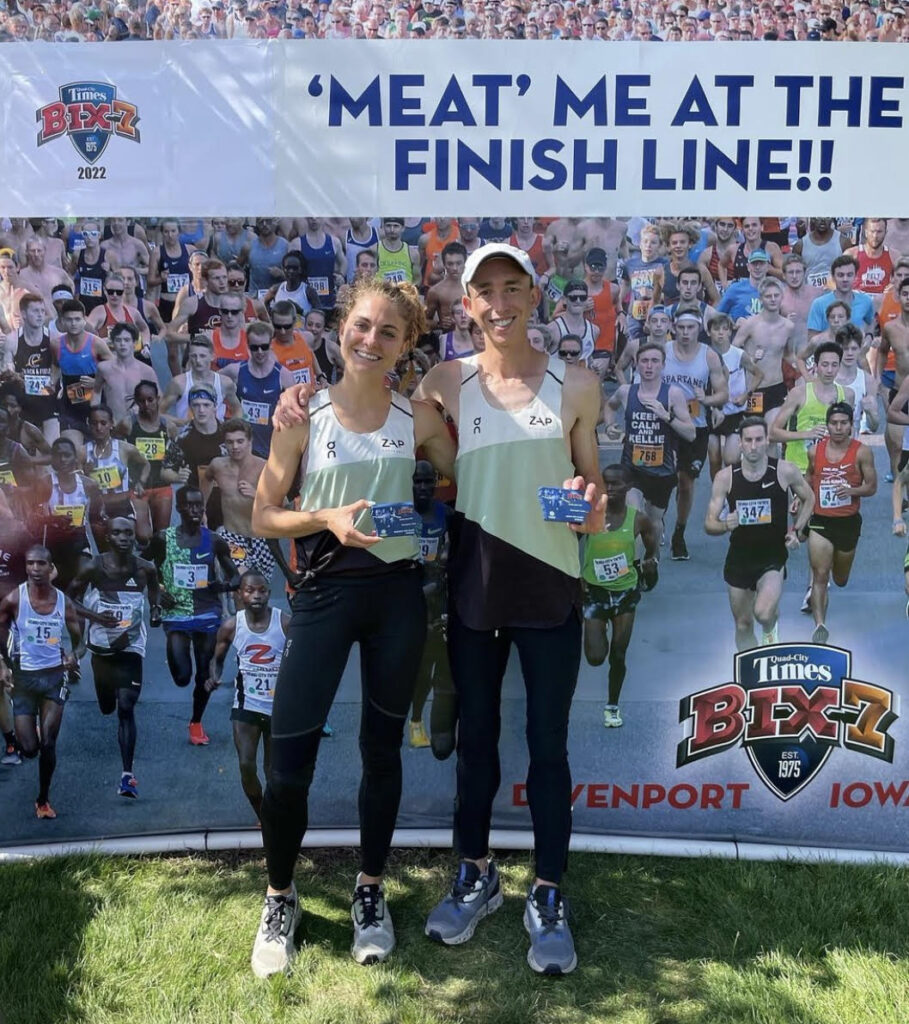 Tristin and Josh both turned in strong performances at the Bix 7 Miler on July 30th. They both notched 6th place performances for their efforts. Josh improved upon his 8th place finish from 2018. Tristin delivered an impressive performance in her first time at Bix. Each race featured multiple Olympians and a slew of world class road runners.
The men passed through the uphill opening mile in 5:15. They kept their foot on the gas clocking 4:19 for the next downhill mile. The lead pack of over a dozen men passed the halfway mark in 16:41. Josh remained firmly tucked into the group. The effort began to pick up on the uphill stretch heading into 4 miles, and not long after that Patrick Tiernan, the former Australian 10,000m record holder, surged to the front.
Tiernan's move broke the field open and would be one he would hold until the finish. Josh remained with the small chase pack of 5 men for the next 2 miles. With just under a mile to go the race drops down the same hill it began on. Josh ran considerably faster on the 2nd half of the course, covering the final 3.5 miles in 16:14 to finish in 32:56.
On the women's side, the first 5 women took off quickly and Tristin found herself running alone amongst men throughout most of the race. She passed the halfway point in 18:39, 12 seconds ahead of Kim Conley in 7th and 25 seconds behind 5th place. Tristin covered her 2nd half in 19:04 to finish in 37:22 for an average of 5:23/mile pace over the hilly 7 mile course. She held off Olympian Kim Conley by 3 seconds to maintain her 6th place position at the finish.
Next up for Josh will be the Bobby Doyle 5 Miler in Narragansett, Rhode Island on August 14th. Tristin will be racing the historic Falmouth Road Race on August 21st.
For full results of the Bix 7 click here.