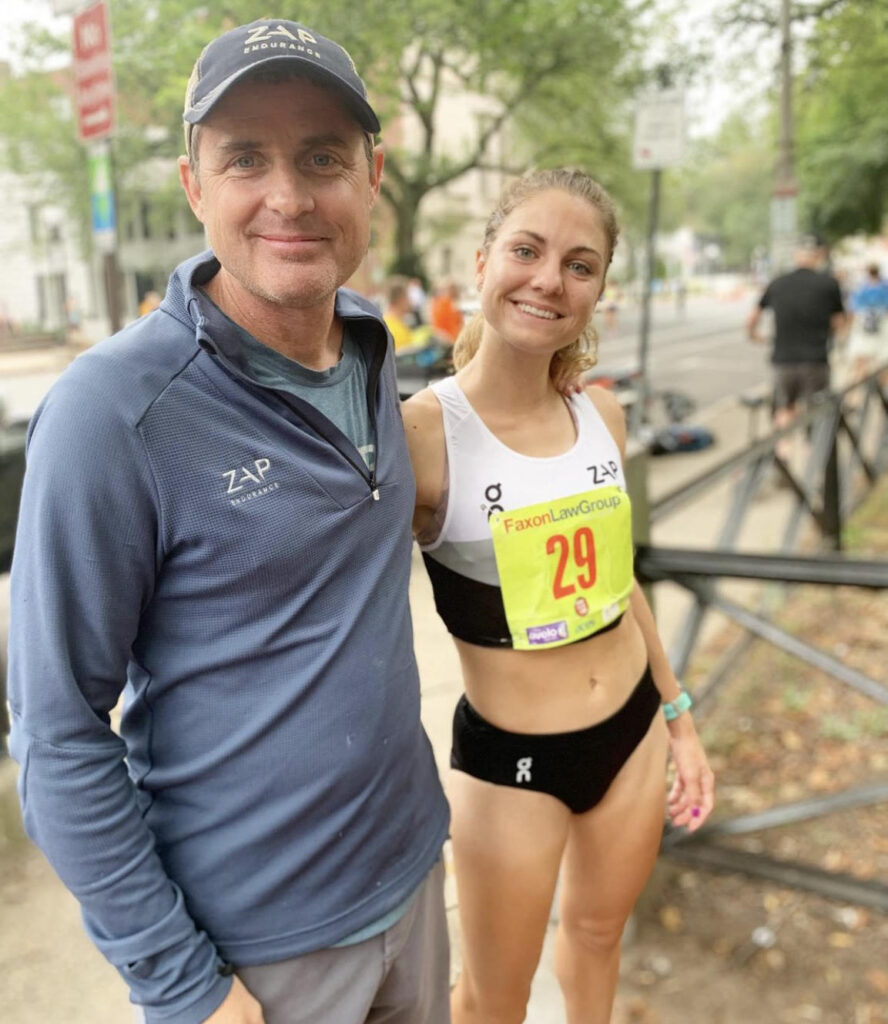 Tristin continued her string of top 10 finishes this summer with a hard fought 8th place at the US 20k Championships on Monday in New Haven, CT. Tristin ran aggressively throughout, contending for a top 5 place through the first 10 miles. She passed 10k in a swift 33:49 and continued running mid-5:20 miles through 10 miles. The heat, humidity, and challenging hill at mile 10 slowed her pace a bit, but as always Tristin finished strong to secure a 1:08:20 finish.
That time was nearly 3 minutes faster than she ran a year ago. And with temps near 80 degrees at the finish and dew point of 70, it was no thanks to the weather. To put the pacing in perspective (since 20k is a fairly odd distance), Tristin ran 5:29/mile pace for 12.4 miles. If she had kept that pace for the full half marathon distance she would have run 1:12:05, almost 30 seconds faster than her personal best.
---
Tristin's 8th place finish comes on the heels of her 10th place finish at the Falmouth Road Race at the end of August. On another muggy summer morning in the northeast Tristin ran a smart, gutsy race to break into the top 10. Tristin went through 5k in 16:26, nearly 10 seconds out of the top 10, but by 10k she had moved up to 10th place and stayed there over the final mile of the race.
Tristin continues to improve and compete with the best women in the country. She'll have one more opportunity this year as she'll conclude this training cycle at the US 10 Mile Championships on October 2nd as part of the Twin Cities Marathon Weekend.
For complete results click here.