Andrew Colley made an emphatic return to racing and Tristin capped off her racing season in style at the US 10 Mile Championships yesterday as both broke long-standing club records. Andrew took 1 second off the record with his time of 46:47 while Tristin chopped over 45 seconds off the previous record with her time of 53:13.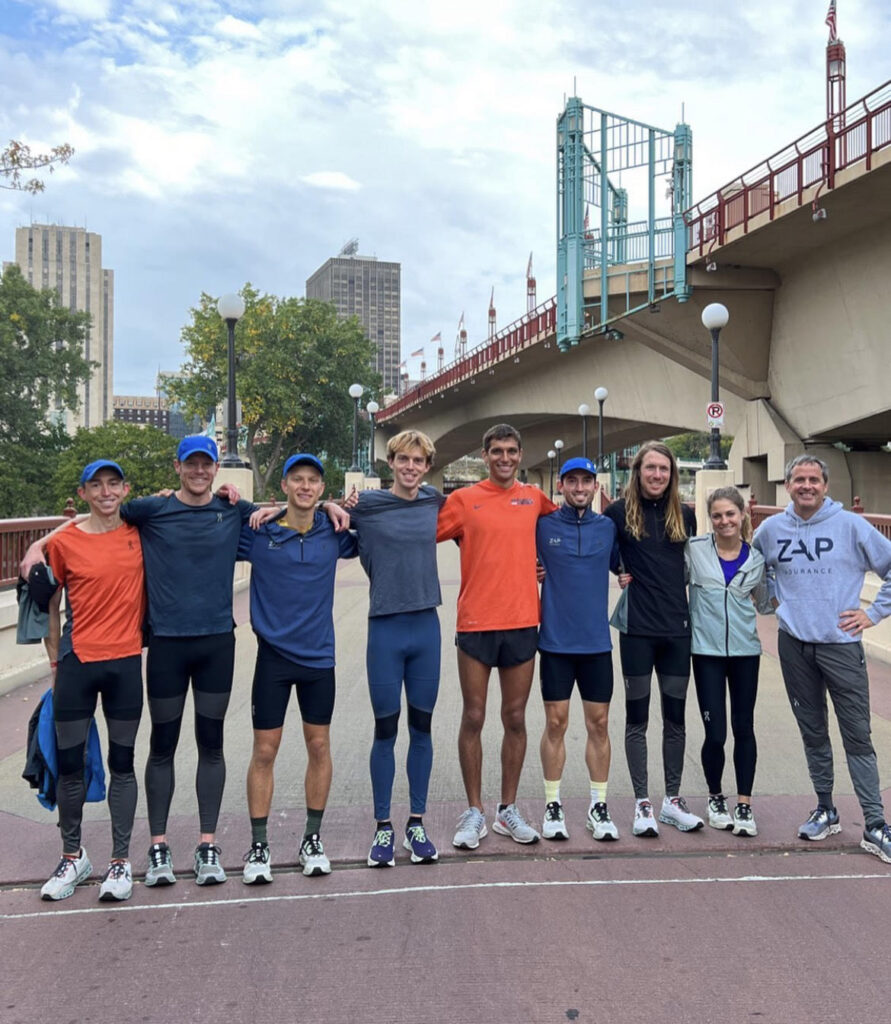 Andrew ran up front in a strong men's field from the gun, passing 5 miles in a swift 23:17 on a hilly course in Minneapolis-St. Paul. The pace was relentless throughout the race. By 5 miles the lead pack was down to 8 men, including Andrew. The pack splintered apart on the long, steady climb from miles 4-7. Andrew found himself battling through the string of runners over the final miles and into the downhill finish. Andrew crossed the line in 7th place in his first competitive race since April.
Tristin took a slightly different approach, laying off an incredibly aggressive pace early on in the women's race. She clipped off nearly identical 5 mile splits of 26:38 and 26:35, not cracking into the top 10 until the crest of the climb at 7 miles. Tristin would finish in 9th place, her 2nd consecutive Top 10 Finish at a US Championship.
Josh, following Tristin's approach, took a measured approach to the race and finished 9th overall on the men's side. Josh passed through 5 miles in 23:29, and finished strong to move into the top 10 over the final mile of the race. Josh's time of 47:06 was a new personal best by nearly 20 seconds.
Tyler continued to show steady improvement on his march to the US Marathon Championships in December with his finishing time of 48:38.
You can watch a full replay of the race here with commentary from ZAP guest speaker Carrie Tollefson! And you can find full results here.