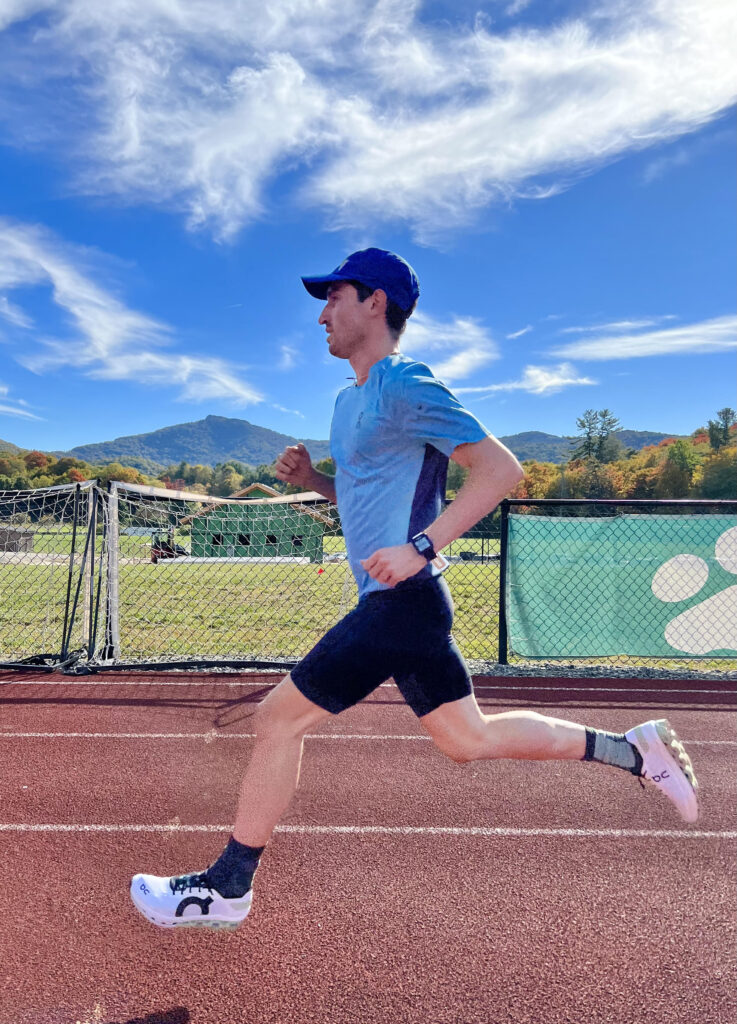 The opportunity that ZAP has provided me out of college has been nothing short of a dream come true. Running professionally has been a goal of mine since I started running seriously out of high school.
Many people may not know this, but Coach Pete, Zika and I go way back; all the way to 2016, which was my freshman year of college. The scholarship I earned to go to UConn was actually endowed from a Foundation created by them, and I remember writing thank you notes to them each fall at my time at UConn for it. Although I did not officially meet Pete that year face to face, I learned from my college coach that he also was a UConn grad, as well a Connecticut native, just like myself.
My years as a college athlete had many ups and downs along the way. I came hot out the gates my freshman year with a runner up finish in the American Conference in the 1500m run, only losing to future NCAA 10k champion that season. Later that year, in the summer, I went on to win the USA Jr. National title in the 1500, which qualified me for the 2017 Pan Am Championships in Peru. There I went on to win gold and set a meet record in the process.
My next two years in college were extremely difficult for me and I was not healthy enough to have another breakout season at the national level. Then the Pandemic hit which shortened the season. It wasn't until my 5th and 6th year at UConn where I was able to breakout and have the best performing year of my career. During this time, I was able to rewrite the school record books at UConn in the Mile, 3k, 5k, and DMR. At that point, I knew I definitely wanted to run professionally and I felt confident that I would be able to compete. But where and who I would run for was still the biggest question mark for me.
After getting some fast personal records, and more importantly, winning championship races, Coach Pete reached out to me to talk about the opportunity ZAP could potentially provide me post college. When I visited this past June, I learned more about what exactly this team is all about and how big the ZAP community really is. When I had my one-on-one meeting with Coach Pete and Ryan, I was nearly immediately sold on committing to this team. First off, seeing the beautiful places to training in Blowing Rock and Boone was nothing short of spectacular. And although I am from the Metropolitan area of Fairfield County CT, I didn't mind moving to a more rural area of North Carolina where I get to train in national parks like Moses Cone Park.
Another reason which made my decision easy to become a ZAP athlete, and something I am most excited about is the racing experiences I will have. I found most of my success in college on the track, rather than roads or on the grass for XC. So when I learned that Coach Pete and Coach Ryan wanted to work with me and gear my training and goals towards the track, I became immensely driven to continue my career as an athlete after graduation. Not to mention, I would also be able to train for these races with some quality training partners, fresh out of college like myself. Ryan Ford and Dan Schaffer have been excellent to have in helping me transition into the pro running level. The three of us are headed into our rookie year, and I'm excited to continuing working towards our individual goals we have each set out. We are looking to make a big splash in our first year, and with the support we have from our other current experienced athletes on the team, and the ZAP community, we are ready to make it all come together.
Finally, the first month of living in North Carolina has been quite successful. I have taken big steps over the last 4 weeks with a minor setback that started in the summer. However, I am more confident that ever that we'll keep moving forward at a fast pace. Coach Pete and Coach Ryan have stuck to the plan we've talked about in the first phase of training and I've noticed myself already growing as an athlete. I'm excited to for what the future holds for my time at ZAP.