Whitney & Tristin kicked off their official preparations for the Houston Marathon on Sunday at the Monterey Bay Half Marathon . For Whitney, it was her first race since running a personal best and finish 10th at the Rotterdam Marathon in April. For Tristin, it was her first long effort after concluding her summer / fall racing season a month prior. For both, their 4th and 7th place finishes were an excellent start to marathon prep.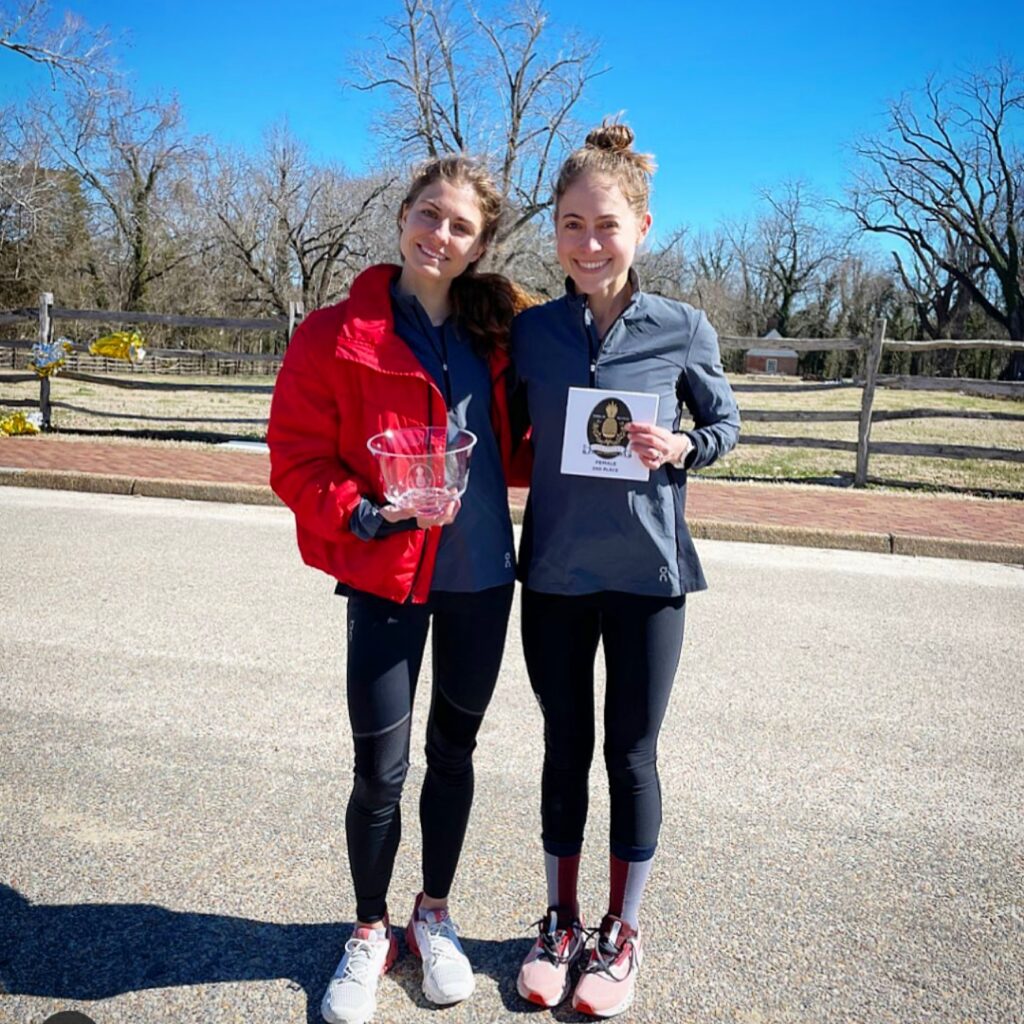 Whitney battled achilles tendonitis throughout the spring and summer and had to shift her summer racing plans to focus on getting healthy. She has worked incredibly hard and her 7th place finish was was evidence of that. Her finishing time of 1:15:51 on the hilly Monterey Bay course was only 39 seconds off her personal best time. Tristin's finishing time of 1:13:29 earned her a 4th place finish.
Both ran a well executed race where they progressed throughout the effort and were running their fastest splits over the final miles of the course, exactly as head coach Pete Rea had drawn it up for this early season effort.
You can find full results from the event here.
————————
Whitney & Tristin will both be back in action, alongside teammates Tyler Pennel and Josh Izewski, at the Kiawah Island Half Marathon in early December where they will be executing a marathon paced effort.
Additionally, Josh will be competing this weekend in his hometown of Philadelphia at the Rothman 8k as part of the Philadelphia Marathon Weekend. The 8k takes place on Saturday, November 19th at 11:00am. You can find results here after the event. The next day, Josh will be coming back to pace the women's marathon field to the Olympic Trials qualifying standard of 2:37:00, including former ZAP athlete, Stephanie Pezzullo.