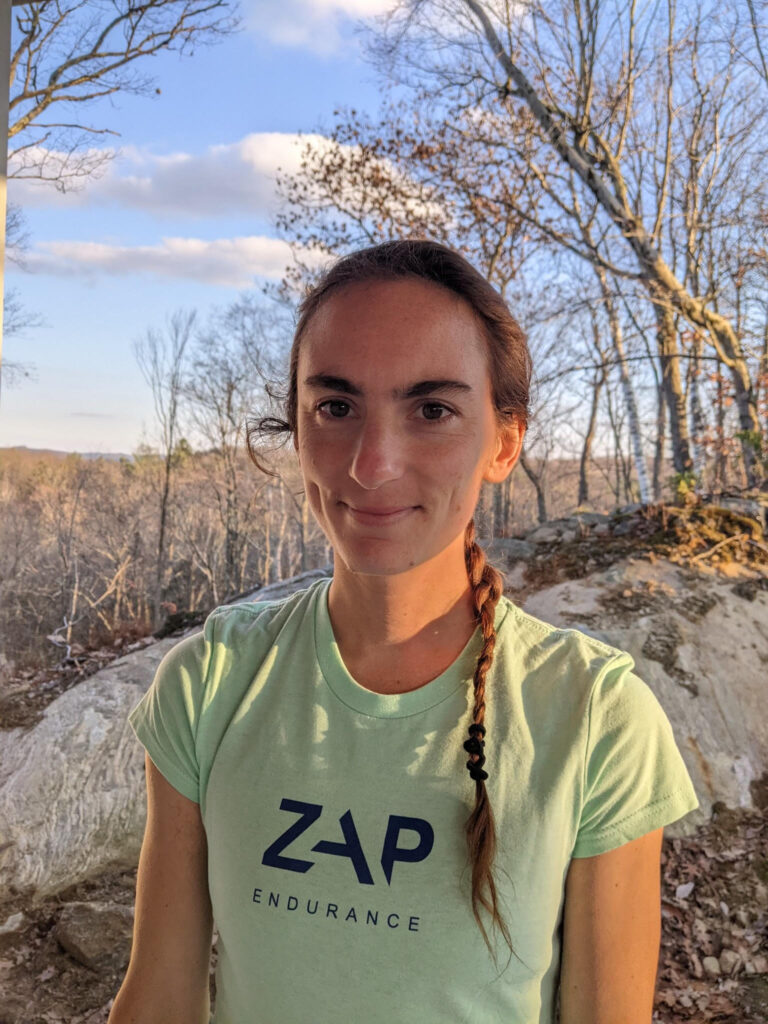 The On ZAP Endurance team is pleased to announce the addition of Annemarie Tuxbury to the roster. Annmarie is a native of New Hartford, CT and a 2016 graduate of Bryant University.
Since graduating college Annmarie has taken huge strides as she shifted her focus to longer distances on the roads. In May of 2021 she finished 7th at the US 25k Championships in Grand Rapids, MI. She followed that up in the fall of 2021 with another top 10 US Championship finish, a 10th place showing at the 20k Championships, as well as a personal best of 1:12:09 for the half marathon.
In 2022 Annmarie ran 2:38 at the Boston Marathon and turned around 6 weeks later to run 2:39 and take win at the Vermont City Marathon. Most recently, she won the Hartford Half Marathon, nearly running another personal best with her 1:12:40 finish.
She will be racing this weekend at the US Marathon Championships, hosted by the California International Marathon, in Sacramento. The results link should appear here this week and there will be a live feed on USATFTV (subscription required).