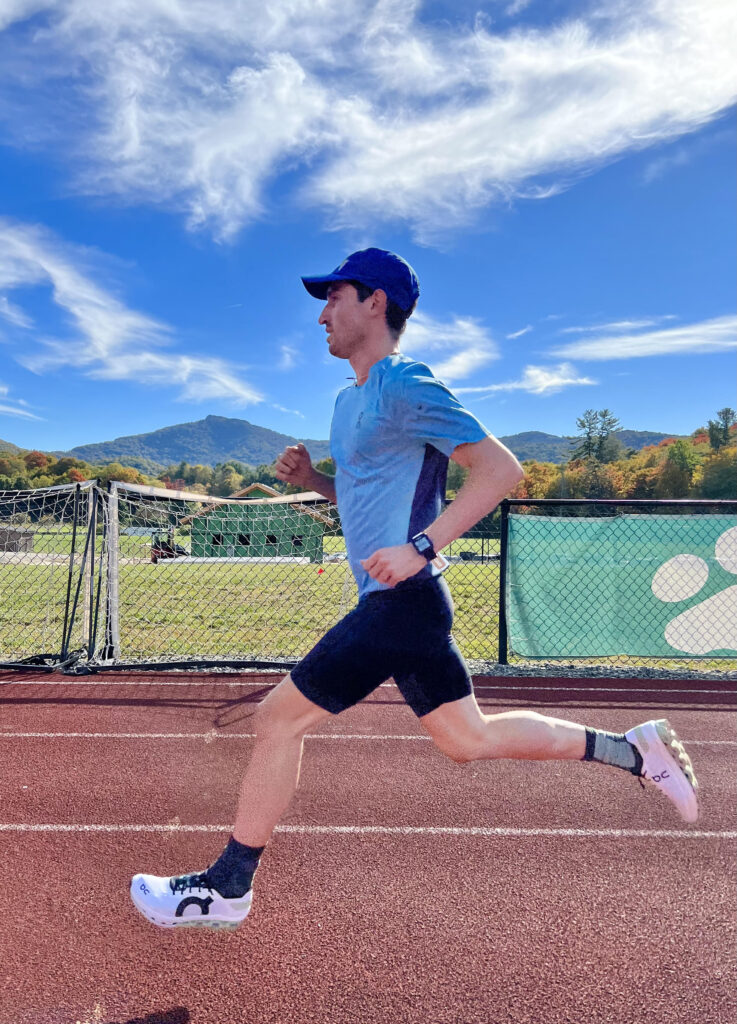 First year athletes Eric van der Els and Dan Schaffer finished up their first racing seasons this past weekend by making their professional debut on the track. Building on successful falls, Dan posted an indoor 5,000m personal best while Eric made his indoor 5,000m debut, missing his outdoor best by only 2 seconds.
The race took pace at the Boston University indoor track and was set up perfectly. Eric went through the mile in 4:21, Dan was less than a second behind in 4:22. They slowed slightly in the 2nd mile, coming through in 8:45 before closing things down well over the final 400m. Eric finished in 13:38 in his first indoor 5,000m ever, and finished only 2 seconds off his overall personal best of 13:36. Dan ran 13:46, an indoor personal best, and a strong turnaround coming off his performance at the Manchester Road Race 9 days prior.
Both Dan and Eric are taking a down week this week before the ramp back in with their sights set on the US Indoor Championships in February. They are likely to both focus on the mile and 3,000m indoor events, with the 3,000m being the longest event contested at the US Indoor Championships. They will open up their season the weekend of January 12-13th.