Andrew Colley and Ryan Ford are set to compete at the US Cross Country Championships this Saturday, January 21st in Mechanicsville, VA, just outside of Richmond. In addition to being a US Championship, the event will serve as the qualifier for the World Cross Country Championships in Bathurst, Australia on February 18th. The top 6 finishers will qualify to represent Team USA.
Andrew will be racing on home turf, an hour outside of his hometown of Williamsburg, VA. In an Instagram post last week Andrew cited the proximity to home as a big factor in deciding to compete. "It was a difficult decision for me between running the Houston Half Marathon and doing the XC race initially, but once I knew it was only an hour away from my hometown and my Grandmas would be able to come see it, it became an easy choice. If you're able to come out, then I promise you I'll make it worth your time."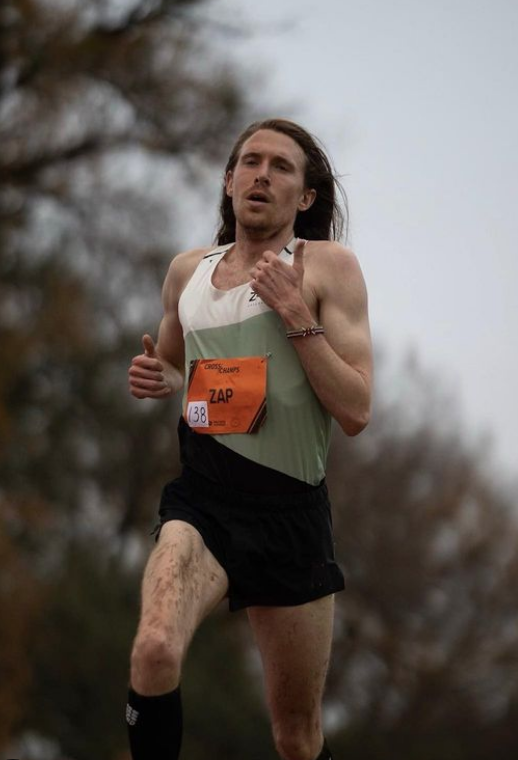 Andrew qualified for the 2010 US Junior team and the 2015 US World Championships. He is eager to compete for a spot on another US senior team. Andrew is coming off a career-revitalizing fall of racing. In October Andrew ran 46:47 to take 7th at the US 10 Mile Championships in his first race since March. In November he ran 13:41 at the US 5k Road Championships to again finish 7th. On Thanksgiving Day he took 4th at the Manchester Road Race, in a time that would have smashed the course record had 3 others not beat him to the line.
Andrew has continued to train well through the winter and will be toeing the line on Saturday expecting to compete near the front of the race.
ZAP rookie Ryan Ford has made incredible progress in his first few months on the ZAP team, and will be looking to surprise people this weekend. As a collegiate athlete he helped lead Iowa State to a runner-up finish at the 2021 NCAA Cross Country Championships. Since joining ZAP he has finished 13th at the US 5k Road Champs, 12th at the Manchester Road Race in one of the quickest times in ZAP history, and taken 20th place against a world-class field at the Cross Champs in December.
The Men's 10k Championship race will start at 2:50pm eastern time on Saturday afternoon. You can dig into the course details here. It will be run on a 2k loop so if you're in town come check it out, it is a very spectator friendly event.
Live results will be available here once the race begins.
You can watch the live stream here (subscription to Runnerspace required.)