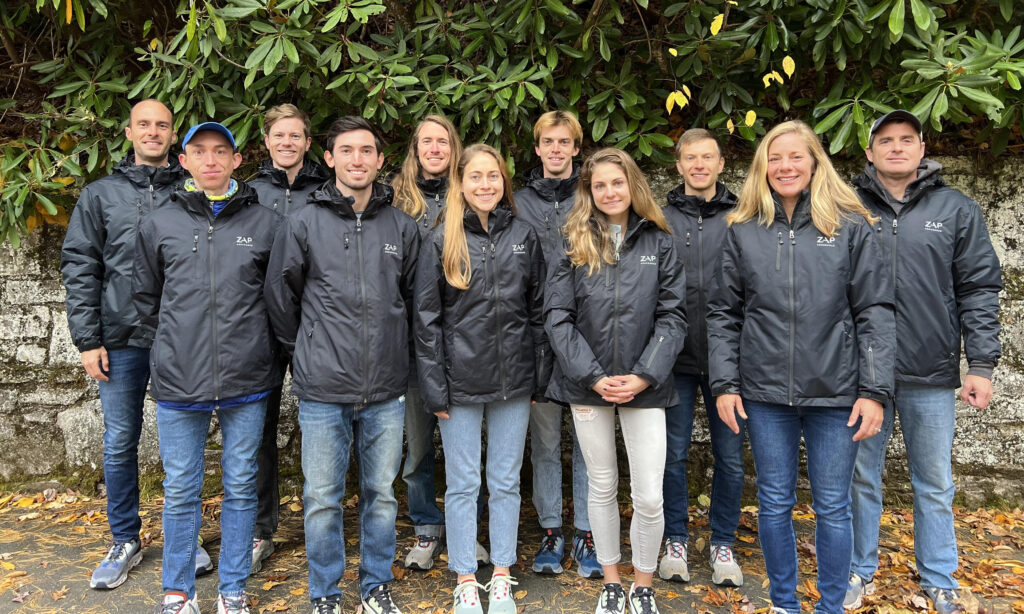 As you may imagine, the financial side of professional running is challenging and sponsorship dollars are difficult to come by. Over the last 18 years ZAP Endurance has been fortunate to have 2 corporate shoe sponsors who have helped ease that financial burden. At the end of 2022 our partnership with On came to an end after 4 years. We are grateful for their support and appreciative of being a part of the rise of the On brand over those years.
Many clubs like ours would cease to exist immediately upon losing their corporate sponsor. Thanks to the support from our donors and running campers our situation is unique. Because of that support we have a steadfast dedication to the mission of the ZAP Endurance Foundation and are excited about the future of our team. 
A Word From Our Coach
Hello to all of our ZAP campers and long time supporters. I've never been more excited or optimistic about our ZAP team than I am right now. Our current team of 9 Blowing Rock based athletes are both talented and hungry for 2023, the 2024 Olympic year and beyond. These last two weeks with break out performances at the Houston Marathon & the U.S. XC Championships are just a taste of what's to come for our club in the coming years. And I want to thank all of you for making it happen. Losing our corporate sponsor at the end of 2022 was frustrating to say the least; however, our ability to continue supporting top level American runners as we have for 21+ years is because of you, our supporters.
– Head Coach Pete Rea
As we move forward without corporate sponsorship for the first time since 2005, we will be reliant on the generosity of our ZAPNation supporters to help close the financial gap. We want to thank you for your continued support and for making ZAP truly unique in the world of professional distance running. Without your support we wouldn't have the incredible stories from the past few weeks.
This past weekend Andrew Colley continued his incredible comeback, finishing 2nd at the US Cross Country Championships to earn a berth on the World Championship Team. The weekend prior, Tyler Pennel ran a personal best of 2:12:16 to place 5th at the Houston Marathon, nearly 3 years since racing his last marathon. At age 35 he is showing his best marathoning is still ahead of him, and is in position to make the 2024 Olympic Trials his best (despite placing 5th in the 2016 Trials.) At 28 years old Tristin Van Ord continued her rapid ascent up the ranks of American marathoning with her 2:27:07 performance in Houston. Her time makes her the 23rd fastest American in history, and is nearly 13 minutes faster than her best before joining ZAP.
We were able to add 3 talented young men to the team last summer, all with personal bests between 13:34 and 13:36. Dan, Ryan, and Eric have invigorated the team environment and already shown improvement in their first few months on the roster. Annmarie Tuxbury, a 2:31 marathoner, joined the women's roster at the end of 2022, and is poised to take another big step forward in her marathon career this year. These dreams are possible only through the generosity and support from our donors.
Thank you for your support, and we look forward to sharing many more successes in the coming year.