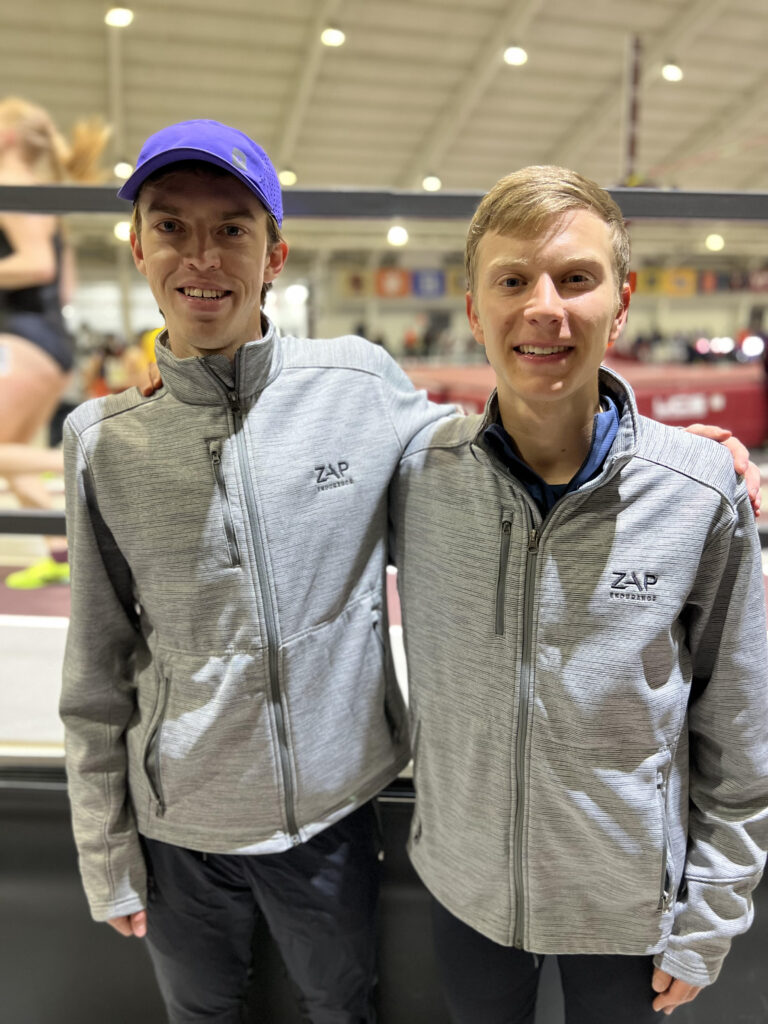 Dan & Ryan are racing at the David Hemery Valentine Invitational at the famed indoor track of Boston University this Saturday, February 11th. The BU track has developed reputation in running circles over the last several years of the being the fastest in the country, and maybe the world. Over the last 10 years the track has seen a litany of national records and even a world record. Whether the track is fast or not, one thing is for certain: people come to BU to run fast and compete against some of the best athletes on the planet.
Dan and Ryan will both be racing world-class fields, Dan in the mile and Ryan in the 5,000m. (Entries and heats will be here once they are available.) Dan is coming off a 7 second personal best at 3,000m two weeks ago where he ran 7:43. Ryan is coming off a strong 12th place performance at the US Cross Country Championships.
Having gone to school in the northeast Dan is intimately familiar with the BU track, his 3:57.47 personal best was run at this meet a year ago. Dan will be using this race to set the stage for the US Indoor Championships the following weekend where he'll compete at 3,000m and likely the mile.
Ryan will be making his first trip to Boston. He's excited to translate the cross country strength onto the track. Ryan own's a 13:42 personal best indoors and ran 13:34 on the outdoor track last spring. He will be back on the outdoor track in a month, running the 10,000m at The Ten where he'll be looking to improve upon his 28:34 personal best.
The men's mile is scheduled for 4:35pm on Saturday afternoon and the 5,000m at 8:30pm. The meet will be streamed live on Flotrack (subscription required.) You can also keep up with live results here (just scroll down to the BU Valentine Invitational.)
To stay up on all the ZAP News, including race previews, race recaps, schedule updates, blogs, coaching articles from the staff, and running vacation news be sure to subscribe to our newsletter here. We won't share your information anywhere and it's totally free!