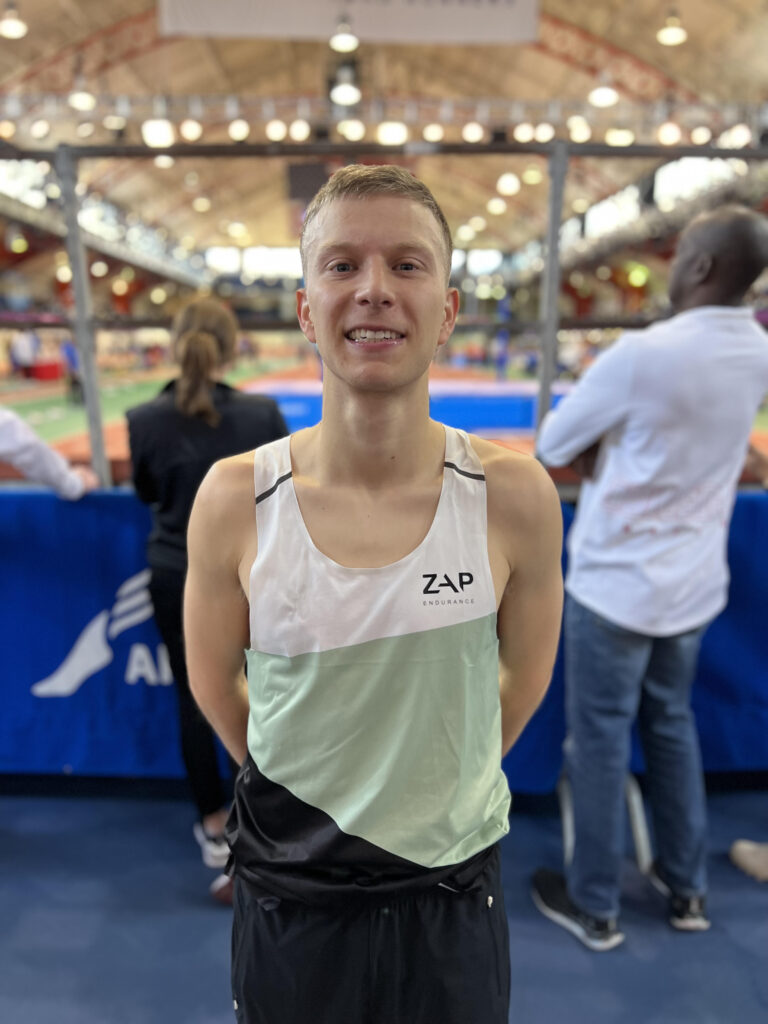 Dan Schaffer will be making his US Championship debut this weekend in Albuquerque, NM at the US Indoor Championships. Dan's personal best at 3,000m of 7:43 qualified him and has him seeded 3rd in the field. Athletes are also able to qualify with 5,000m times.
Dan's PR was set 2 weeks ago at the Dr. Sander Invitational in New York, and bested his previous PR by 7 seconds.
At 5,300 feet Albuquerque is a unique setting, especially for distance runners, but the city has a history of hosting exciting championship racing. The distance events, including the 3,000m, will be a straight final, meaning there are no preliminary rounds.
Dan's race will be held at 4:10pm mountain time on Friday afternoon, 6:10pm eastern. The coverage on Friday will be shown live on USATF.TV and the coverage on Saturday will be on NBC from 2-4pm eastern. Dan's race will be shown live on Friday, and you can expect a short highlight to be shown during the NBC coverage on Saturday.
Click here to see the qualified list of runners and here for a full schedule of events. You can also follow along with live results here.