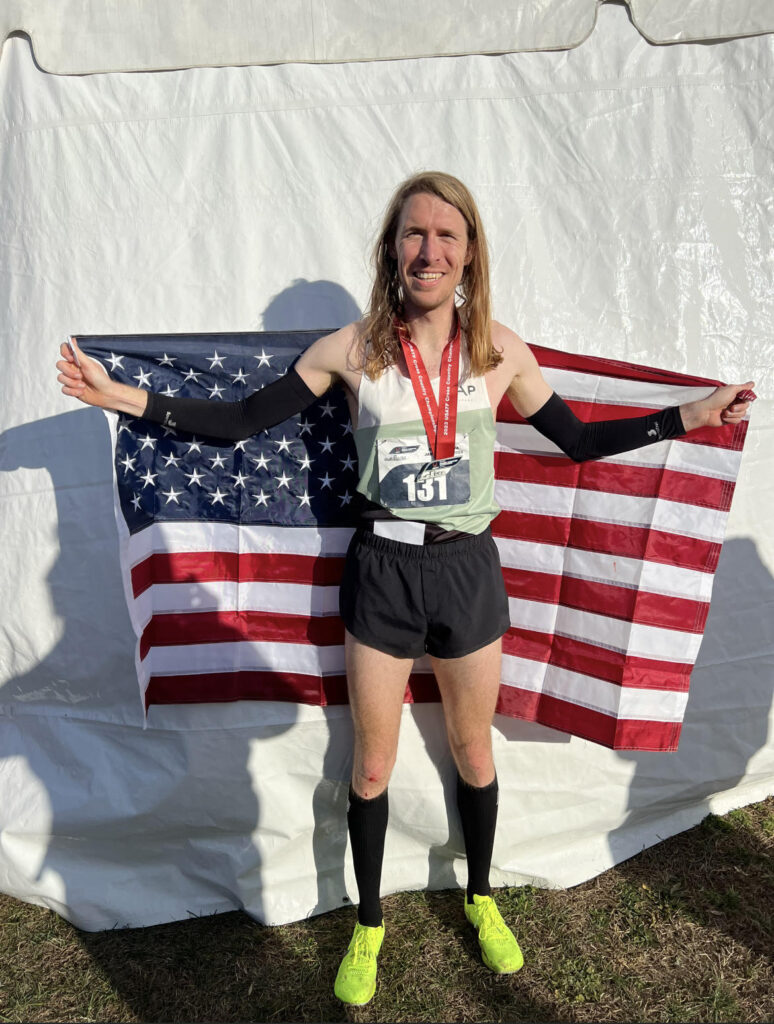 As I write this Andrew is en route from Los Angeles to Sydney, Australia where he is set to compete in the World Cross Country Championships Saturday afternoon. The race actually takes place in Bathurst, about 120 miles west of Sydney. Andrew is making his 3rd appearance as part of the US World Cross Country team. His first appearance was on the U20 junior team in 2010 where he finished 42nd. His second was in his first year at ZAP in 2015. His race at Worlds was one he'd rather forget, suffering from giardia he finished well back in the race. Eight years later Andrew is once again donning the USA singlet after finishing 2nd at the US XC Championships.
The forecast for the race (94 degrees at race time) is certain to garner some headlines, but racing at 4pm during the Australian summer was destined to have an impact on the race.
Due to the pandemic this will be the first World Cross Country Championship since 2019. The US is sending a strong men's team to the championships and will be looking to improve it's disappointing 11th place finish. The 2017 edition of the race was held in Uganda with temperatures in the 80's at race time. In that race the senior men's team finished 5th, only 6 points out of the medals. This year's team, led by 13:00 5,000m runner Emmanuel Bor and Andrew will be looking to take a page from that book, and hoping that if everything goes well they can close the gap on those 6 points.
Each team will score their top 4 runners across the line, and with 2 seconds separating the 2nd through 6th runners at the US Championships the US team should have a good margin for error if someone has a tough day in the heat. Andrew does have a penchant for the heat, being well known on the team for wearing long tights year round. He is looking forward to the challenge of lining up against the best distance runners on the planet and duking it out over 10,000m on the grass.
The men's senior race is at 6:30pm local time on Saturday evening, February 18th. Here on the east coast that is 2:30am on Friday night. You can get all the information, including live results on the race website here. The race will be streamed live on Peacock (possibly also nbcsports.com) with an encore presentation on CNBC Saturday at noon eastern. LetsRun.com will have comprehensive coverage and you can check out their course preview here. You can also see the photos Pete took from the course on our Instagram Stories.