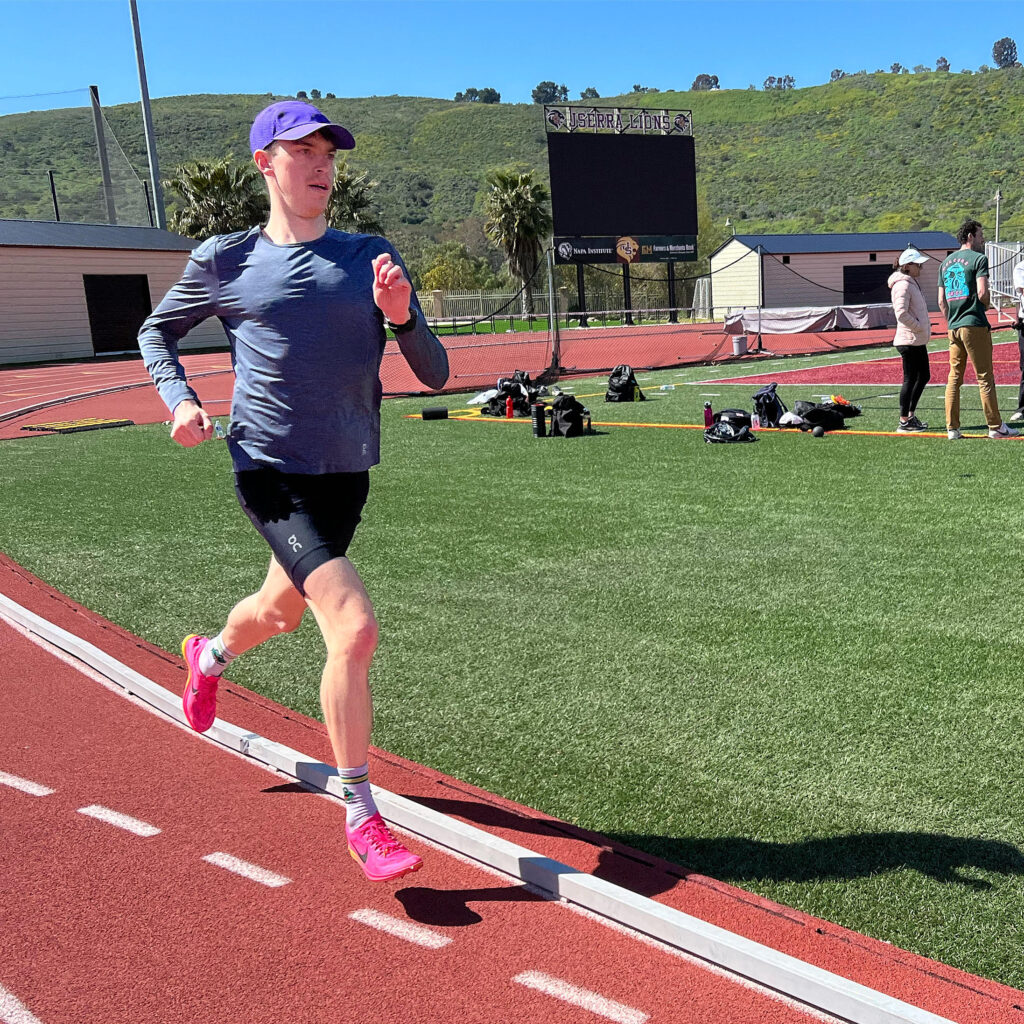 Ryan Ford will conclude his winter racing season at The Ten Saturday night, March 4th. He will competing in the US Men's 10,000m. The race will take place on the track of JSerra Catholic High School in San Juan Capistrano, CA, just south of Los Angeles.
Ryan's section is slated to be paced at 27:50 pace, with the goal of qualifying as many athletes for the USATF Track and Field Championships as possible. Ryan enters the meet on the heels of a 13:29 indoor 5,000m best run 3 weeks ago in Boston. In addition to improving his speed over 5,000m this winter Ryan has also proven his strength with his 12th place finish at the US Cross Country Championships in January. He enters the meet with a 28:34 best at 10,000m from last spring as an Iowa State University senior.
The meet will be broadcast live via pay per view here. In an innovative way to support the pro athletes, the prize money will be a reflection of how many people pay to view the broadcast – so if you're on the fence, know that your viewership goes directly to support the athletes racing. You can also view results with live lap splits here, and all the rest of the meet info here. Ryan's race begins at 8:15pm pacific time.