The Boston Marathon may hog the headlines this weekend, but Rotterdam is where the ZAP action will be. Andrew and Annmarie will be departing training camp on Wednesday for the Netherlands. They will be looking to continue the good vibes from Rotterdam 2022 where Tristin and Whitney both ran PR's and placed in the top 10.
Annmarie has handled her first block at altitude well and slipped into a great rhythm since joining the team. This will be the 2nd time she will race a marathon in the ZAP uniform. The first time out she had been on the ZAP team for 1 week and knocked 7 minutes off her personal best at the US Championships in December. Her time of 2:31:29 was a massive personal best, 2024 Olympic Trials qualifier, and made her the 2nd fastest performer in ZAP history. She will be looking to improve upon that mark this weekend.
Currently, the weather looks conducive to fast times with a race time forecast of 49 degrees, light wind with a small chance of rain.
Andrew enters Rotterdam 9 weeks removed from the World Cross Country Championships in Australia, where he placed 36th. His personal best in the marathon dates back to the summer of 2019 when he ran 2:12:15 to take 2nd at the Grandma's Marathon. That mark also serves as the ZAP club record, and one that will be under threat this weekend in Rotterdam.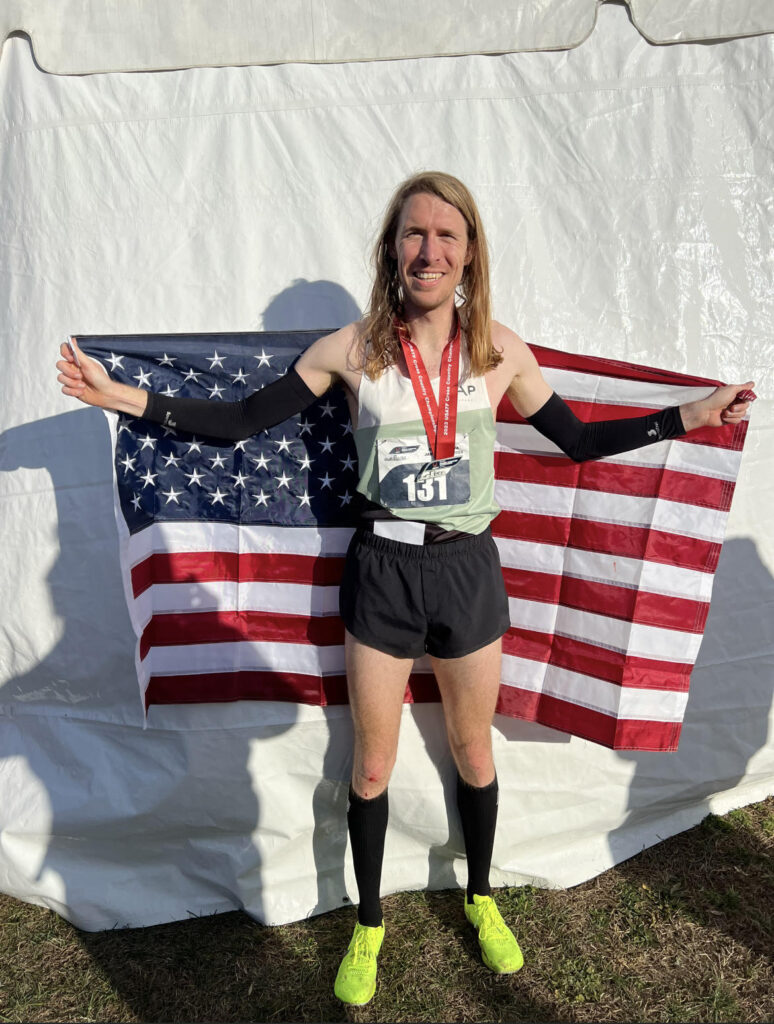 Andrew is expected to go out with the pace group that is targeting 1:04:45 at halfway, which is 2:09:30 pace, just under the World Championship standard of 2:09:40. The standard for the Olympic Games next summer is 2:08:10 for the men and 2:26:50 on the women's side. However, at the risk of overcomplicating the issue, it is incredibly likely that any athlete finishing in the top 3 at the Olympic Trials who has run 2:11:30 (men) or 2:29:30 (women) would also qualify due on world ranking.
Andrew has transitioned well from his winter cross country season to the longer marathon efforts in Colorado. After what was arguably the finest performance of his career to take 2nd at the US Cross Country Championships in January, he'll be aiming to one-up himself this weekend.
The race begins at 10am local time on Sunday, April 16th. That's 4:00am eastern time in the US. The race will be streamed live on Flotrack (subscription required.) Live results should pop up here the morning of the race – you can change the language in the upper right hand corner of the screen.