Dan Schaffer came down from camp in Colorado to open his season at the Duke Invitational 1500m on Friday night. It was his first race since placing 4th at the US Indoor Championships in mid-February. Schaffer came into the meet with a personal best of 3:40.98. He was confident in his fitness coming out of a month at elevation, but felt a little flat over the final circuit Friday night.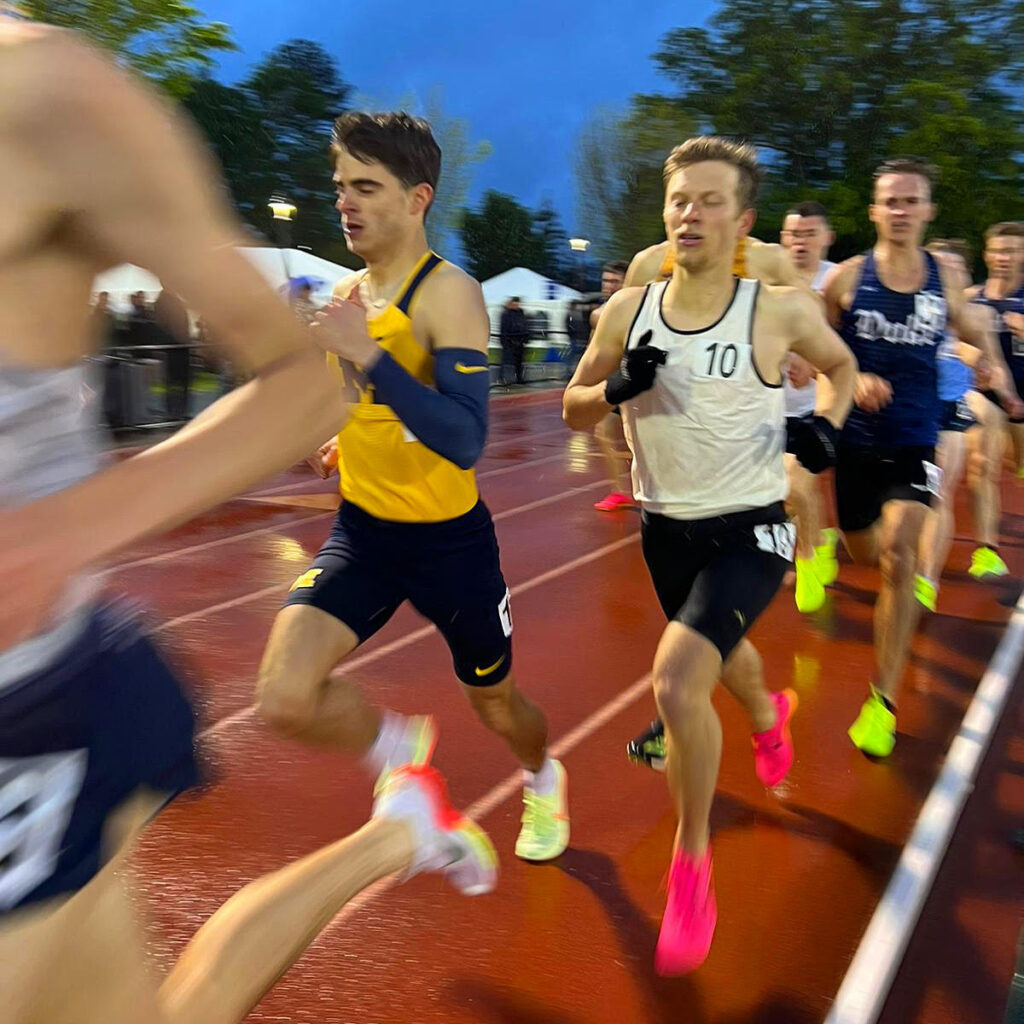 The rainy 43 degree weather didn't make for fast running, but once the weather was locked in Dan focused on competing to win. He positioned himself well early in the race. Over the opening 300m, passed in just over 43 seconds, Dan was in 3rd position. He remained there through the opening 800m, passed in 1:59. Once the rabbit stepped off, the pack bunched up and Dan immediately found himself pinned on the inside rail as much of the field moved up on his outside.
Dan didn't remain boxed in long though. With just over 400m remaining Dan popped out with the intention of moving up to join the leaders at the bell. He quickly passed a couple of athletes, but then stopped making up ground as the leaders wound up their kicks. Dan would go on to close in 59 seconds for his final lap to finish in 3:44, good for 9th place.
Dan was disappointed in the finish, but he was still competitive with some of the best runners in the NCAA, and he knows the best is ahead of him.
Since wrapping his indoor season, Dan has put in some of the heaviest training of his life in the thin air of Colorado Springs. Feeling a little flat was certainly a possibility for his first race of the season, but he's confident that the foundation he has laid will yield some big personal bests later this spring. He won't have to wait long, as he turns around this week to join Ryan Ford and Tristin Van Ord at the Mt. SAC Relays this Friday night in the 5,000m.