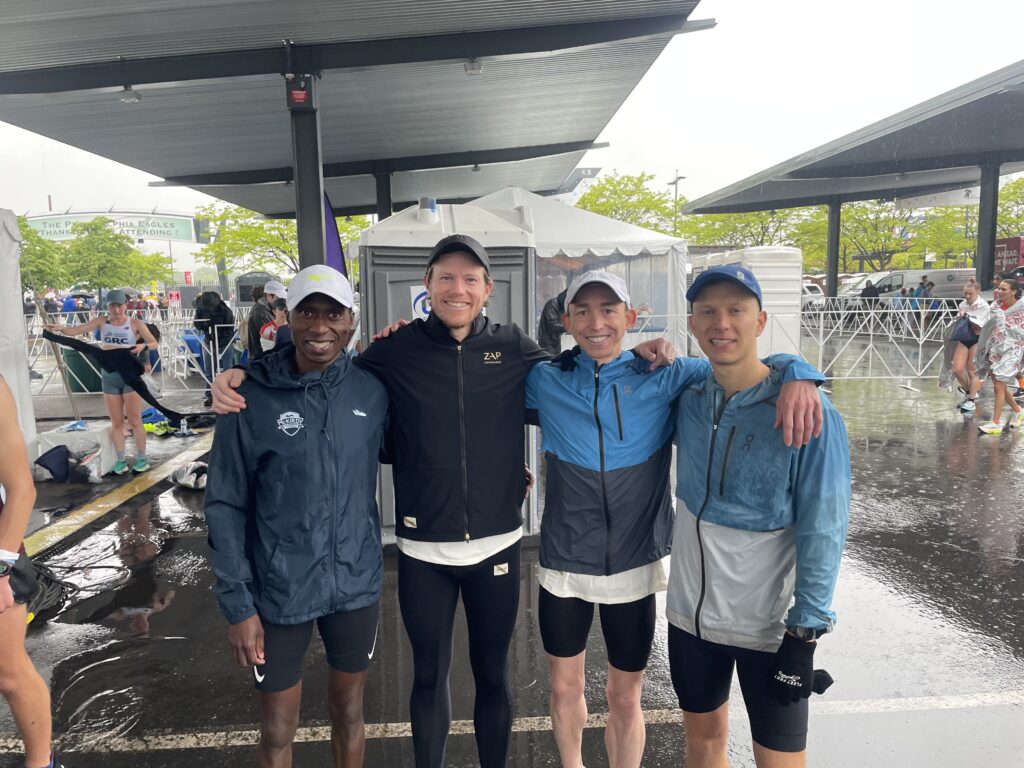 Josh and Tyler were on hand Saturday afternoon for Dan's mile race at the Penn Relays. Less than 24 hours later they traded in their coaching credentials for bib numbers at the Broad Street 10 Miler. For Josh it was both a homecoming as well as his first race since returning from a bulging disc in his back at the end of 2022. His last competition was the US 10 Mile Championships in October where he finished 10th in a time of 47:06. Tyler was making his return after suffering a hamstring injury at the end of March.
Having not raced in 6 months, Josh was patient early averaging 4:47 pace through the opening 5k. After that opening 5k Josh got into a quicker rhythm, slowly picking his way through the field. He would go on to average 4:39 pace from 5k to the finish and finish 7th in the strong field. Josh's final time of 46:59 was good enough for a personal best, topping his time from the US Championships his last time out.
Unfortunately for Tyler, while his hamstring held up just fine he came down with a cold the day before the race and struggled to a 16th place finish. He'll rest up before targeting the Chicago Half Marathon with Josh in early June.
As an additional bright spot on the weekend the guys got to see former training partner, Pardon Ndhlovu, who finished 12th (and is now a US citizen!)
You can find the full results from Broad Street here.