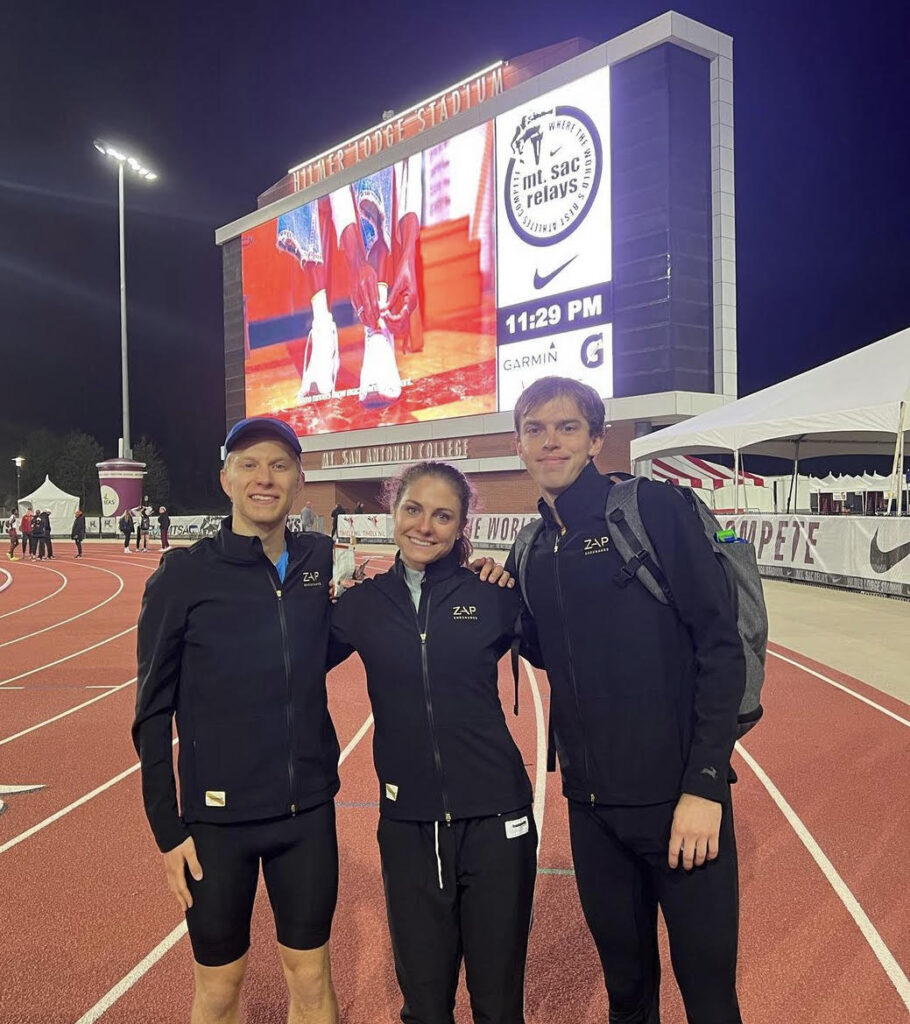 This weekend marks an important weekend on the track calendar for the ZAP team. Track Fest, a meet hosted by Sound Running in Los Angeles, boasts fast fields and good weather – 2 huge components to running fast. Tristin Van Ord, Ryan Ford, and Dan Schaffer will all have their eyes on US Championships qualifying marks. And, as a byproduct of those difficult standards, ZAP club records.
Dan will be the first to the track at 7:00pm local time in the 2nd section of the men's 5000m. The race is scheduled to be paced at the US automatic qualifying mark of 13:20. Dan will have time to check out the free food trucks and the performance by Kyle before catching Tristin in the women's 10,000m at 10:05pm. The automatic qualifying standard for the US Championships in the women's 10,000m is 31:30 and the ZAP club record is 32:14.
Ryan will close out the evening at 10:40pm in the men's 10,000m. He will be looking to improve upon his 28:16 personal best from March and dip under 28:00. The men's automatic qualifying standard for the US meet is 27:50 and the ZAP record is 28:14.
You can watch the meet live via pay per view for $5.99 here. And if you're on the fence, $4.00 of that will go directly to the prize purse for the top 5 finishers in the fastest sections. Live results will be posted here and you can catch all the other details for the meet here. And if you're in the Los Angeles area come on out to the Mt SAC track Saturday night to catch the action and join in on the festival fun!