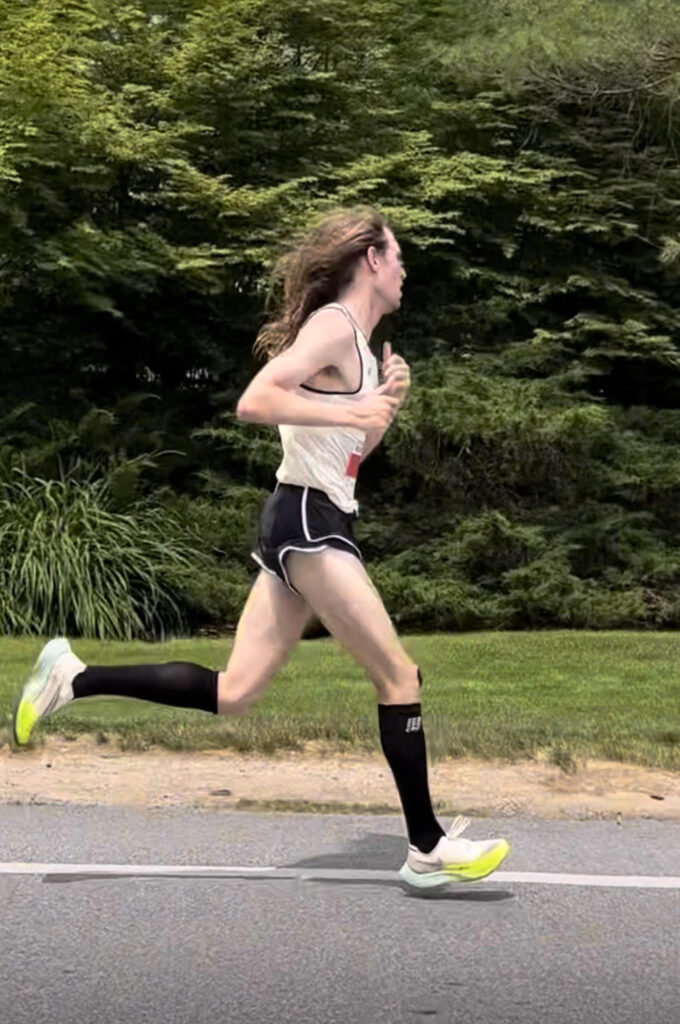 Andrew Colley showed little rust in his first race back since the Rotterdam Marathon in April. On a sunny 80 degree day in Litchfield, CT Andrew established himself at the front from the start and took control over the 2nd half. By the time he was running through the flatter sections of the course in the middle he was on his own up front.
With the warm weather Andrew didn't make an attack on the course record, but he still average close to 4:50 per mile throughout the 7.1 mile course. As Andrew entered the final mile, and the grueling 9.2% grade 1/4 mile climb up Gallows Lane, he knew he had the race won and was able to enjoy (as much as you can after a climb like that) the final stages of the race, pumping up the crowd in the home stretch.
Andrew stopped the clock at 34:34, 45 seconds ahead of 2nd place. You can catch Andrew next at the Peachtree Road Race, where he'll encounter another warm day and grinding uphill climb. He'll be well prepared after Sunday.
You can find full results from Litchfield here.