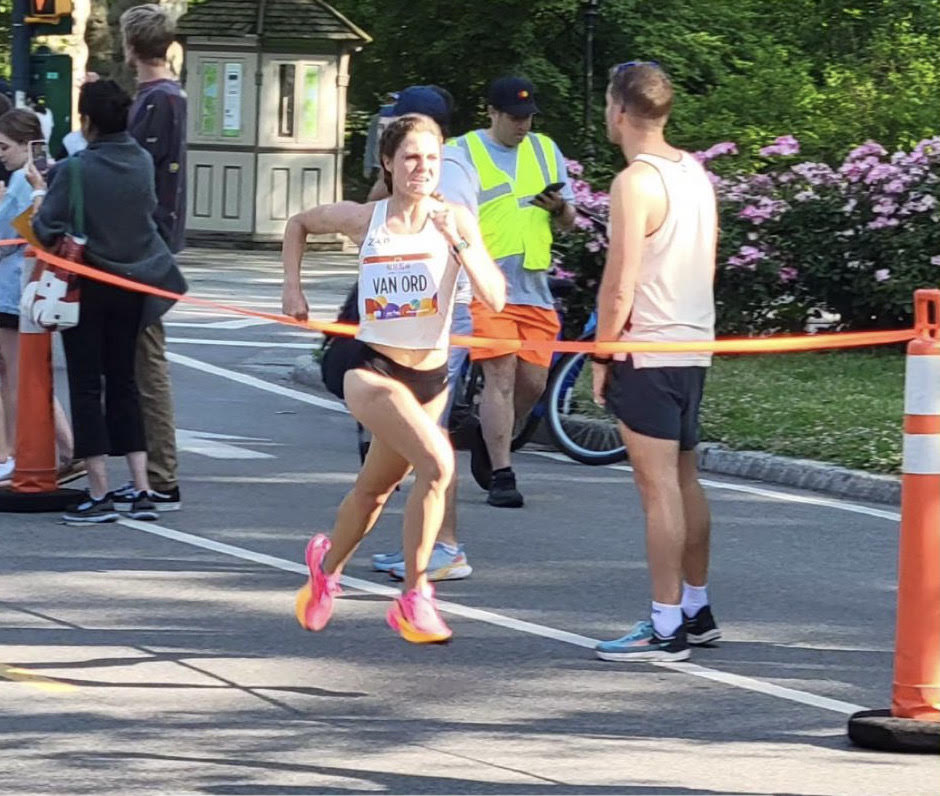 A week after taking the win at the Freihofer's Run for Women 5k, Tristin was back in an all-women's race this weekend in New York City. The New York Mini 10k – named after a symbol of women's liberation, the miniskirt – regularly features a world class field and this year was no different. The field included this year's Boston Marathon Champion, the defending champion and course record holder, and the 2 fastest US marathoners in history, among others.
The pace was fast from the gun and the field was strung out over the opening half. Tristin came through halfway on the rolling Central Park course in 16:01 in 11th place alongside eventual 10th place finisher, Emma Grace Hurley. She spent the opening half reeling in Hurley and the two battled back and forth over the remainder of the race. The 2nd half of the course is more challenging and the two regularly traded moves up and down the hills of the park.
With 1k left in the race, Tristin made a strong move to take the lead on Hurley, pushing hard on a downhill. She felt a small gap open up, but Hurley's finish was a little too strong over the final 200m. Tristin would cross the line in 11th place with a massive personal best of 32:34, taking nearly 90 seconds off her official 10k PR on the hilly course.
Tristin will be back in action next at another famed 10k road race, Peachtree on July 4th in Atlanta.
You can find full results from the New York Mini here.