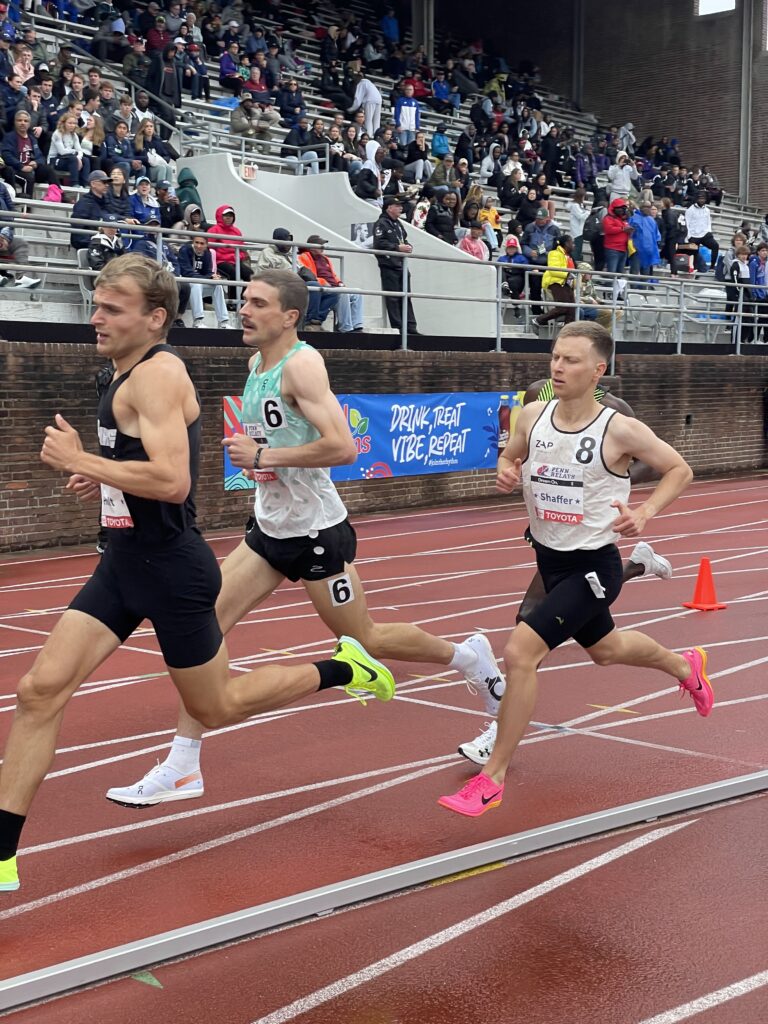 Opportunities are fluid in the world of professional running, and sometimes things come together at the last minute. That was the situation ZAP's Dan Schaffer found himself in 2 days after winning the Adrian Martinez Classic. In that race Dan ran 3:40.37 to PR by just over a 1/2 a second. But that time almost certainly would leave him on the outside looking in at the US Championships. On Monday, after that Saturday race, Dan was presented with the opportunity for a fast 1500m 4 days later in Eugene, Oregon.
Dan quickly recalibrated his mentality for another race and hopped an early Wednesday morning flight for the west coast. Friday night rolled around and Dan found himself being towed through 1200m in a shade of 2:55, nearly 3 seconds faster than he ever had been in his life.
Despite not being able to close quite as quick as he would have liked, Dan still moved from 7th to 6th in the homestretch and was rewarded with a time of 3:39.03. Dan's time was a big step forward for him and puts him in position to qualify for his first US Outdoor Championships. Entries for the Championship are due on June 27th, so we'll have a better idea of whether he and Ryan will get into the meet in the days following the deadline.
Dan was 4th at the US Indoor Championships in February at 3,000m in his first US Championship. He will not compete again until the US Championships from July 6-9. And whether he qualified or not, Dan will continue to see some racing through the summer months.
You can watch a replay of the race here and find the full results here.