Over the next week, 7 of the 9 ZAP Endurance athletes will be competing. Rather than writing separate previews for everyone, we've included them all in one easy to access place.
Josh Izewski will be up first, competing at the Gold Coast Marathon Sunday morning (Saturday evening eastern time) in Australia. After that, Tristin Van Ord and Andrew Colley will be headed to Atlanta for the Peachtree Road Race on July 4th.
Two days later Dan Schaffer and Ryan Ford will be competing at the US Outdoor Track and Field Championships. Dan will compete in the preliminary round of the men's 1500m on Thursday, July 6th with the final on Saturday the 8th. Ryan will be racing the 10,000m on July 6th and the 5,000m on July 9th. And finally, Tyler Pennel and Annmarie Tuxbury will be headed to upstate New York for the Boilermaker 15k on July 9th.
Gold Coast Marathon Preview
This Sunday July 2nd, at 6:00am Josh will be racing the Gold Coast Marathon in Australia. Josh's best of 2:12:45 has him seeded 13th in the elite field, which can be viewed here.
Josh ran his 2:12 personal best at the 2021 Houston Marathon and is looking to improve upon that mark this weekend. Josh was originally planning on running the Houston Marathon in 2022 as well, but his winter was derailed by a bugling disc in his back. Upon returning to training in March, it didn't take Josh long to regain top fitness. After clocking a 46:59 at the Broad Street 10 Miler in April the prospect of a summer marathon began to look promising, and on relatively short notice he decided to run Gold Coast.
The race will have a pace group set to run 2:11:00 pace through 25-30k and Josh is planning on racing with that group. His primary goal is to run a personal best and dip under 2:11:30. The importance of the 2:11:30 mark as it relates to the 2024 Olympic Games is a bit convoluted. But the short version is: a sub-2:11:30 mark heading into the Olympic Trials (or at the Trials) makes it highly likely that a top 3 finish places you on the Olympic Team. If you want to read about the details, we attempted to explain it at the bottom of this article.
Josh's race begins at 6:00am Sunday morning in Australia. But with Gold Coast being 14hrs ahead, that works out to 4:00pm eastern on Saturday afternoon. Which means if you want to follow Josh you're in luck. His race will be lived streamed for free here on Youtube at 4:00pm eastern. You can also follow along with the Race App here. The app has the live stream as well as live tracking and splits.
Peachtree Road Race Preview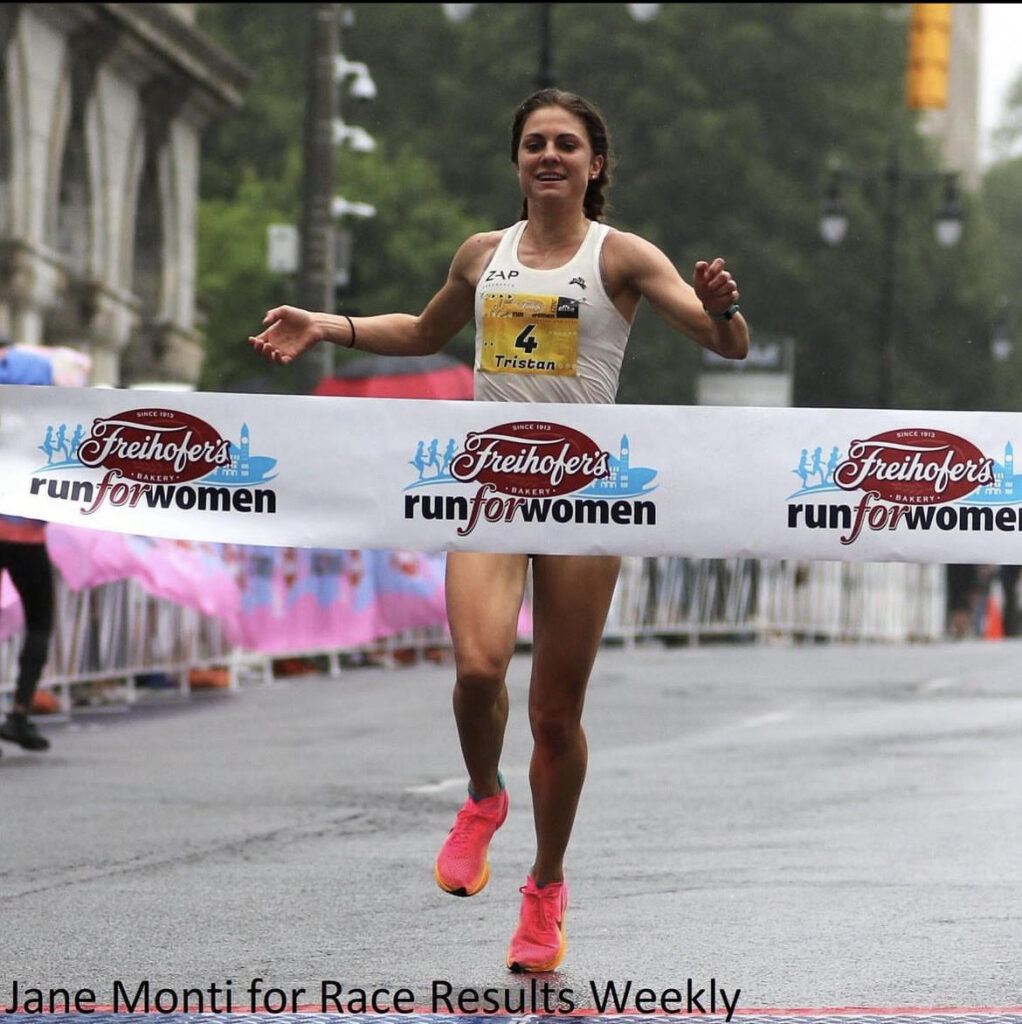 Andrew Colley and Tristin Van Ord will be participating in the largest 10k in the world this Independence Day. But it's not just the biggest, it's one of the most competitive 10k's in the world as well. Andrew last competed at Peachtree in 2018 when it was the US 10k Championships, where he placed 6th in a time of 29:01.
This year is not a US Championship and the field is full of the world's best 10k runners. Tristin will be looking to build on her huge 10k PR of 32:34 from the New York Mini 10k earlier in June. While Andrew is coming off a dominating win on a warm day at the Litchfield Road Race. His experience in Litchfield bodes well for what is typically a sweltering 10k in Atlanta on July 4th.
The women's race begins at 6:50am with the men at 7:00am. You can watch the local live stream for free here on Youtube. Results will be here once they're available.
But the day before the race Tristin and Andrew would like to to invite any local runners or runners in town for the race to meet them to begin their pre-race run at the Chattahoochee River on July 3rd. They will meet at the Cochran Shoals Trail Head (map link here) at 8:15am. Come out and say hi!
Dan & Ryan at USATF Championships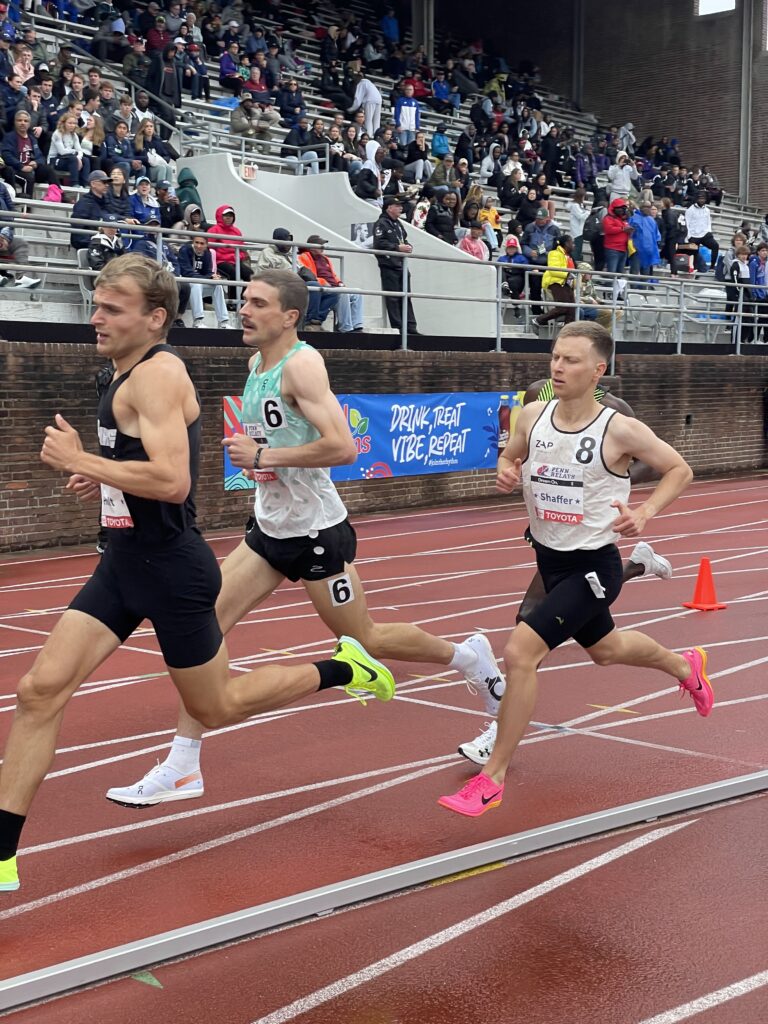 Dan Schaffer and Ryan Ford will cap their stellar rookie seasons with their first appearance at the US Outdoor Track and Field Championships next week in Eugene, Oregon. Dan has qualified in the 1500m, thanks to his 3:39.03 personal best run 2 weeks ago in Eugene, on the same track the US Championships will be contested.
Ryan qualified and will compete in both the 5,000m (13:29) and 10,000m (28:09). Both Dan and Ryan will be in action on Thursday, July 6th, the first day of the meet. Dan will run the preliminary round of the 1500m at 7:05pm pacific time where the field will be trimmed from 36 entrants down to a 12 man final. There will be 3 heats of 12 and they will take the top 3 finishers from each heat plus the next 3 fastest times across all heats.
Following Dan's prelim, Ryan will race the 10,000m final at 7:45pm. Ryan has chopped 25 seconds off his personal best this year, and despite working through some knee pain in early June he is back healthy and excited to compete at the national championships.
The final for the men's 1500m is Saturday, July 8th at 6:45pm. Ryan will get 1 additional rest day before competing in the 5,000m final on Sunday evening at 7:29pm.
The Thursday events (1500m prelim and 10,000m final) will be streamed live on USATF.TV. To watch the 1500m final on Saturday and the 5,000m final on Sunday you'll need to tune into CNBC. Bookmark this page on USATF.TV for any changes to the live broadcast schedule.
Tyler & Annmarie Headed to Utica, NY for Boilermaker 15k
Rounding out a full week of racing will be ZAP's longest tenured veteran, Tyler Pennel, and ZAP's newest member, Annmarie Tuxbury. Over Tyler's 10 year professional career Boilermaker is one of the few major road races he has yet to run. After the 15k Tyler will take an active recovery before gearing up for the Chicago Marathon in October where he will look to improve upon his 2:12:15 personal best from this year's Houston Marathon.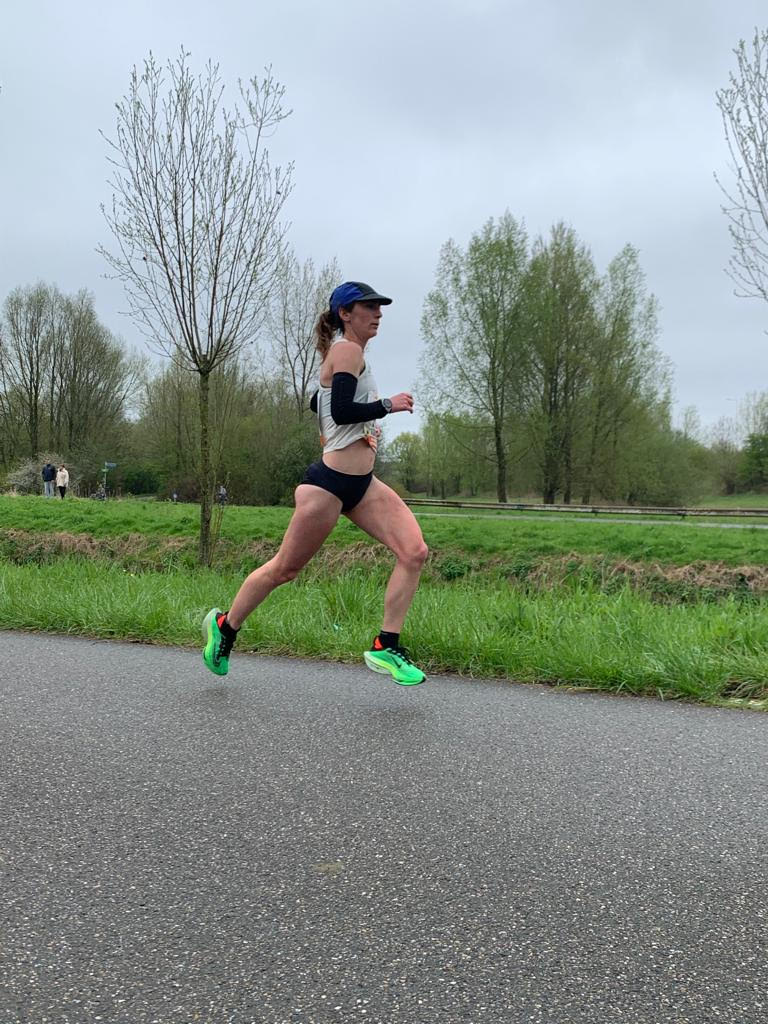 Annmarie will be returning to racing for the first time since competing at the Rotterdam Marathon. Her recovery from Rotterdam was a bit slow due to a sore hip, but she has a number of big weeks of training under her belt and is ready to compete. She will have a quick 2 race window, Boilermaker 15k and the following weekend the US 6k Championships, before also shifting her focus to the Chicago Marathon.
The Boilermaker 15k begins at 8:00am and will be streamed live here. Results will be posted here as soon as they are available after the race, just make sure to select the year 2023 on the tab in the top left of the screen.