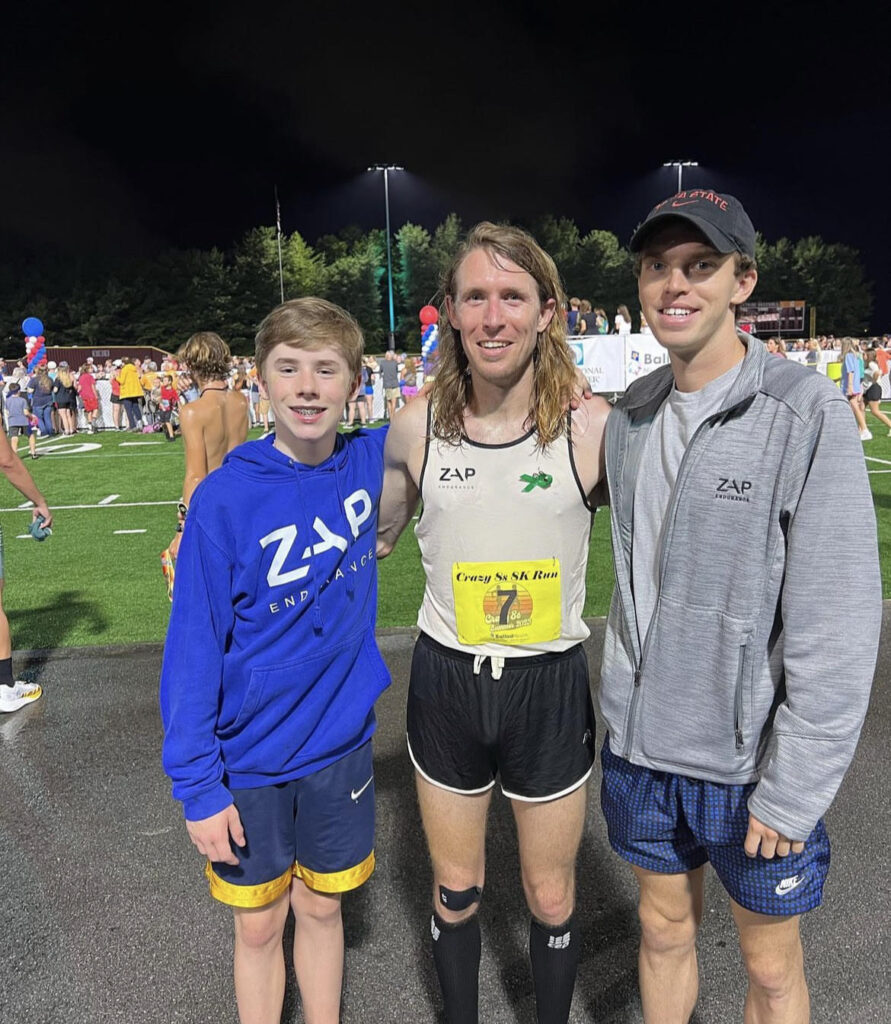 Andrew Colley wrapped up his brief summer racing schedule by posting his 2nd runner-up finish at a US Championship this year. The first, at the US Cross Country Championships in February, qualified him for his first World Championship team since 2015.
He took some lessons from his Cross Country finish and applied them to the 8km Championships this past weekend. After a weather delay pushed the start time back about 40 minutes, the race went off and the fireworks began. The early pace was quick, but then settled in with a large portion of the field passing the halfway mark (4k) together in 11:31. The field had become crowded to the point where Andrew felt he was getting bumped around a bit in the crowd.
As the group hit 5k, the pace began to pick up and the field strung out. Entering the final mile of the race it was down to Clayton Young, Andrew, and Isai Rodriguez. As they barreled down on the finish Young was able to push ahead and get the win in 22:45. Andrew followed 4 seconds back in 22:49 with Rodriguez a second behind him in 3rd.
Andrew will turn his attention to preparing for the Chicago Marathon this fall after a successful racing campaign that saw him win the Litchfield Hills Road Race, finish as the top American at the Peachtree Road Race, and snag 2nd at the US 8km Championships. Tyler Pennel also concluded his racing season at the 8k with an 18th place finish in 24:22. Tyler will be eying the Berlin Marathon in September.
You can find the full race results for the 8km here.