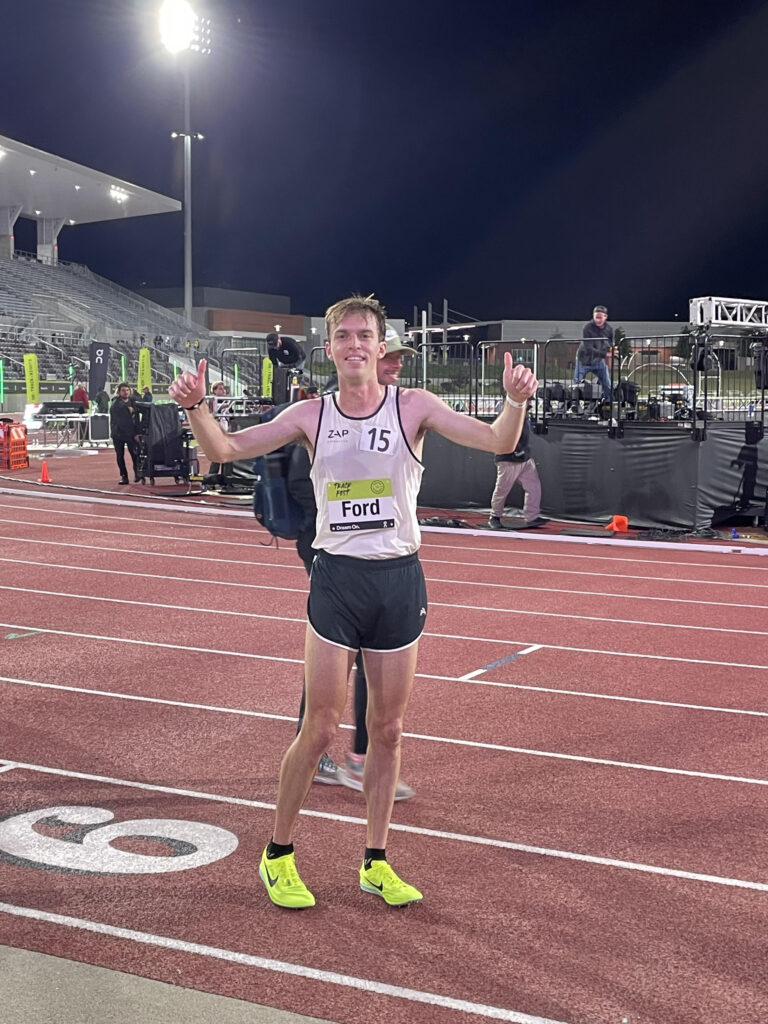 ZAP Endurance rookie's Dan Schaffer and Ryan Ford competed at their first US Outdoor Track and Field Championships earlier this month. Dan, who finished 4th at the US Indoor Championships at 3,000m, competed in the 1500m. Ryan, who qualified in both the 5,000m and 10,000m, competed in the latter and scratched the 5,000m due to back pain after the 10,000 final.
Both Ryan and Dan competed on the opening day of competition, Thursday July 6th. Dan was in the first of 3 heats in the men's 1500m preliminary round. In what was the most challenging of the 3 heats Dan finished in 9th place, 3 spots out of qualifying for the final on Saturday afternoon. His time of 3:41.62 ended up as the 15th fastest time of the day, but with only 12 of 36 competitors moving on to the final, he just missed out on competing Saturday afternoon.
Ryan Ford took to the track 90 minutes after Dan's preliminary round in the final of the 10,000m. Held in warm, 80 degree temperatures, the race was a slow, tactical affair. Ryan remained with the large, main pack of racers until the 8,000m mark with the pace increased dramatically. As the pace shifted and the race strung out, Ryan picked up the pace to run with the pack. However, after 400m he slipped back into his 71 second 400m rhythm, battling hard to maintain his 15th place position to the finish line.
Ryan missed a couple of weeks of training in June due to a persistent knee injury. The injury halted the rapid progress he had seen throughout 2023, and no doubt had an impact on his readiness to compete at the US Championships. However, he stayed positive throughout the process and threw himself into training once he could resume workouts. And despite missing the time, he rallied to finish higher at his first US Outdoor Championship than he ever did at the NCAA Championship level.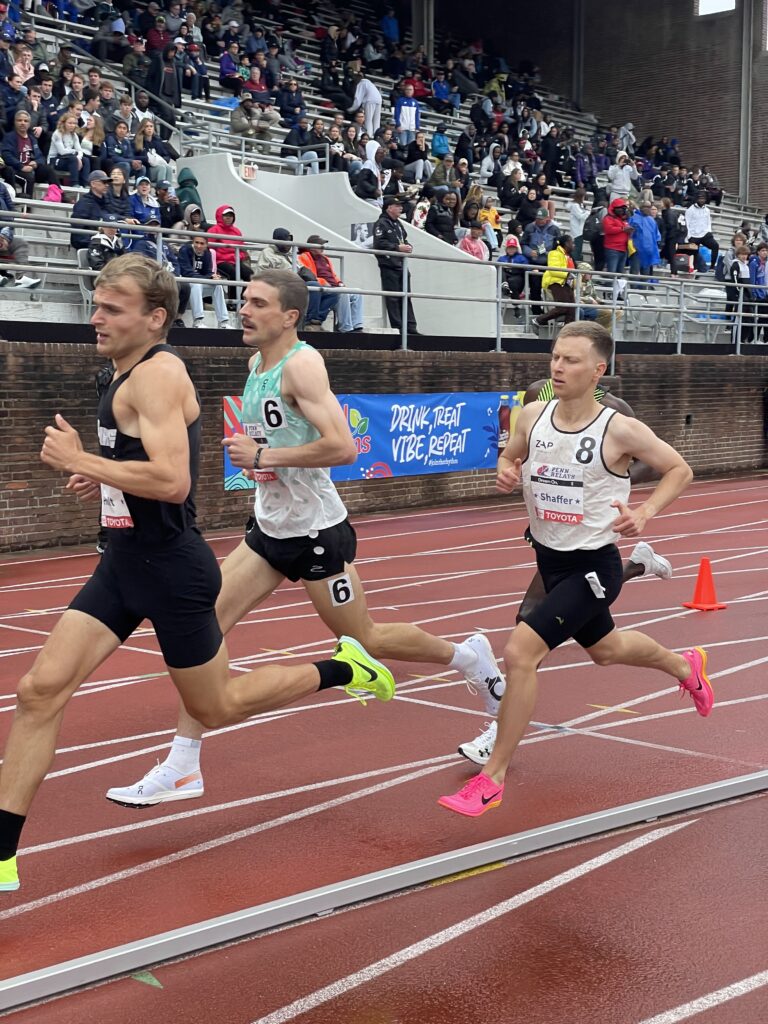 After the 10,000m Ryan's back limited his ability to walk comfortably and he decided to scratch from the 5,000m final on Sunday evening. He is feeling much better and is taking a post season break right now before ramping back up for some big fall racing goals.
Dan will continue to compete on the track, wrapping up his season with 2 one mile events. First, he'll compete at the Sound Running Sunset Tour in Baltimore, MD on July 29th. Then he'll finish his season at the famed Sir Walter Mile in Raleigh, NC on August 4th.
You can find the full results of the US Track & Field Championships here.