Tristin Van Ord wrapped up her summer racing season with a 5th place finish at the US 6k Championships in Canton, OH. Stepping down in distance, Tristin went toe-to-toe with some of the best middle distance runners in the US, and closed hard to finish in the top 5.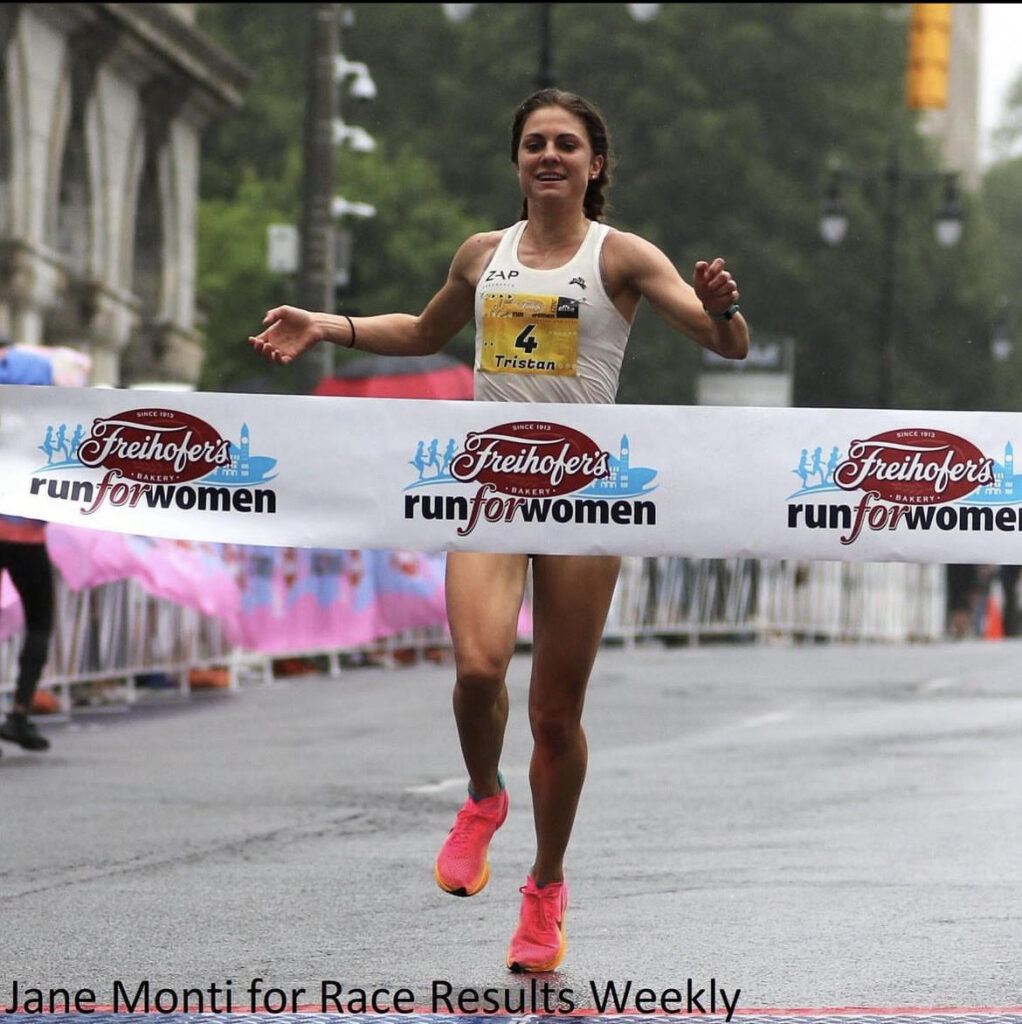 The race began honestly with the pack stringing out over an opening mile of 4:54. After the opening mile the lead pack was already down to 6-7 athletes, including Tristin. The pack continued to push through 2 miles, passed in 9:54. Throughout the opening 2 miles, Tristin remained tucked in behind the leaders, conserving energy and trying to hang on to the quick pace. She set an unofficial personal best of 5,000m, passing through 5k in roughly 15:31-32.
Over the 2nd half of the race Tristin periodically drifted off the back of the pack into 6th place. She continued to rally through the 2nd half, regaining contact to the back of the top 5. With a mile to go eventual winner, Ednah Kurgat, pulled away from the chase pack on her way to the tape. The chase pack was strung out behind her and regrouped slightly for the final push to the tape.
Despite drifting off the back of the pack, Tristin rallied hard over the final 1,000m to pass Emily Lipari and take 5th place overall. Tristin was excited to end her spring / summer racing season on a high note and to mix it up at a shorter distance before turning her focus toward preparing for the Chicago Marathon in October. She will be joined in Chicago by teammates Annmarie Tuxbury and Andrew Colley.
Annmarie also competed at the 6k Championships. She finished 20th in a time of 20:22. Annmarie spent a good portion of her spring recovering from the Rotterdam Marathon. She dealt with a small hip injury following the race that shortened her plans for spring and summer racing. However, she is back to 100% health, has found her groove recently in training, and is looking forward to returning to the marathon distance this fall.
You can watch a full replay of the race for free here, and view complete results here.