ZAP Endurance's Dan Schaffer is closing out his 2023 track campaign with mile races on back-to-back weekends. The first was July 29th in Baltimore where he competed in the Under Armour Sunset Tour.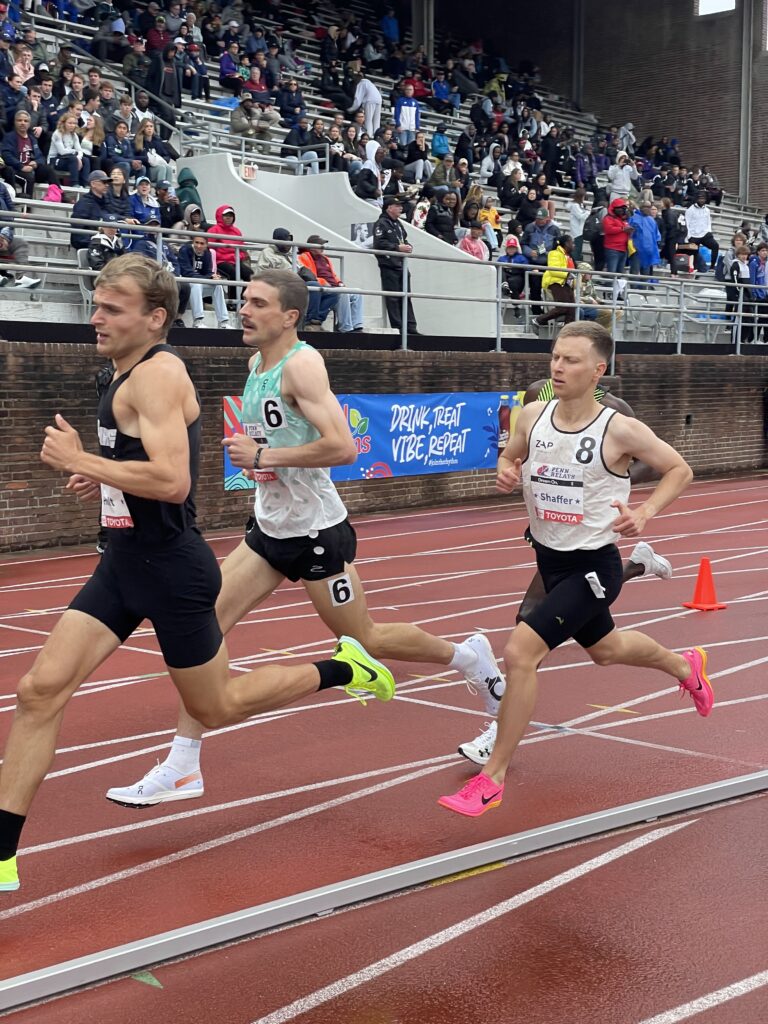 Dan entered the race as the 5th seed in a competitive field and rose to the challenge with a 2nd place finish. The race started off quickly with the rabbit passed the 409 meter mark (a mile is 4 laps around the track plus an additional 9 meters) in 57.5 seconds. Dan lead the chase pack through 59.0 seconds. As the group moved into the 2nd lap the breeze and hot weather began to take it's toll and the group slowed a bit. Dan slipped back into 3rd place, passing halfway in 2:01.
As the group settled into the 3rd lap Dan began to feel good and was chomping at the bit as the chase pack hit the bell lap in 3:03.7. Dan hit the front of the group with 350m to go and never looked back. He set his eyes on the leader, slowly reeling him in down the backstretch. However, as he rounded the final bend the stiff breeze slowed his progress and he would convincingly hold on to his 2nd place position, finishing in 4:03, nearly 3 seconds ahead of 2nd place.
Dan will be in action again Friday night, August 4th, at the Sir Walter Miler in Raleigh, NC to conclude his first year at ZAP. You can find full results from the Sunset Tour here. And you can catch a preview of Sir Walter here.