ZAP Endurance athletes Josh Izewski, Tyler Pennel and Annmarie Tuxbury raced the inaugural Wyoming Valley Run 10 Miler over the weekend. All 3 athletes are preparing for fall marathons and this served as their only race during the buildup.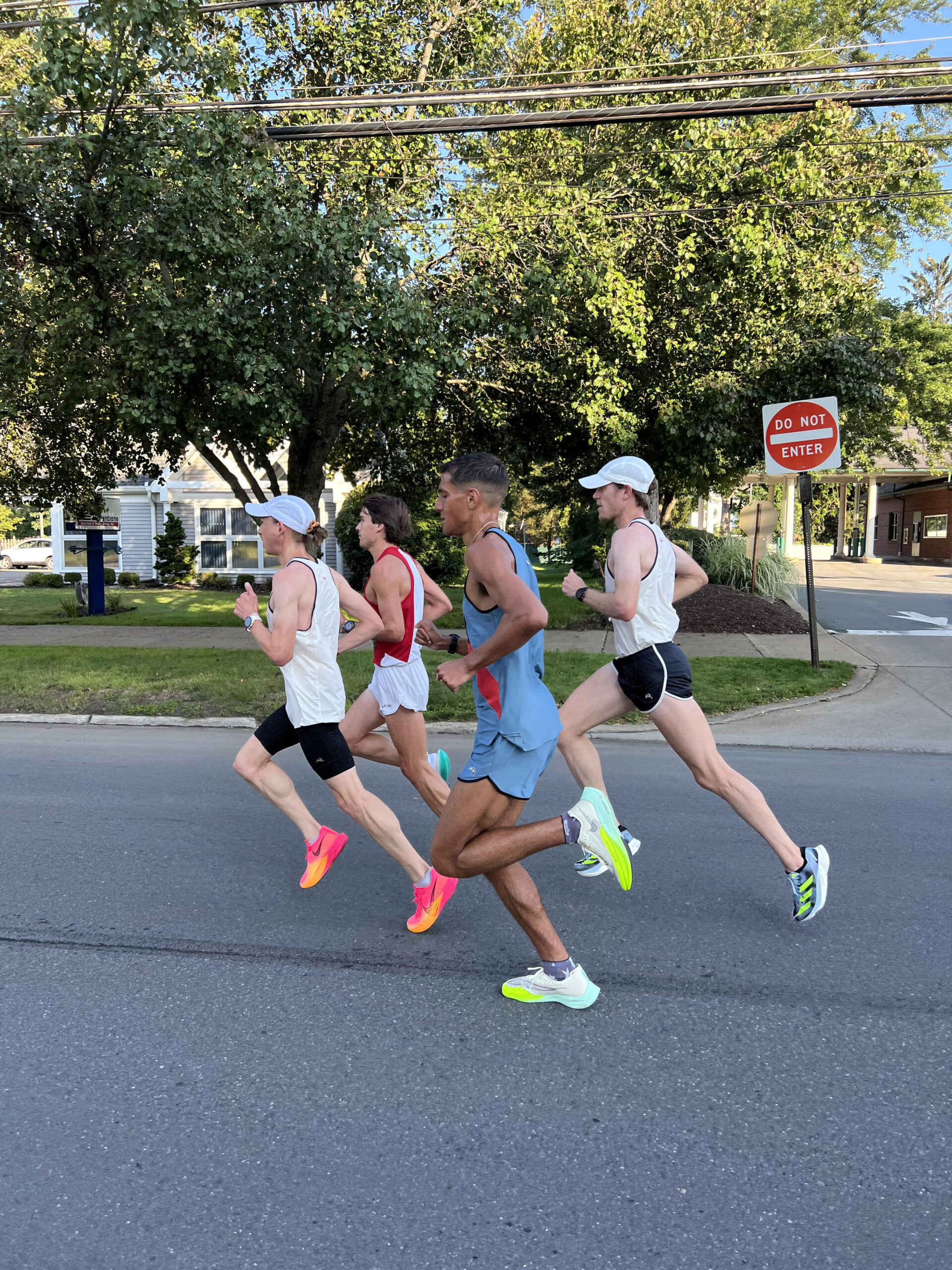 The Wyoming Valley Run was a point to point race from Pittston to Wilkes-Barre, PA. Little known fact the team discovered on the trip: the state of Wyoming was named after the Wyoming Valley in Pennsylvania. Despite being a first year race the event saw some strong competition.
Once the race began Tyler and Josh quickly joined a lead pack of 5 runners. Josh took control of the race in the early stages with the group passing halfway in a shade over 24 minutes. By the halfway point, the pack had whittled down to 4 runners and would remain that size until the 7 mile mark. At that point Josh took command of the group and began to pick the pace up gradually.
Over the final 2 miles he would pull away to win by 22 seconds. Tyler ran well through 8 miles and fell off the pace a bit over the final 2 miles to finish 4th. The race was his 2nd hard effort after taking a few days off with some knee pain. The knee issue is fully resolved and he said he felt like his legs were back under him and he needed that longer effort to bounce back from the short break.
On the women's side, Annmarie's goal was to begin patiently and work forward over the 2nd half. She slipped into 2nd place early on and ran most of the way by herself. She remained in 2nd throughout the race, slowed slightly in the middle portions, and then picked things back up at the end to secure a runner-up finish.
All 3 athletes finished up the day by running 6 x 3:00 at marathon effort with an easy 2:30 between each. For Josh and Tyler the race marked 3 weeks until the Berlin Marathon. Annmarie will be joining Tristin Van Ord and Andrew Colley at the Chicago Marathon on October 8.