Andrew Colley and Tristin Van Ord made the trip to New Haven, CT for the longest running USATF Championship, 20 kilometers. Tristin and Andrew are both running the Chicago Marathon on October 8th and the 20k served as their 1 tune-up race during the marathon buildup.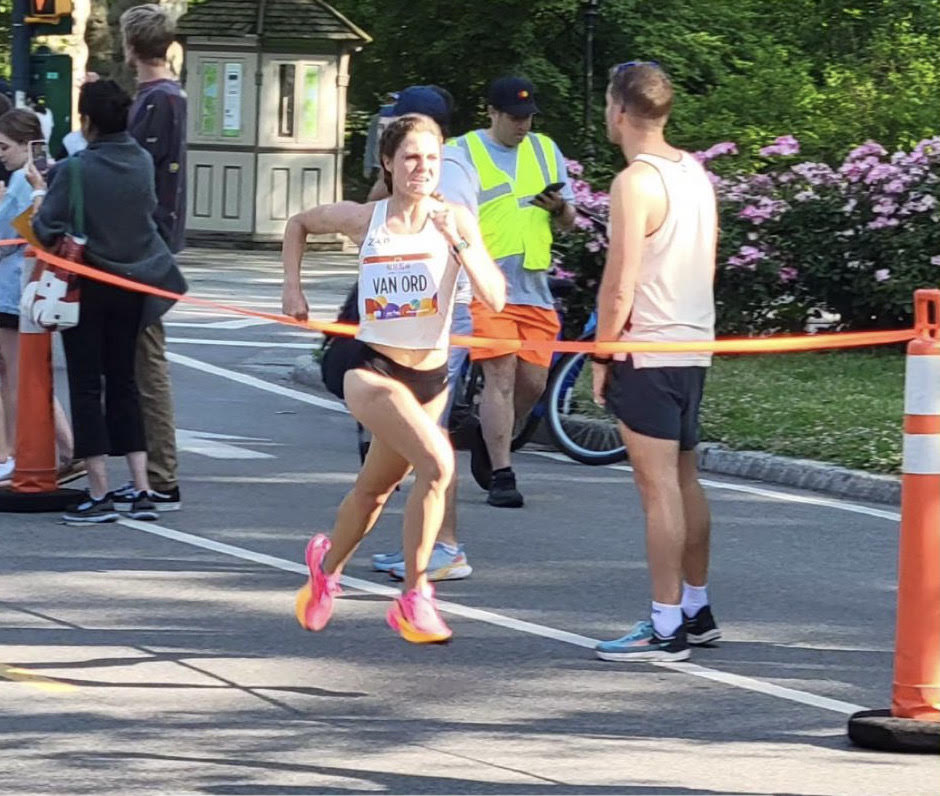 Both fields were incredibly competitive, with many of the athletes using the race as tune-ups for fall marathons. Andrew, who finished 2nd at the US 8k Championships in July, put himself in the men's lead pack early. He was running side by side with Conner Mantz as they pulled a pack of 9 through a swift opening mile of 4:34. Given the 70 + degree temperatures and high humidity, the pack slowed considerably as they settled into the race.
Andrew continued to be a fixture at the front of the race, but as the group passed 7 miles there was still a strong contingent of 9 athletes in the lead pack. Just past 10 miles the first big move was made and Andrew found himself running with the chase group. As the pack strung out over the final miles of the course Andrew battled hard to the finish to secure a 7th place finish in a time of 59:47.
The women's race played out differently for Tristin. The pace at the front of the race was hard as 4 women quickly separated from the pack. Tristin chose to be a bit more patient, staying in the chase pack and occupying a position around 10th place for the opening half of the race.
As the race progressed, the heat combined with the fast pace began to take a toll on the field. Tristin slowly began to move up over the final miles. From 9th place at the 8 mile mark, Tristin moved all the way up to 4th at the finish. Her time of 1:07:20 was 1 minute faster than her time a year ago, despite tougher conditions. It also marked her highest finish at a US Championship, topping her 5th place showing at the 6k Championships in June.
You can find the full results here.
Next up for both is the Chicago Marathon on October 8th.