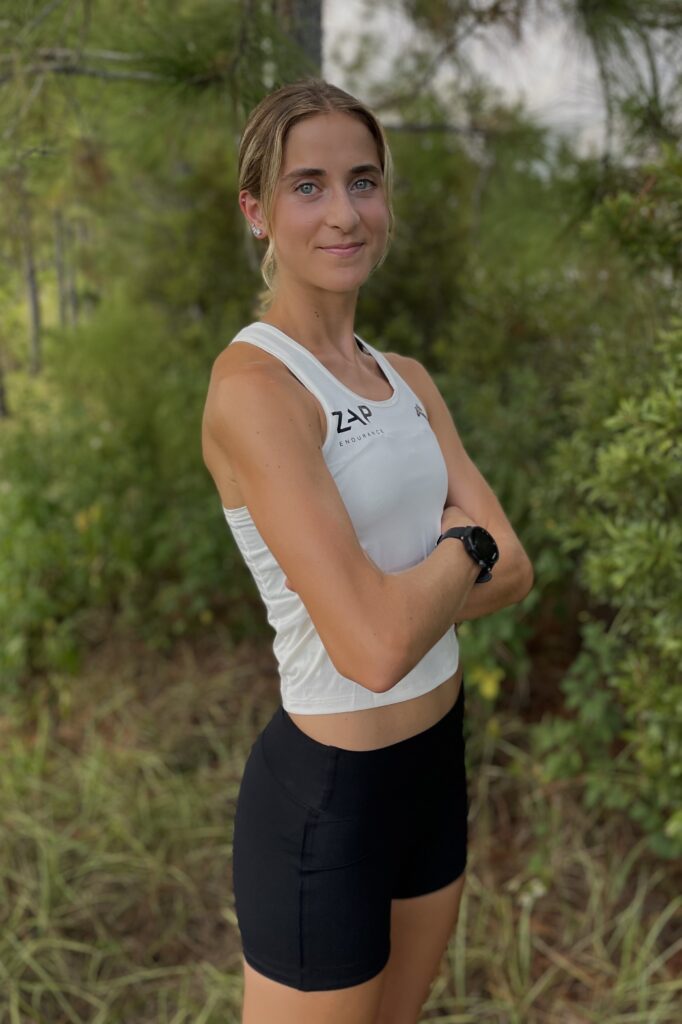 ZAP Endurance announced Wednesday the addition of multi time Syracuse All-American & ACC Champion Amanda Vestri to its roster. Vestri, a Webster, NY native had a phenomenal career for the Orange, breaking school records at 3,000m (9:04), 5,000m (15:42) and 10,000m (32:08), the latter being one of the fastest American Collegiate times ever run.
"Amanda is not only immensely talented but a very positive individual who wants to make both herself and her teammates better," said ZAP Coach Pete Rea. "Additionally, while she still has big room for growth on the track, her desire and openness regarding longer events on the roads made her an athlete we wanted here in Blowing Rock."
In her first exploration of those longer events as a post collegian Vestri scored her first top 10 USATF Road Championship performance on 9/4 in New Haven at the USATF 20k Championships where she finished 10th.
"I am beyond excited to join the ZAP team and sign my first professional running contract. ZAP was an instant click for me- the coaches, the environment, and most importantly the team. I cannot wait to chase big goals with ZAP, and I am so thankful and blessed by this opportunity."
Amanda will be donning the ZAP Endurance uniform for the first time when she races the US 10km Championships at the Cow Harbor 10k on Saturday, September 23rd.