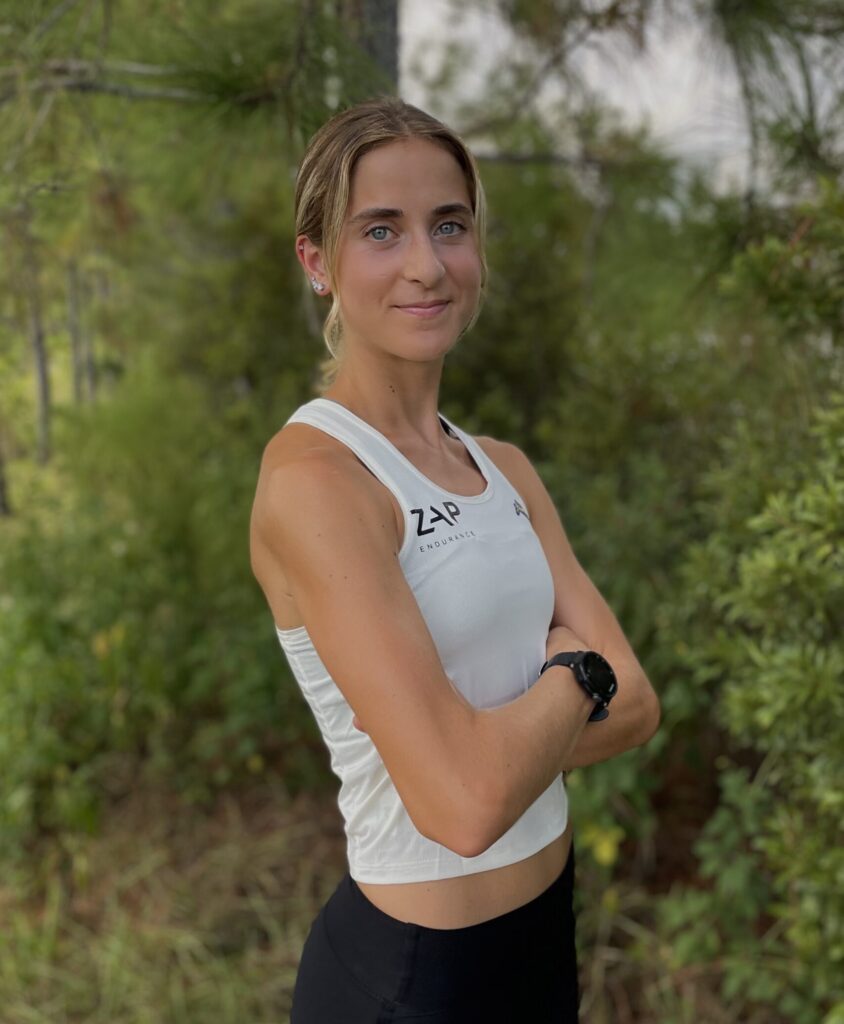 Just over a week after joining the team, Amanda Vestri will be donning the ZAP Endurance race kit for the first time this Saturday at the US 10km Championships. The race will take place as part of the Great Cow Harbor 10k in Northport, NY.
Amanda is fresh off her professional debut, a 10th place finish at the US 20k Championships on Labor Day, and a distance twice as far as she had ever raced before. She will be running in more familiar territory this weekend at 10km, the distance at which she earned 2 All-American honors at as a collegiate, and where she placed 8th at her first USATF Track and Field Championships this July.
Amanda has been eager to tackle some road races after completing her collegiate career and she'll be looking to keep the top 10 finishes coming this weekend. The race begins at 8:20am Saturday morning and will be streamed live on RunnerSpace / USATF.TV (subscription required.) You can find more information, including a link to live results here.