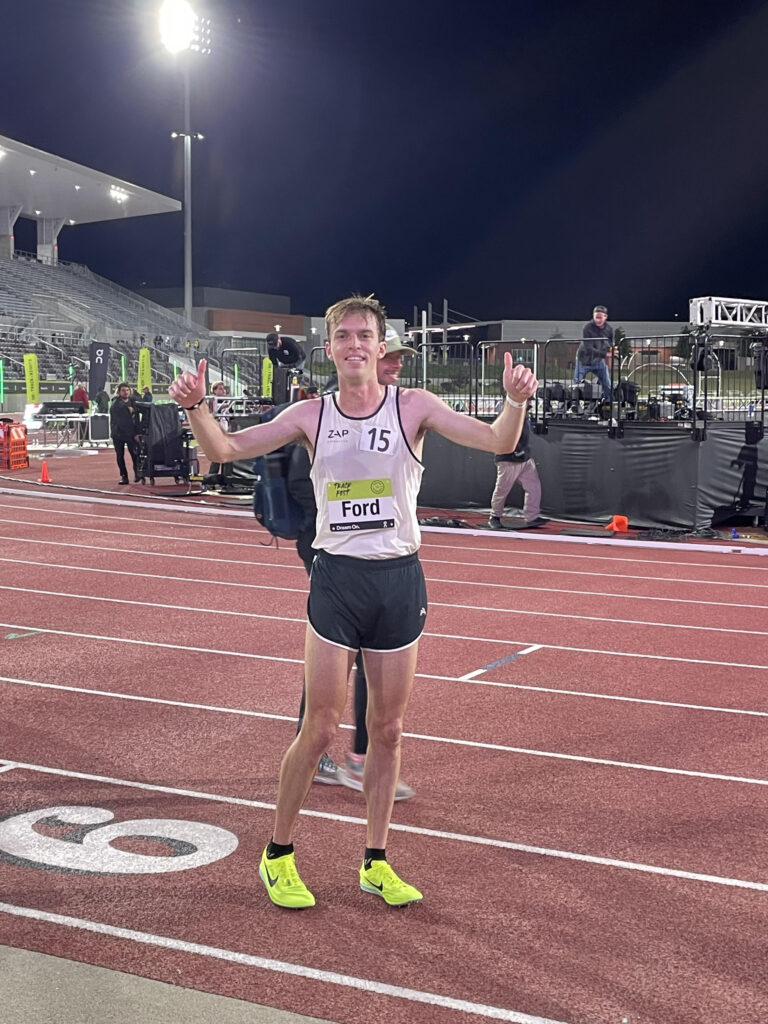 Hey everyone! This is Ryan Ford from ZAP and I just completed year 1 here at ZAP as an elite athlete! It is bizarre to think I am no longer a "rookie" when it feels like I am still learning so much about what it takes physically, mentally, and emotionally to be a post-collegiate runner. That being said, I have had some time now to reflect on how things have gone and also put some thought into what I would like my year 2 to look like.
My first year as a ZAP athlete saw a satisfying amount of success and steps forward as an athlete, but still had its fair share of struggles. Mainly, I dealt with a knee injury in May. While the injury was mercifully minor, this was a new experience for me. I was very fortunate in college to never have an injury that required me to take more than a day or two off from running. With this injury, I took a few days completely off before I was able to train mostly on the elliptical and in the pool for the next 2 weeks. This meant that I would miss out on a few opportunities to race outdoors and not get a chance to lower my personal best or get the club record in the 5000m, which was a big goal of mine.
Looking back, dealing with something like that early in my career can be a blessing in disguise. It gave me the necessary lesson that my body is not as indestructible as I might have believed while in college. I learned the proper steps to avoid a similar injury to the best of my ability in the future. Outside of this injury, I was still able to finish my first year with personal bests in the 5000m by 5 seconds (13:29) and the 10000m by 25 seconds (28:09), which is now the ZAP record for the event. I also finished 12th at the US Cross Country championships, 13th at the road 5k champs and 15th in the US 10000m track championships.
Overall, I am happy with my first year but I have big plans for year 2 and beyond. My plans will result in some big changes in how I approach this fall, next spring and summer. This fall, after opening up at the Twin Cities 10-miler on October 1st, I will be racing my first half marathon in Indianapolis on October 28th. The goal with this half marathon is to get a time qualifier (63:00) for the US marathon trials this February and debut in the marathon in Orlando with my teammates who already have qualifiers.
I have known that I would end up at some point in the marathon, but I want to take advantage of the fact that these marathon trials are in Orlando, which is the area my grandparents and parents now live in. I will have plenty of family there to watch me make my marathon debut. With that said, I have seen many athletes in recent years be able to handle successful careers in both the marathon and the track simultaneously. I strive
to be this kind of athlete as I still think the track is a place I can see significant improvement within the coming years while chasing the dream of being one of the best marathon runners in the US.
I hope you got some insight into where my head is at going into year 2 and I want to thank you all for your support of our program. Just being able to do this for a year has been a blessing, but to make this into my career is something that is truly impossible without the support of you all, so THANK YOU!