For the first time since the steamy 2021, the ZAP team returned to the Windy City for the Chicago Marathon last week. The weather was remarkably better than 2 years ago and the ZAP team capitalized. Tristin Van Ord, who competed in 2021, ran nearly 12 minutes faster than she did 2 years ago. Her time of 2:25:58 was a personal best and ZAP record by 1:09, and was 52 seconds under the Olympic qualifying standard. Andrew ran a 4 second personal best and ZAP record of 2:11:22. Annmarie Tuxbury executed very well through halfway and then slowed over the 2nd half as she battled a back injury to finish in 2:38. Ryan Ford, in his first marathon experience had a tremendous day pacing, running 2:08:00 pace through 30k.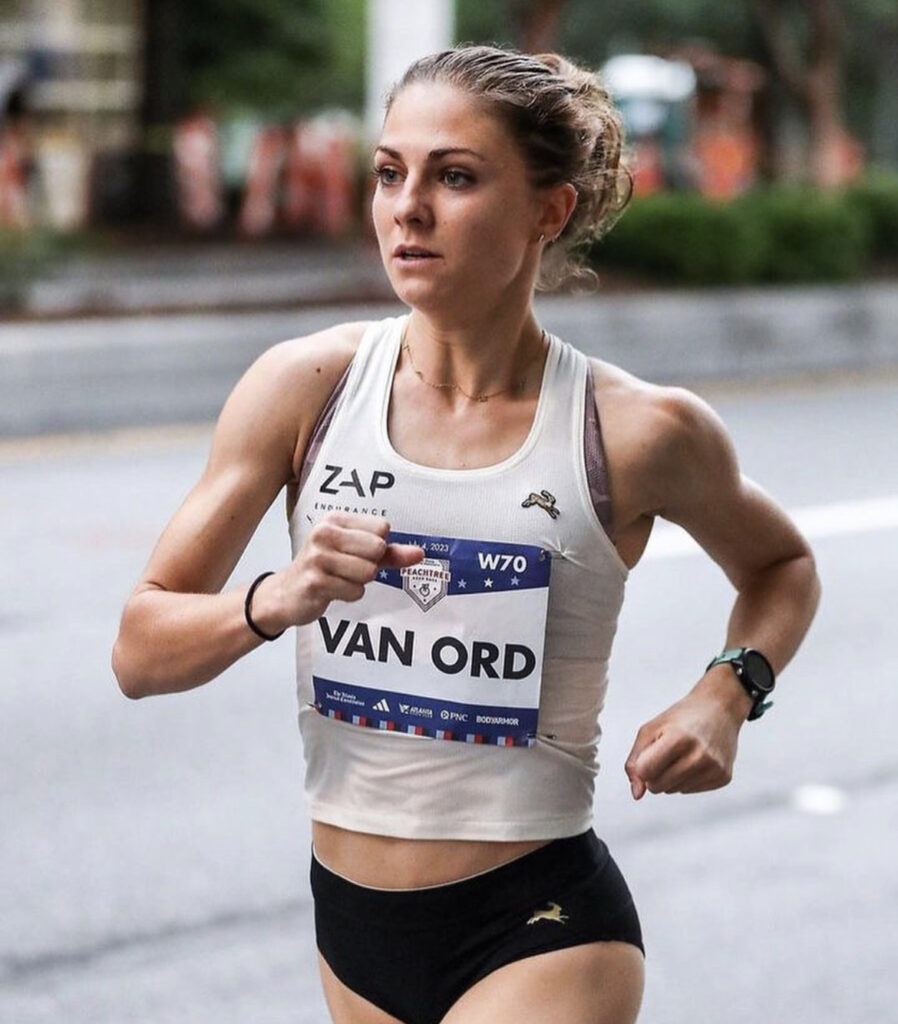 Tristin came into the race with a string of highly successful marathons under her belt, none more than her previous – a 4th place finish in Houston this past January where she ran 2:27:07. That time was important because it was under the Olympic "B" standard of 2:29:30, meaning that if she were to finish in the Top 3 at the Olympic Trials in Orlando this February then she would essentially be guaranteed a spot on the Olympic Team.
She came into Chicago in the shape of her life and ready to be aggressive. And aggressive was, glueing herself to a pace group that was scheduled to run at 2:25:00 pace through 25k. The group ended up going out a little quick and Tristin was on 2:24:10 pace through 25k. After 25k the pace began to pick up and Tristin made the decision to go with it, making her 5k from 25-30k even quicker. She would ultimately slow over the final 12k of the race, but it was a calculated risk that she's confident will pay off in her long term development. She finished 13th overall and 7th among Americans.
Andrew came into the race on the heels of a personal best of 2:11:26 at the Rotterdam Marathon this April. Andrew had trained well and consistently between April and Chicago and was confident in his ability to run a personal best. He ran with a pack of American men that were on target for 2:09:15 through the opening 30k of the race. After 30k Andrew felt strong and remained on pace to run 2:09, then just past 33k his legs began to slow. He passed 35k on 2:10 pace, and stopped the clock at the end at 2:11:22 in 15th place, 8th among Americans.
Annmarie came into the race on a massive upswing in training, although in the final 2 weeks she had been working through some tightness in her back. That tightness, while present, hadn't inhibited anything she had been doing in training. However, after 20k of the marathon it caused her trouble and forced her to slow dramatically to make it to the finish line. She will be focused on recovering and getting fully healthy before the buildup to the Olympic Marathon Trials begins later this fall.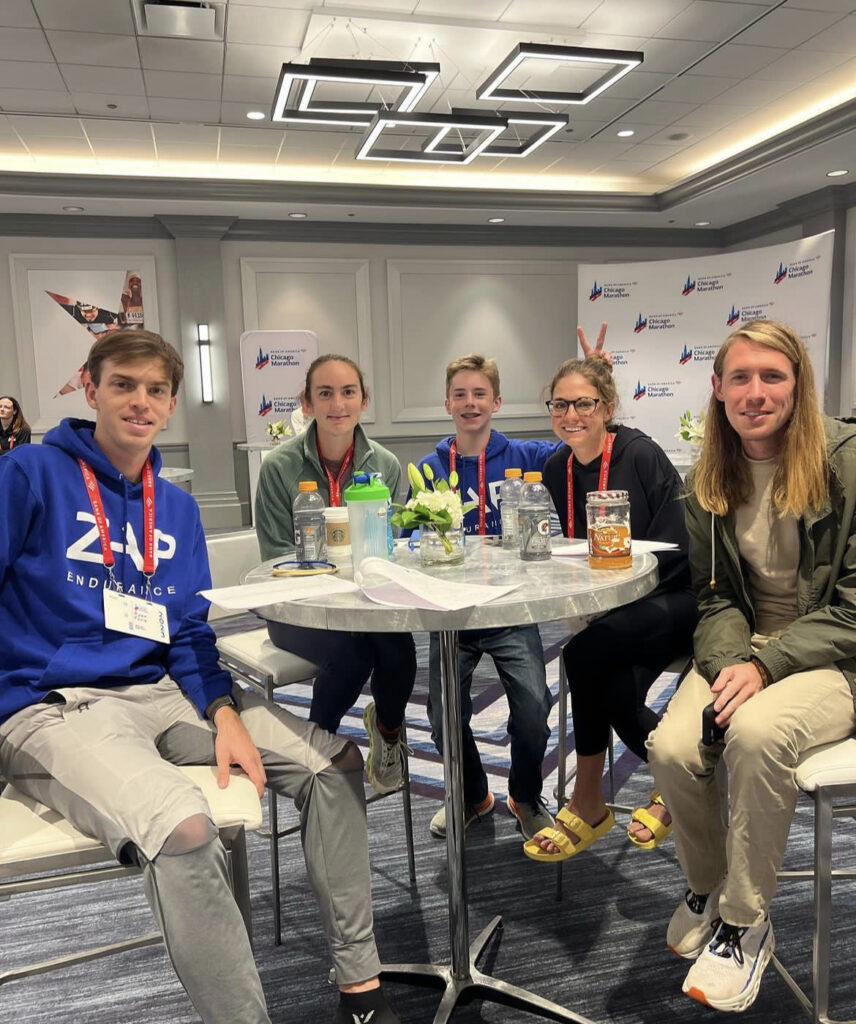 While not competing in Chicago, Ryan Ford took part in the race as well, getting his first taste of the marathon distance. Ryan stepped in at the last minute to pace the 2:08:00 group after the original pacemaker was forced to pull out. He was contracted to pace through the halfway in 1:04:00 and had the option of extending his duties through 25k and 30k. He came through the halfway mark in 1:03:42, feeling strong and continued to 25k on pace. He passed 25k, near where Coach Pete Rea was standing, feeling strong and asked Pete if he could go to 30k. Pete gave him the green light to continue and he led Clayton Young to 30k on his way to a 2:08:00 finish. The 2:08:00 mark is significant, and helps out every US male as it is under the Olympic standard of 2:08:10, making him the 2nd American man with the mark and effectively unlocking at a minimum 2 spots at the Olympic Games for US men.
Ryan will be focusing on recovering well from his effort before turning around in 3 weeks to chase his own Olympic Marathon Trials qualifying mark of 1:03:00 at the Indianapolis Monumental Half Marathon on October 28th. Andrew, Tristin, and Annmarie may see one race in the buildup to the Trials, but for now are resting and recovering.
You can find the full results of the Chicago Marathon here.