Ryan Ford, fresh off his half marathon debut 2 weeks prior, bounced back to win the Richmond Half Marathon on Saturday. Paced through 10 miles by teammate Dan Schaffer, Ryan broke the tape in 1:03:17, a new personal best.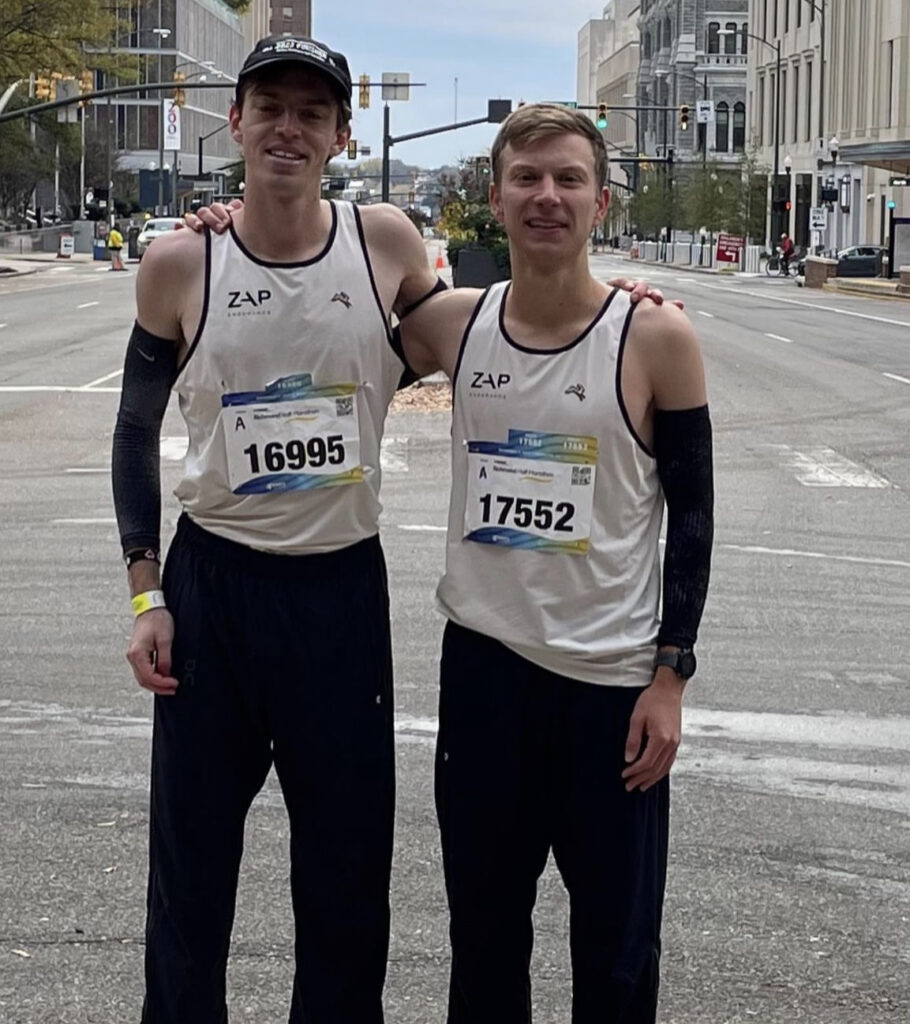 With temps in the 40's and light wind, the ZAP duo of Ryan and Dan had a near perfect day in Richmond. Dan, a week after taking 4th at the US 5k Championships, volunteered to pace Ryan through the opening 8-9 miles of the half at 4:48 per mile pace, right on 1:03:00 flat pace for the half. Dan felt strong and ended up going all the way to 10 miles, which they passed in 48:08. At that point, Ryan was on his own as Dan slowed and jogged to the finish line – still finishing 2nd in 1:05:25 (an inadvertent half marathon debut!)
Ryan slowed slightly over the final 5k of the course, narrowly missing the Olympic Marathon Trials qualifying standard of 1:03:00. Coming off an incredibly strong pacing job in Chicago, where he went 30k at 2:08:00 pace, and then 2 half marathons at 1:03 Ryan will take a little break and refocus on the US Cross Country Championships in January where his aim will be to improve upon his 12th place finish from a year ago and make the World Cross Country team.
Dan will be in action next at the BU indoor track on December 2nd, where he'll run the 5k alongside ZAP's Amanda Vestri.
For complete Richmond results, click here.
P.S. Big shoutout to ZAP training partner Caleb Masland, who helped pace the women training for Chicago throughout the fall, in taking the master's win in the Richmond full in 2:33!