ZAP High School Cross Country Camp
ZAP High School Cross Country Camp
Live and train with our professional team of distance runners!
JULY 22 – 26, 2020
At ZAP Cross Country Camp
Learn directly from the On ZAP Endurance athletes & coaches
Receive individual attention in a team environment
Have camper-to staff ratio of 2:1
Be trained based on your current fitness level & ability
Train on picturesque trails in the Blue Ridge Mountains
Eat like a Pro with our in-house Chef preparing each meal
Elite Athlete Camp Counselors
ZAP Team Files
Please select a team member
---
Camp Details
Campers will stay on the ZAP Endurance Campus in Blowing Rock, North Carolina. Our primary venue is Moses Cone Memorial Park, home to over 25 miles of well groomed carriage trails. The On ZAP Endurance professional athletes will serve as camp counselors. Instruction includes: Daily Runs, Strength Training, Form Drills, Dynamic Warm-up, Flexibility Routines, Racing Strategies, Nutrition, and more.
Camp Check-in
Wednesday, July 22nd from 1:00-3:00pm
Camp Check-out
Sunday, July 26th at 10:00am
Price
Overnight Camper $695
Extended Day Camper $535
Each camper receives On shoes,
shirt, and shorts!
Accomodations

Our 24 bed lodge has a boys floor and girls floor with a counselor on each floor. Roommate requests will be available on the registration form. Our Chef prepares 3 high quality, nutritious meals a day.

Travel Arrangements

It is the responsibility of each camper to arrange his or her own transportation to and from camp. Campers flying should book their flights to Charlotte Airport (CLT), attempting to arrive by 12:00pm on July 22nd and departing July 26th after 1:00pm. An airport shuttle will be available for an additional cost upon request.

Weather

Camp training venues with moderate elevations of 3500 – 4500 feet afford cooler summer training temperatures.

July average temps:
High 77
Low 59
Camp Location
ZAP Endurance
9560 Blackberry Road
Lenoir, NC 28645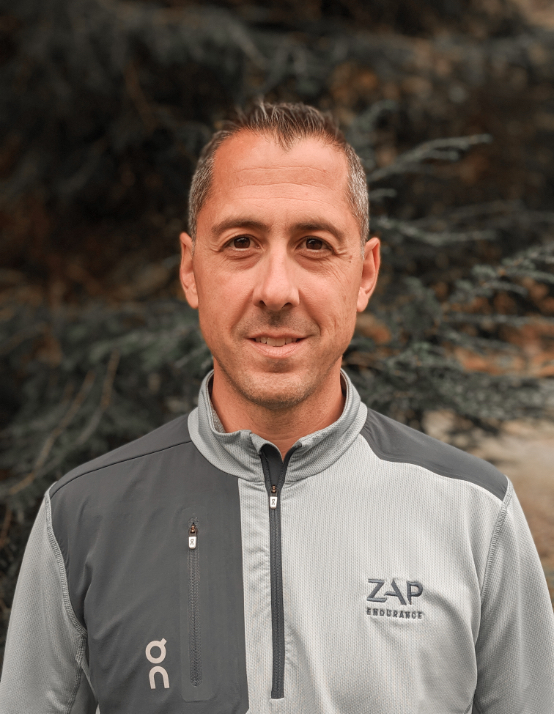 Meet the Coaches
Camp Director: Matt LoPiccolo
LoPiccolo joined On ZAP Endurance as assistant coach and facility manager in May of 2017. LoPiccolo spent the previous 4 years as an assistant coach for Duke University cross country and track teams and 13 years as the head track and cross country coach at SUNY Oneonta. While at Duke, LoPiccolo guided 3 middle distance women to the first round of the NCAA Outdoor Championships, a first for each. He founded and directed the Blue Devil Track Club and served as the camp director for the Duke Running Camp and Co-Director for the Duke Track and Field Camp.
As the head coach at SUNY Oneonta, he was named NCAA Regional Coach of the year 3 times, while also garnering the SUNYAC coach of the year honor 3 times. His student-athletes earned 41 Division III All-American awards, 5 of which were also NCAA Champions. LoPiccolo coached 114 SUNYAC Individual/Relay Champions and 23 ECAC Champions in 11 years. His crowning team moments occurred when the Red Dragon women placed 3rd in the country at the 2006 NCAA Outdoor Championships, in only their 4th year as an NCAA sport.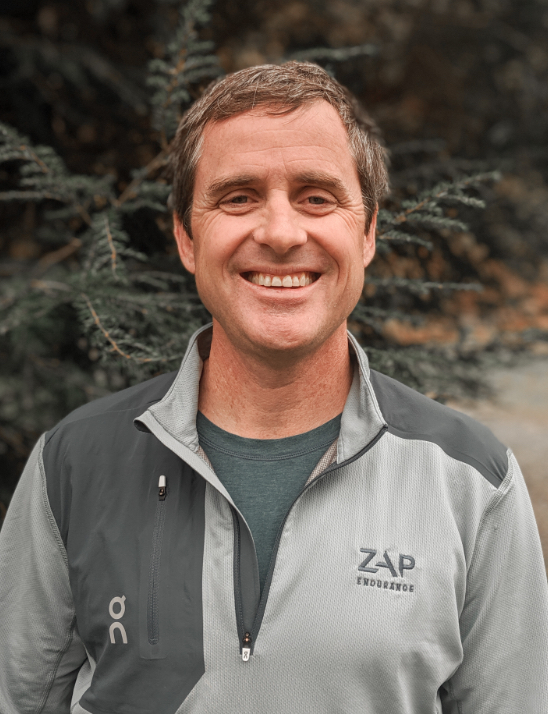 Meet the Coaches
On ZAP Endurance Head Coach: Pete Rea
Pete has been the head coach at On ZAP Endurance since ZAP's opening in 2002. Rea has guided more than three dozen athletes to Olympic Trials berths in distances from the 1,500m to the marathon. In addition, under Rea's tutelage, 5 ZAP men and one ZAP woman have qualified for the Senior World Cross Country Team, 2 have qualified for the IAAF World Track & Field Championships, 2011 and 2014 in the marathon, and one, Tyler Pennel, was the winner of the 2014 USATF Marathon Championship and member of the World Half Marathon Team.
Rea ran for the University of Connecticut where he graduated in 1992 (Journalism / American Literature) as an All Big East Conference XC Selection. After college, while receiving his master's degree, Rea ran for Team Nike South and began coaching local Atlanta high school athletes and open men and women. Rea coached at Walton High School in Atlanta where he guided the 1999 women's cross country team to a state championship. He is also a senior columnist for New England Runner Magazine as well as a contributing editor for Active.com.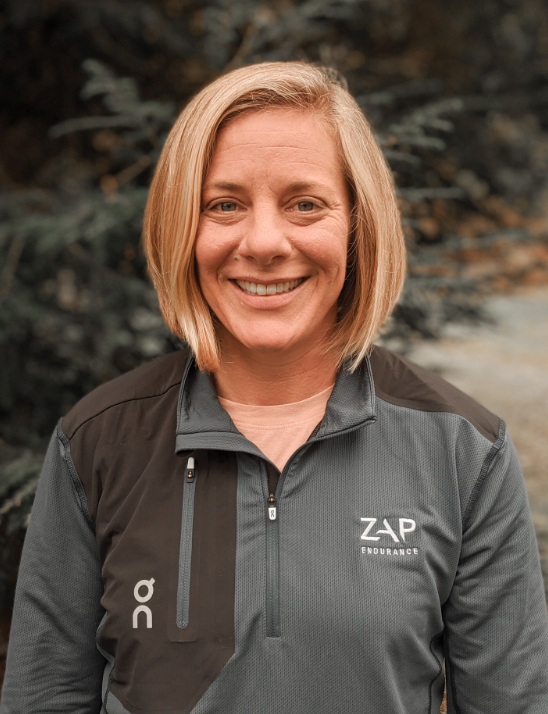 Meet the Coaches
On ZAP Endurance Co-Founder: Zika Rea
Zika (Janes) Rea is a co-founder of the ZAP Fitness Foundation alongside her late husband, Andy Palmer. In 2002 Zika and Andy moved to Blowing Rock, NC and began making their dream a reality in creating ZAP Endurance.
In February 2002 Zika was in her last semester of Grad School and preparing to run her first marathon when she lost Andy to a heart attack. She was determined to go on and make ZAP Fitness a success as well as find success in her own running. Just weeks after Andy passed away Zika completed her first marathon knowing that Andy would not want her to stop chasing her dreams. ZAP opened that summer and a year after running her first marathon Zika returned to Austin, TX and qualified for her first Olympic Trials. Zika continued her running success with a second place finish at the Twin Cities Marathon (US Marathon Championships) in 2005 and a PR of 2:41:06.
Zika is now the President of the ZAP Endurance Foundation and enjoys hosting hundreds of runners at On ZAP Endurance each year, thriving on the energy they bring to ZAP.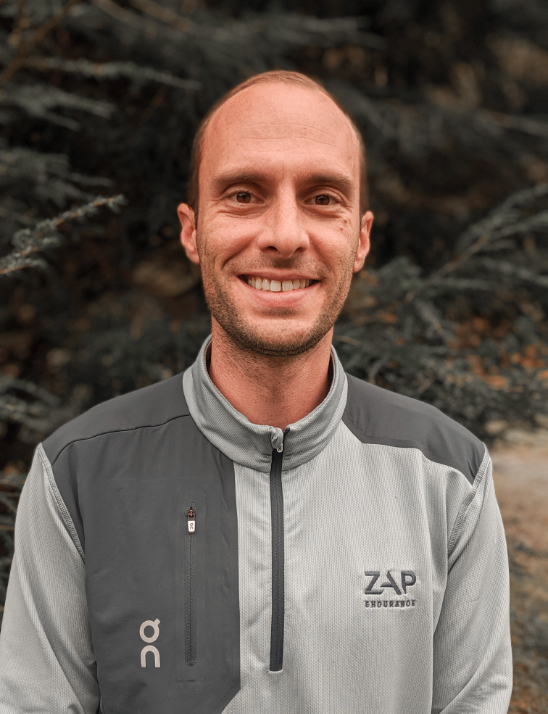 Meet the Coaches
On ZAP Endurance Assistant Coach: Ryan Warrenburg
Warrenburg has been the assistant coach at On ZAP Endurance since 2010. Before coming on the coaching staff Warrenburg spent 4 years as a resident athlete in the program. The former Arizona State University All-American brings a wealth of knowledge to the ZAP coaching staff including a great degree of technical knowledge in the area of biomechanics and strength training. As a resident athlete Warrenburg saw great success including a win at the 2007 USATF Club XC championships. He was also a finalist at the 2009 USATF Championships in the Steeplechase where he placed 7th.
During Warrenburg's time on the coaching staff ZAP Endurance has had two dozen athletes qualify for the Olympic Trials, 2 athletes qualify for the World Cross Country Championships, nearly 2 dozen USA Track and Field Finalists, and one national champion.